7th Sunday of Ordinary Time (A)
(Lv 19; 1Cor 3:16-23; Mt 5:38-48
For a Christian, morality is never simply about the keeping of the law, and avoiding punishment. There are many people who obey the law and stay on the right path, not because they are 100% committed to the law, but because they don't want to get arrested or get in trouble. If they knew they could get away with it, or no one was watching, they would do as they pleased. In other words, they do the right thing due to the threat of negative consequences. This is not the pathway for Christians, as Jesus teaches in the Sermon on the Mount.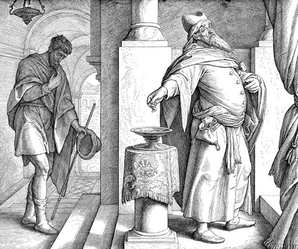 There are others who do the right thing and keep the commandments in order to look good; in order for people to think well of them. The Pharisees were like that. They are not truly good people, they just look good. Inside, they are insincere and hypocrites. This is also not the pathway for Christians, as Jesus made clear throughout the Gospel; he hated hypocrisy and self-righteousness.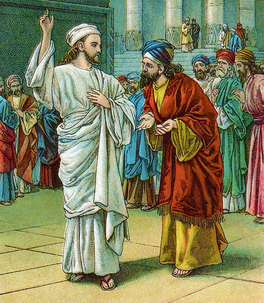 Then there is another kind of person who likes to do good in order to please and curry favor. These are the obsequious. They are also insincere, but in a different way from the Pharisees. They will find what it is that pleases you, what you like or want, and then use good to manipulate and ultimately to seduce you into giving what they want. They do good all right, but there are strings attached, they expect something in return; the right way is the way for them to "get ahead."

Many Christians think they are really holy when they come to this level. They want to please you, they want to please God. But it is not enough, it is not the pathway that Jesus teaches in the Sermon on the Mount. He calls us to "Be perfect, just as your heavenly Father is perfect."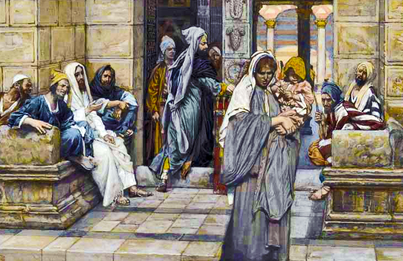 This same theme was already stressed in the Old Testament: "Be holy, for I, the Lord your God, am holy." Because we belong to God who is holy, we are called to His holiness.
And God is Good, not because He actually wants to do something else but does good to stay out of difficulty. God is Good, not to look Good and solicit praise and admiration. God is Good, not because He wants something in return. God is Good unconditionally, because that is Who He Is.


It is to this same genuine goodness that we are called: sincere, honest, humble, natural, simple, true goodness. Goodness whether others like it or not; Goodness whether there are laws or not; Goodness whether it will get us ahead or whether it will bring us envy and hatred. We will be good, simply because that is who we are, children of God, people who belong to God, followers of Christ.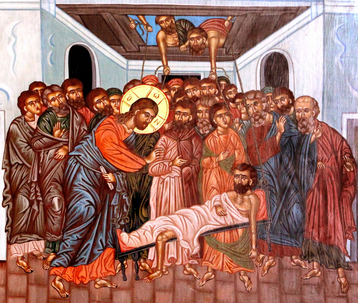 In the Gospel (Sermon on the Mount), Jesus shows how this teaching has application in concrete situations. He talks about "eye for eye, and tooth for tooth," which is the principle of justice. Jesus knows the importance of Justice, but he wants his followers not to be trapped by the limitation of justice, which has a tendency to lock you into revenge. When someone attacks you, justice permits you to attack back. When someone robs you, justice justifies you in constraining the thief to give it back, and with interest. Jesus says that is not yet perfection.

When you belong to God, and have Him, and are rooted in goodness, you have that which cannot be stolen, robbed, harmed, or taken away, unless you yourself compromise it. You have a freedom which others do not, who have to use violence and deceit to get what they want. Jesus is saying that some battles are not worth fighting, because they will detract from true goodness, and drag us down into a worldliness that is not befitting the children of God. Some battles will endanger our peace and joy, and these are not worth it.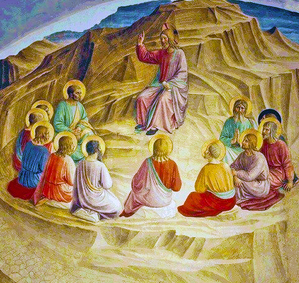 If someone steals your tunic, give them your cloak as well! In other words, there are spiritual realities that are much more important than these things. Most people cling too much to the world, to the flesh, to possessions, to their own sense of self-importance. Most people are way too easily offended when someone strikes at them, dares to criticize them, or hurl an insult against them. Jesus says, don't worry about it. You have God's grace, what more do you want?