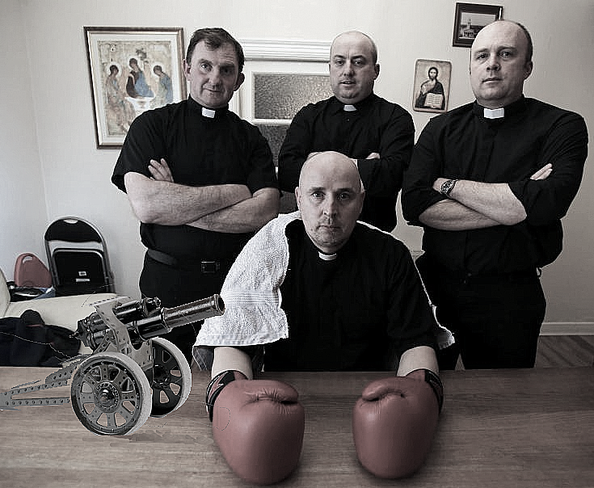 Even among strong magisterial Catholics
we can have conflicts about seemingly trivial matters. Trivial, that is, to the one who isn't arguing about that matter. My latest was where one Catholic was insisting that priests should never plan to put a joke into the beginning of the homily and another was insisting that a little planned joke is good to lighten up the congregation.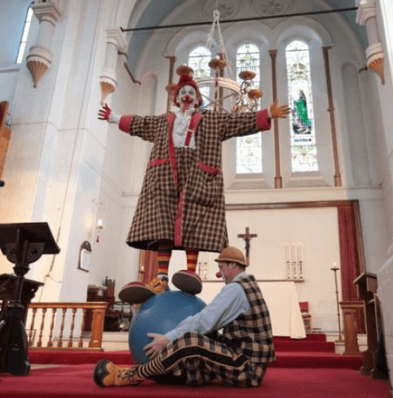 | | |
| --- | --- |
| Pondering the vehemence of this dispute, I got the sense that without passion we wouldn't do anything…so even if we go overboard in arguing about small matters, perhaps that can't be helped. Praying about this, Jesus seemed to tell me that we humans cannot encompass the overarching truth of the Trinity or the Church. If you are humble, you will appreciate what others see even when it doesn't appeal to you. | |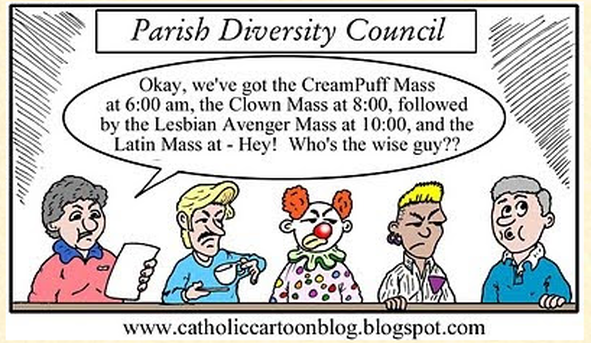 ---
| | |
| --- | --- |
| | ​Someone recommended to me a biography of St. Peter Canisius by James Broderick, S.J. St. Peter Canisius was a doctor of the Church, a Jesuit, who tried to re-evangelize Germany during the peak of the "successful" Lutheran Reformation. Here is a beautiful line from this book where another Jesuit wrote to St. Peter Canisius about his first Holy Mass: |
"How condescending that (in the consecration) when the priest calls, Jesus comes."
We think of our times in the Church as very conflicted and heavy. How about the time of Peter Canisius where he had to try to reach out to Catholics who had become Lutherans when 90% of the Catholic priests apparently had concubines!
​

I am reading a beautiful book of meditations called My Daily Eucharist , compiled and edited by Joan Carter McHugh.
Here is a sample page about the Eucharist of Padre Pio
"The Holy Mass of Padre Pio in the little chapel was his life, his calvary, his crucifixion, his paradise. It lasted about 3 hours. I would follow him with great attention and emotion in the various phases of the celebration. At the Memento for the Living, his meditation was deep, lengthy, interminable, and interrupted only by some painful sighs. He proceeded slowly in the painful ascent of his mystical calvary, and he arrived exhausted to his crucifixion. The moment of Consecration was the climax of his passion, it was the crucifixion with Jesus. As he pronounced the words of the Consecration, one noted on his pale and exhausted face, the signs of indescribable internal suffering, the horrible martyrdom of the tortured one on the cross.
He looked like Jesus Crucified." (written by Padre D'Apolito in a bio of Padre Pio)
---
We live in strange times…I was in a restaurant and I am hearing in the distance a Bach Brandenberg Concerto. I can't imagine where this music is coming from. Well, it turned out to be background music for a TV ad for installing patios! Turn over in your grave, Bach?