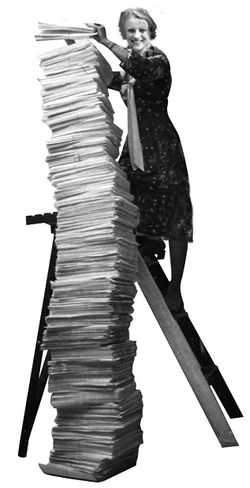 Dear reader,I feel a need to send a bunch together of the remaining entries made in the year 2013. If they get too lengthy, you can read them slowly on separate days. Smile.
This Advent an old image I have used in talks seemed apt also as a Christmas meditation even if it is a little faulty as a metaphor. I like to explain why daily Mass is so important to me with a questions for the sceptic:
If Jesus leaps down from heaven to be in our bodies, shouldn't we be there to receive Him?
Of course, I mean for those who can get to daily Mass but just never thought it that important. Obviously mothers of children at home whose husband takes the one car to work usually couldn't get to daily Mass.
This Christmas I thought of it as us being like Mary receiving the Son of God who leaped down from heaven, as it were, through the Holy Spirit into her womb.
My friend Deacon Richard Ballard, a reader of my blogs, sent this quotation to me from the famous Protestant theologian Richard Niebuhr, in his book The Kingdom of God in America. Niebuhr criticized the social gospel as, "A God without wrath, brought men without sin, into a kingdom without judgment, through the ministrations of a Christ without a cross."
I found the quotation thought-provoking. Relating it to Pope Francis' version of social justice ministry as we have so far gotten to know it, I am of two minds. On the one hand, there are certainly Christian thinkers whose social justice teachings can be described in the way Niebuhr criticizes. Taking lines out of context of everything Pope Francis has taught since he began his papacy, one could think that he leans in this direct.
On the other hand, one might claim that the wider context of those statements involves a critique of some Catholics who give the impression that God looks upon us with wrath only, as sinners who rarely do good out of love, where most people surely go to Hell, and where there is only sin and suffering in the world with ersatz pleasures our only joy until we sneak into heaven. Some seem to think there is no social justice issue since all the destitute, homeless, and underfed as just lazy louts including the children. Not that we should not engage in personal charity to the suffering, as the Pope himself surely exhibits, but that such people think care for the poor should never as part of any governmental outreach.
Surely a good Christian will want to avoid either of these theories in favor of the ethical norms explained with such balance in the social encyclicals of the Popes and in the documents of Vatican II. My surmise is that such norms are what Pope Francis is also eager to have implemented.
Here is an interesting observation from Fr. Ken Whittington of the parish where one of my daughters lives in North Carolina. I was talking to him about the conformity in dress and manners at the seminary where I teach most of the year. Since Fr. Ken is a creative, think and act outside the box personality, I expected him to weigh in against such conformity. But he, a late vocation man, said that he thought a certain degree of conformity at the seminary was good because non-conformity can be giving too much weight to dress and manners! To rebel against such is to consider that they are essential to personality rather than a mode of normal societal getting along with one another.
I thought that stereo-typing on the basis of dress and manners could be wrong-headed in a related manner. To jump to the conclusion that anyone with longer hair is a lefty or that anyone with a crew-cut is a male chauvinist, etc., etc., etc.; isn't that a kind of defense mechanism? Do I try to psyche out others on the basis of relative externals because I am protecting myself, thinking if I can pigeon-hole them I can avoid them, instead of just being loving and trusting in God?
___________________________________________________________________________
Many of the things I stick in this blog are ideas you can also find from years back in my journals (the older ones to be found in my book Becoming a Handmaid of the Lord, or in my last 20 years of journaling One Foot in Eternity. See
www.rondachervin.com
for these and many out of print free e-books and free audios.)
I am putting some of them in this blog because they come to mind and I think even readers of older things of mine would like to read them.
Here's one of my favorites. Do you have a Joan of Arc complex? Someone described this as tying yourself to a stake and handing out matches to your enemies!
A personal example – I tend to ignore red flags. I get close to someone who everybody else thinks will never be a real friend. Then, when the predictions of others come true, I feel like a martyr!
A fascinating theory of my daughter, Carla, the poet. She claims that we prefer people to love us for our faults rather than for our virtues. If they love us for our faults, we can't disappoint them. If they love us for our virtues we are always afraid we will disappoint them! This seemed like something from Pascal's Pensees. A little cynical but worthy of self-examination. An example, groups of people who gossip together rarely feel disappointed. Groups of spiritual-strivers are usually disappointed in each other. ______________________________________
I woke up in the night upset because of the incident involving a person I thought was a friend who seems to have done something awful. I asked Jesus: why do I love the wrong people? He seemed to say: "You don't love the wrong people. I gave you the gift to be able to see the beauty of their souls in their personalities. But it is their souls that are lovable and that will last for all eternity; not their frail earthly frames that you want to lean on. I told you not to put your trust in princes. Can you love them in their weakness, the way I love them? Will you let Me teach you how?"
_______________________________________________
My twin sister, Carla De Sola, the sacred dancer, sent me a fantastic tape of Osvaldo Golijov's Pasion Segun San Marcos. Golijov is a Jewish Argentinian now living in the United States. He was brought up in a family of classical musicians. He responded to a challenge from a musical institute in Europe for composers to write something in the same format as Bach's St. Matthew Passion, but in a contemporary motif. Golijov composed a sort of oratorio with Cuban/African performers, Caribbean instruments, dancers, and a minimalist base for the music and arias. You might look up some of it on You-tube. This has been performed in major concert halls throughout the world.
What struck me, watching the CD was that there is an energy in Christian life in other milieus totally different from what we in the Church in the United States ever experience! Twice as passionate as gospel or charismatic music, this performance seemed, interestingly enough, probably more like what the Jews felt during the Passion!
It also reminded me of an insight of my friend and co-author Sister Mary Neill, O.P. When I was in misery about the terrible polarities in the Church, she remarked: "Ronda, you don't think the academics will save the Church. The anawim will save the Church." Anawim is the Hebrew word for the "poor/ordinary" people Jesus spoke to vs. the rabbis and leaders. This Cuban/African music, no matter how sophisticated in its origins, conveyed that spirit of the poor.
I am impressed by how important it is for priests to minister to the elderly, such as myself. Feeling grateful for such ministrations, I sent one such priest this little poem I wrote:
To a Priest for the Elderly
When I take off
on the wings you have strengthened
may a Son-bleached feather
descend into your wounded hands.
Re-reading Bernanos' great novel Diary of a Country Priest for a course I am teaching I had some new thoughts about it. This book was a favorite for dedicated Catholics of the mid-20th century. It recounts the fictional interior struggles of a highly sensitive priest dealing with people in a peasant-like small town. We loved the intensity of the priest's mental sufferings, generalized into fascinating theories about good and evil and God's Providence. Myself being one to over-analyze things, this reading so many decades afterwards I thought that the introspections of the priest bordered on an almost neurotic melancholy. I thanked God that He seems to have partly saved me from such a syndrome through charismatic renewal. For me, that joyful praise and worship was an antidote to over-introspection. At such meetings I could be like all the "anawim" simply pouring out in song my longing for salvation and joy in the promises of Jesus.
Not that I don't still love Bernanos' novel. I see it now as manifesting how God can save any sincere seeker after His will by means of suffering and ultimately Sister Death with heaven on the horizon.
______________________________________________________________
Brother Declan, a wonderful member of the Brothers of the Holy Eucharist, a new community for contemplatives who also give Eucharistic missions, who is a seminarian at Holy Apostles, gave a talk in a spirituality class of mine about contemplation. Another seminarian took notes. I am appending these hear for your edification:
"To touch souls
To die to all things
We encourage Christ suffering and death in our heart
We experience a change in our heart, the fruit.
Realize no one wants to meet 'me', they want to meet Christ
How?
Invite him to walk with me – this takes contemplative thinking
To preach and teach in missions
Very much asking 'what would Jesus do?'
Called to kindle love for perpetual adoration in parishes.
Contemplation
How can reaching the next room in the mansion be real for me?
Ask, why is it not for me, why no burning desire to go there?
We realize the stumbling block is me.
We become content with our love for Jesus and don't want to be taken from our comfort zone.
We have important things to do and have little time for a lot of contemplation.
But it creates a zeal in our hearts for the love of Jesus. We can then share this.
We accept suffering that we come across, ours and others. Thank God for this.
Renounce yourself, schedule, tasks, etc… everything will come, all is a gift, joy or sorrow.
Now we have something to give.
People are hurting so much today, they need love, the only cure for the world's problems
Practical sensible things to help
Thank him for receiving him, don't rush out of chapel.
Prepare for Holy Communion, think of how I need him, and then thank him.
Look at your private schedule where he is cut out of, find that place and humble yourself asking him to help you.
We are all contemplatives, it is all Catholic.
Do we want it? A secret relation to Jesus. He will show me.
How to balance?
The devil will tempt you with a good thing.
The more we learn of God the more we can love him.
Knowing Jesus is the real degree, more than academics
If I am killing prayer time in order to study, that is not good.
Have faith, let your trust in Jesus be trump.
Holy priests, not functionaries are needed.
What is happening in church? There is a Eucharistic movement in the church, we can receive it daily and adoration chapels for perpetual adoration are being started all over the world.
Dark Night is a gift and it simply needs perseverance. Nothing can console us, not even food, people, etc. We feel as if we were being abandoned by God. Remember we gave Jesus permission to act in helping us know him more. We have to know it is a gift to make the soul more a tuned to God. We recognize this after this experience.
It is difficult not to mistake this gift of the Dark Night from thinking we are simply not interested.
Disinterest comes from sin, the desire to keep some sin in our life. When we have a desire in our heart to rid sin, then that speaks of sincere interest in heart.
Sometimes it is a memory that holds us back.
Speak to your spiritual Director about this.
Faith is the real relationship with the real God, especially when in the dark night.
I was reading a book by a very spiritual woman who mingles Christian deliverance prayer with belief in re-incarnation. I realized that belief in reincarnation can be a way to get God off the hook on the problem of suffering. One can accept suffering because it is all bad karma. If you progress spirituality, that will diminish, life-time after life-time. It is all self-redemptive. For us, suffering comes from original sin and our own sins, but then through the redemption of Christ we can have the total promise of heaven.
__________________________________________
Concerning many problems in the Church, if I defined myself more as a penitent or a child, Little Therese style, instead of as a "leader," I wouldn't have to figure everything out, would I?
Here is a letter to I wrote to my Distance Learning ethics students about Pope Francis' emphasis in an interview on reaching out to former Catholics and others:
"Perhaps you are wondering what your professor of morals is thinking about certain aspects of the thoughts in that interview. In the reading for today, Sunday, St. Paul writes to Timothy (1 Tim. 2: 1-8 "This is good and pleasing to God our Savior, who wills that everyone be saved and come to the knowledge of the truth."
I was struck by how that passage reflects the fact that the huge, loving, evangelistic outreach of John Paul II was matched by many an outreach to teach the moral truths of the faith with love. All the moral truths. His many letters included teachings about sexual ethics, and about social justice (including abortion).
I am happy that because of the teachings you are receiving at Holy Apostles Distance Learning, you will be able to evangelize with love and teach with love. As we pray and work for the New Evangelization so urgently promoted by Pope Francis in his teachings, as instruments of the mercy of God, may we be there in our parishes and schools ready to greet those coming back in or coming in for the first time "speaking the truth with love."