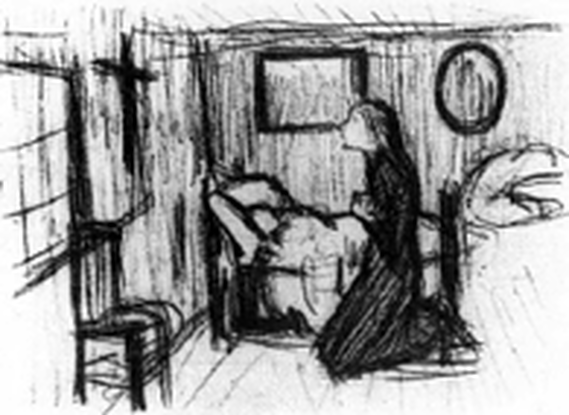 Here are some highlights that might be of general interest: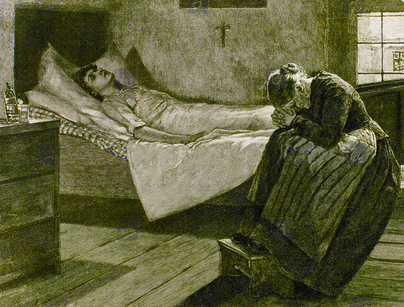 Since I couldn't get Carla to agree to let me take her to Lourdes or Fatima or Guadalupe...I thought, heh, we have charismatic Guatamalan healers in the parish here, some of whom are friends of mine. She agreed to let them come to pray over her in her desperation.


They are a lovely, humble couple. She did feel some heat from the hands laid on, but did not feel any better, however she saw Mary in the face of the wife, and when the deacon husband prayed partly in Spanish, she, who doesn't know a word of Spanish not only understood what he said but actually prayed in Spanish with him, she says aloud, but I didn't hear anything!!!!


Then, the best was when thanking them for coming she said,
"IT IS MORE IMPORTANT THAT YOU ARE SO LOVING THAN IF I GET OR DON'T GET A HEALING!!!!"
Is that not holy?????

Some thoughts from my mentor, Marian Catechist Gary McCabe: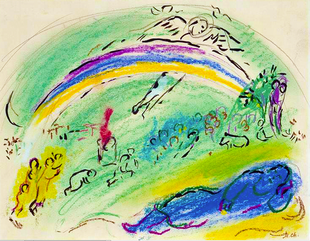 Every person breathing in the world at any moment is a little rainbow: the sign given to Noah that He would remember his Covenant by forgetting our sins.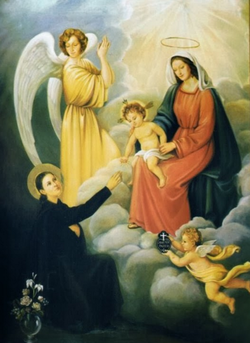 What a Foolish God -- so full of paradoxes.

What a Silly Infant -- in need of our help to accomplish his Mission!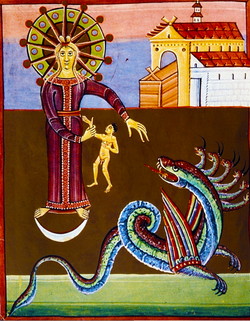 The "dragon" of Revelation always wants to devour the little baby Jesus who is growing the kingdom in our souls, families. This isn't just at the end-time but it is always happening.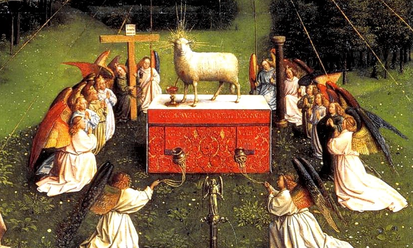 St. Augustine wrote that on the last day those who are justified will have been washed in the blood of the lamb and will be in white garments with Christ even larger, to form us all together into a Host offered to the Father. He will consume us and take us up. This is going on always in each Mass. We think we are consuming Him, but He is consuming us, that God will be all in all.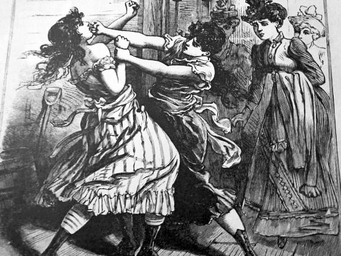 Some conflicts, of course, as in every family visit, Jesus seemed to tell me on the way back to the seminary where I teach:

"As you recall each scene of the visit be thankful for all the good and work toward forgiveness of others and yourself about what was not so good. Have as your framework that given the fallen nature of humanity it is absurd to dream that your children would be perfect, in any way you wish them to be, or that you could exempt them from suffering."


Here is a quote from Bonaventure:

"Life in this earthly exile is a sort of suburb of the heavenly kingdom. Every day savor in advance something of the eternal beatitude."