The most famous have an unusual motive. Horrified by the hate between Jews and Catholics in the old country and elsewhere, he decided to write novels about Jesus, St. Paul and Mary with all the Jewish background he understood, so that each religion would understand the other better.
These books, The Nazarene, The Apostle, and Mary became best-sellers mostly among Christians, but not among Catholics because he has Mary as mother of other children besides Jesus! However, they are special favorites of Jews who became Catholic because of the portrayal of Jesus that is such a bridge between Jewish sensibilities and Catholic ones.

They were part of my conversion from an atheist but Jewish background and also the conversion of my husband from an orthodox Jewish background.
I read them again every few years. The vision of Jesus in these books is of an emotional force that I have never found in any Catholic books about Jesus to the same extent.
If you can swallow his mistakes about Mary you might enjoy reading them. They are cheap used on Barnes and Nobles.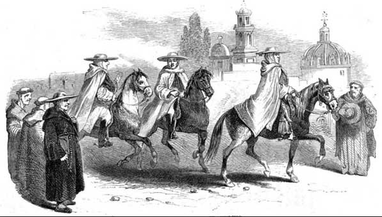 Here at Holy Apostles we have a brother in the order that founded our seminary, the Missionaries of the Holy Apostles who is a late vocation. He was a Wyoming cowboy who made it up the ladder to become a BP CEO, married with 5 children, but with an annulment, who later in life felt the call to become a priest. His deacon ordination is very soon.

I see him every day at Mass and feel the great joy in his heart that loving Jesus with such passionate love he will soon be His priest. Pray for Brother Glenn.








Soon I will be leaving my desk at Holy Apostles for a week with my daughter, Carla, and family in North Carolina. For those of you praying for her, she is in remission from T-cell cancer (but that is sneaky and can recur) but still in lots of pain however she does feel better and looks better. You have read some of her beautiful poems on this web.


---
More God Alone
For more about the nature of such messages from God see this blog 12/18/14 when I started putting up segments.

July 31, 2008
More Love
Holy Spirit: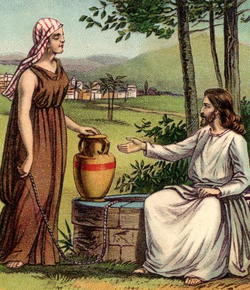 There can never be too much love in the way you handle every encounter.
We are helping you to make being loving your highest goal in your thoughts, words and actions.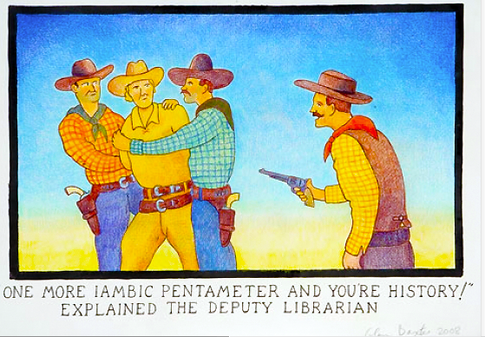 Can you now see more clearly how specific this challenge is?
How an unexpected sharp tone in your voice or in that of one who is speaking to you can hurt?




How, on the other hand, a sudden strong expression of esteem or concern will melt a hardened heart?
May this not be a passing phase but an earnest endeavor, to which you are committed.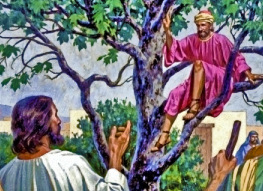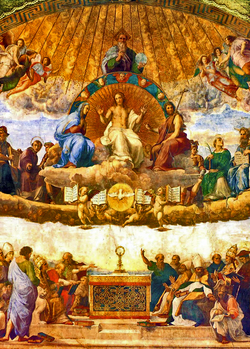 Have you also begun to sense the greater attention to words of your liturgical prayers to change them from a good dutiful chanting to a cry of love? Of course it is hard for you to understand the paradox of Our absolute Trinitarian transcendence and the need for love expressed, as has been discerned, in Jesus' cry: "I thirst," or in the commandment to love your God with your whole heart, mind and strength.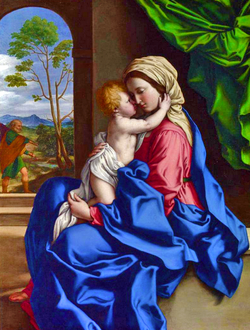 We help you with analogies: is it weakness if parents cherish the love their children show them? Is it not rather bonding? Don't be discouraged if your progress is slow. Learn from each set back. Remember, you are not alone. We are working in you.