I was away for a week visiting my daughter, Carla, in North Carolina, where she is going into hospice home care for what seems like terminal cancer.
We are all struggling with so many conflicting feelings. She finds it unbearably hard to think of leaving all those she loves so much.
Here are words she has sent me since my return to Corpus Christi:
We don't know that today is the first day of the rest of our lives.
There are too many
permutations available.
Nor is NOW everything,
as previously thought.
No, today the questions seems
THOU
​and within that
​all the answers.
This image came to me in the night.
I thought it could be universalized as an image others could focus on
in similar situations:
Carla,
you are taking us
with you,
in your heart,
into the heart of Jesus,
where we will one day
be
Together Forever.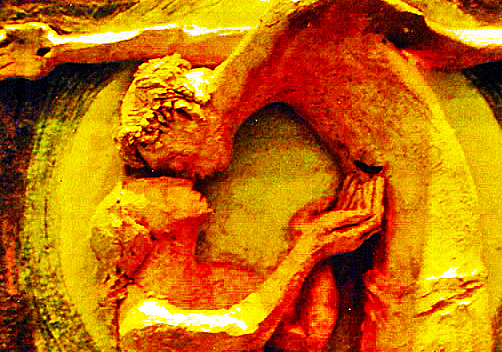 I am considering compiling a collection of such word-pictures
as the TOGETHER FOREVER verse above.
​Here is my plan:
IMAGES OF GRACE
from
​Contemporary Catholics
Compiled
by
Ronda Chervin
Introduction
I love it when a speaker or writer comes up with an image the perfectly expresses
​an idea or an experience.
Scripture is full of such images from being "raised up on eagle's wings" to "the pearl of great price." So are the writings of the saints. But you readers are all familiar with these. How about fresh images from contemporaries of lesser fame?
Images of Grace is a compilation of such word-pictures from
​the talks and writings of such 21
st
Century Catholics,
illustrated by one of my favorite graphic artists, James Ridley, of goodbooksmedia.
An example would be the 'Together Forever' image above.
If you have any you like e-mail them to me at
chervinronda@gmail.com