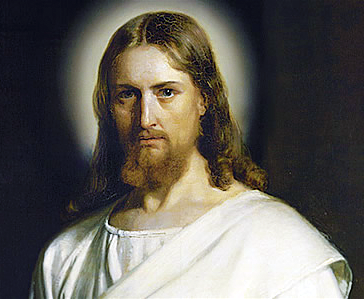 August 13, 2008
God Within/God Above
Holy Spirit:
Each era in Christian history has a different way of wrongly emphasizing more or less of the divinity or humanity of Christ.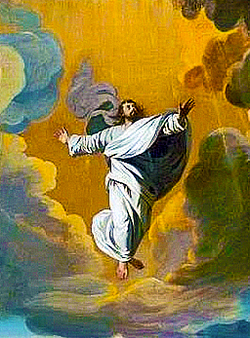 In your lifetime (1937 ff) Catholics first thought of the divine nature of Christ as so transcending the human that they could scarcely dare to imagine Jesus performing ordinary physical human acts.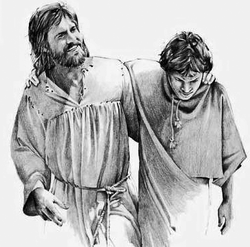 By now, 2008, however, His humanity is so emphasized that some think of Him as being as weak as they are. Phrases like "the God above" or "the God within" can usually seem neutral, but can take on the flavor of such divergences from the Truth.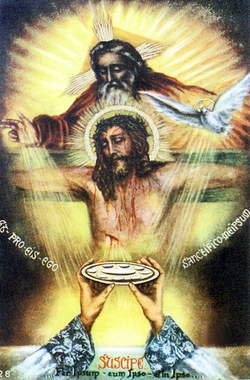 "God is above all thoughts" can become a way to keep Him away, so that your eyes are on the stars but your hearts are rooted in the world. "The God within" can become a way to keep Him imprisoned in your own categories, stripped of the power to change you.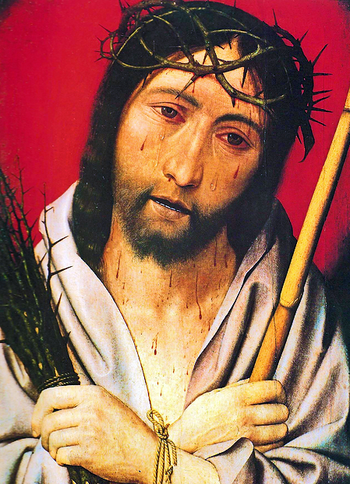 Through Scripture and Tradition We teach you balancing images. Jesus offers parables of the Father's close love, such as the parable of the Prodigal son, but also tells the disciples that "no one has seen the Father but Me." God is shown both as the farmer, sower of seeds, but then as the Judge separating the weeds from the grain.

Let awe of the God above usher forth in praise while the heart opens to its all consoling guest:
the God within.