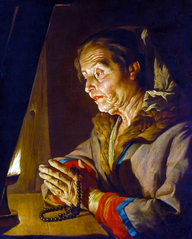 As some of you know I wrote a book called Seeking Christ in the Crosses and Joys of Aging when I was 60 years old. Now at 77 I have lots of new insights. I am finding that older age comes with a certain fragility, even though I am hardly yet disabled. But this fragility, on the positive side, leads to loss of what in Scripture is called "pride of life" – a certain pride in my powers which Christian teaching says can be vain. It also diminishes, at least a little, my tendencies to bossiness, since it is often I who am being taken care of. Isn't it good if gratitude for being taken care of replaces bossiness?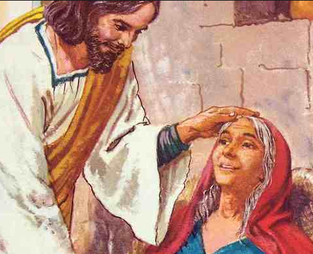 | | | |
| --- | --- | --- |
| | I have been meditating on the need that most women have to rely on strong male leaders. This makes us insecure when we are widows, especially if the men we want to lean on we realize have clay feet. Jesus seems to be telling me that it is okay to lean on strong Catholic men a little but not so that it is excessive and takes away from really leaning on Him, my bridegroom as a dedicated widow. | |

In an opposite way, I was reading a book by Sheila Kaye-Smith, whose Catholic novels I have mentioned before on this blog. Her most famous one was called Joanna Godden. It is about a flamboyant, bossy woman and has telling descriptions of how badly men react to this kind of woman. It rang home because I am somewhat like Joanna in certain ways and there are certainly men who are allergic to these traits, but whose allergies I don't always get. One of them said to me the other day when I was trying to force him to do something I thought was good, "You know, Ronda, you're not my Mama!"
Women readers, take note, if the shoe fits…..!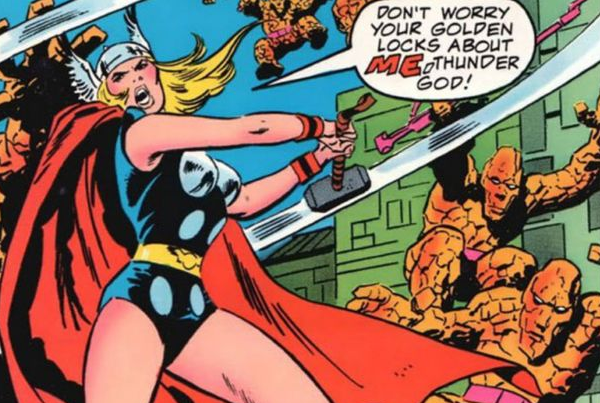 More from locutions allegedly received by me, Ronda, in the year 2008. For more explanation of such "words in the heart" see 12/18/2014 on this blog.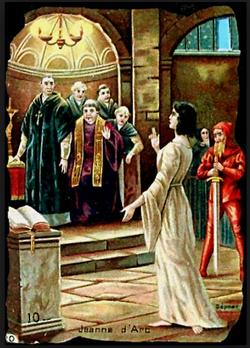 May 24, 2008
Poverty of Spirit in Battle
Holy Spirit:

When you are in a battle for the cause of truth, for Christendom; or to witness to your own personal values, you have an arsenal of words, your favorite weapons, that worked when others tried to convince you; that give you symbolic victory, words of Ours to bolster your truth with authority, sometimes taken out of context.

| | | |
| --- | --- | --- |
| | I am the Spirit of Truth. When in conflict, I want you to come to Me with the openness of the poor in spirit. This is not because there is no truth, but only what works in the present (that is Pilate's 'what is truth?") There is personal truth as well as present day application. But, to let the truth shine through you, you have to be less defensive and really seek Me to give you the words that pierce, not like a dagger of hate, but like a two edged sword of LIGHT. | |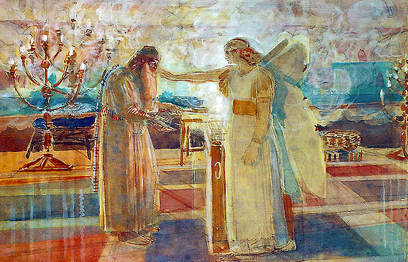 May 27, 2008
Light and Darkness
Holy Spirit:
(Context: I have being trying to be more silent. I think when I am being my usual chatterbox self, it keeps me from seeing things in other people and in myself I don't like to see. So, whereas silence is generally positive for many people, for me it has the difficulties that the Holy Spirit is addressing.)

When you become more silent you can see in yourself and in others the twisted rays of light and dark in ways of life and character. You feel frightened, as you would say, alienated, from others and from yourself.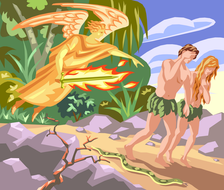 When you feel alienated from others, you want to hide in yourself, but then when you feel alienated from yourself, where do you go?
You have to run past any limiting images of Us, to the real God the Father, Son and Holy Spirit, and Mary, to our real presences so that you can hide in us and become more like us to get light and love for others with less darkness and fear (defensiveness).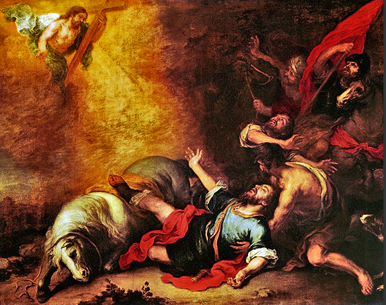 This process of transforming you, doesn't take place in a way that is clear to you. That is why trust is so important. Often what you consider darkness is shadow and what you run to as light is glitter. But We don't sit on high laughing at your struggles. We are cheering you on for each tiny victory when you see goodness where previously you were too defensive to notice or where someone you think is critical and unappreciative ratifies what youare doing.

The closer you come to us, the Light, the greater will be your yearning that others and you, yourself, can be only light. This is the Cross of those who are given more of a foretaste of heaven. Don't "kick against the goad." Trust.