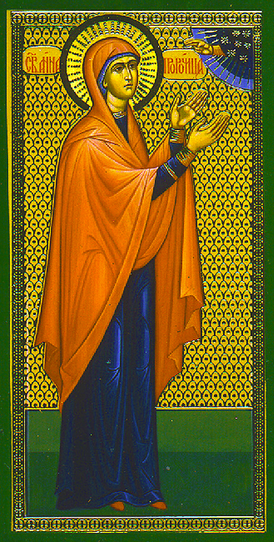 This weekend I had the joy of renewing my promises, originally made in 1996, as a Widow Dedicated to the Lord with a private promise not to remarry and to live according to a Rule I devised with the help of my Spiritual Directors. This does not involve living in community.
Here are parts of this rule that might interest other widows who could make a private promise with a priest witnessing it not to remarry and to live in some similar way that seems right to them:I try to live simply, giving everything away to the poorest of the poor, to pro-life or other apostolates whatever money I have that I don't need as a necessity. I dress in simple blue clothing: jumpers or dresses with blue or white sweaters or blouses, in honor of Mary.
I attend Daily Mass and make frequent Confession. I pray daily the rosary, the chaplet of Divine Mercy, the Liturgy of the Hours (Morning prayer, Evening Prayer and Night prayer, and meditate on spiritual readings. I spend an hour in silent prayer either in a Church or at home. I devote most of my time to apostolic endeavors such as writing, speaking and teaching. I am not under strict obedience but I do follow the advice of my spiritual director.

This Rule is not binding under pain of sin to allow for the flexibility I need as an older woman and as a widow for availability to my family, however, I will make my best effort to follow it.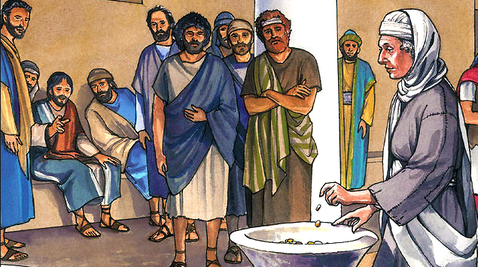 ---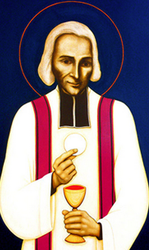 I tend to be drawn to priests who are very intellectual or creative. Recently, however, a priest came through who was neither. He gave a homily right from the heart that was so deep and moving that many had tears in their eyes. I could see how God can work so well with "normal" people. In German there is a word for this: einfach. It means "one drawer" – in order words, that instead of having many drawers or compartments in the personality, someone is just transparently integrated. Interesting to think about, no?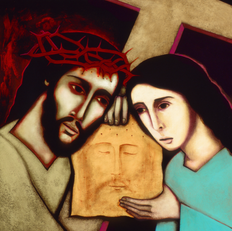 One of my adult daughters might someday need a bone marrow transplant, but maybe not. However, reading of the possibility, even though this is supposed to be very painful on the donor, her sister and also super-wimpy me, immediately pledged that to save her life we would certainly bear that pain. If you love enough you will do anything to save the life of the loved one no matter how painful. This reminded me of our Jesus, who suffered such excruciating pain. Why? Because he wanted to save us for eternal life.