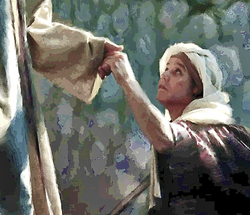 I WOKE UP FROM A NAP WITH THIS IMAGE OF HUMILITY: WHAT WOULD IT BE LIKE IF I HOBBLED INTO EACH MOMENT LEANING ON THE ARM OF MY JESUS, LETTING HIM BRING ME INTO EACH MOMENT?

JESUS SEEMED TO SAY, IF YOU ARE REALLY WEAK AND HUMBLE YOU WOULD LET ME LEAD YOU THIS WAY.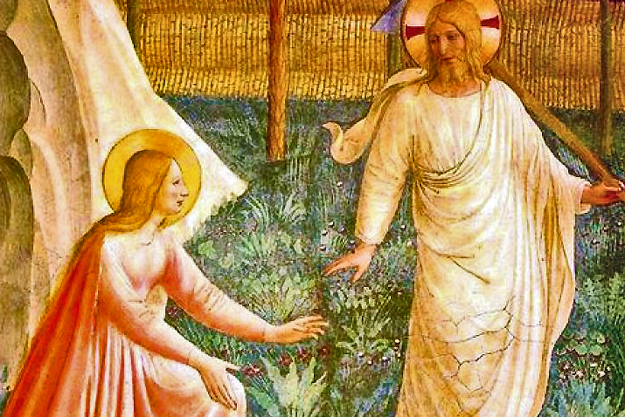 Here is more from God Alone - there is an explanation of these thoughts in my heart given in 2008 on December 18th of this blog.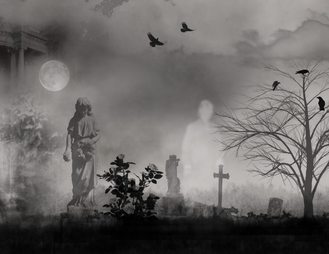 June 11, 2008 3 AM
Breaking Through
Holy Spirit:
You observe around you graveyards of the dreams of others. You can choose between ridicule and grief. You can train a critical eye on defects to score points or you can weep for those whose plans have crashed under the weight of their defects. Which path is right? The critic's path is justified. Didn't Jesus scathingly condemn the evils choking his country? This He did to make room for a new way that was harder but better.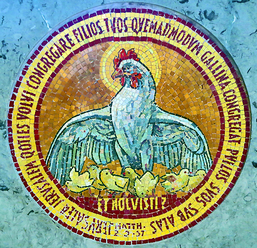 He also wept for those trapping themselves and manipulating others in power strategies. He wanted to gather the great and the weak under His wings to rescue them. The break-through is both deeper and higher than the bleak alternatives between which you think you have to chose (in your daily decisions). Do the beatitudes look like a plan for success in the world? The break-through is in the heart. Ask Us moment by moment to give you the love to see through all exterior evils into the disillusioned hearts of others. Is that not how We used Our followers to win your heart? "Forgive us our trespasses as we forgive those who trespass against us." (Matthew 6:12)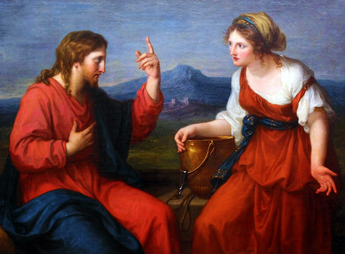 June 12, 2008
Waiting to See
Holy Spirit:
You want to pre-judge situations to flee from the pain of disappointment. But, in this way, you cut off what is not full grown, or, as Jesus said, you 'pull out the wheat with the chaff." We would like you to be willing to wait more to see what We have planted in souls that might need something from you. Every possibility is doomed if success is measured by a perfect score in reaching only one person's goals. Do children drop out of team sports unless they are the star players? Not if they love the game. So, do what you love and bring along as many as respond for as long as they wish. Have gratitude for what comes that is good, but less measurement during the process. See how tense it makes you when you measure each activity every day? Trust in Us that We will draw you in and lead you out of the situations that come along. Loosen your grip. We have given you models such as St. Paul and St. Teresa of Avila who went many places and tried many things. 'Let nothing disturb you, let nothing…."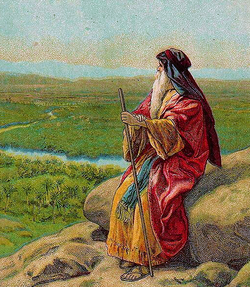 June 14, 2008
The Promised Land
Holy Spirit:
The promised land is a prophecy, a dream, a rest stop, a foretaste, and finally your eternal home. All of it is Our gift and you open the gift and enjoy it when you are willing to dwell in the land. To dwell is to enjoy the milk and honey in company with other pilgrims. How can you enjoy the promised land if you are more like a looter rushing through the land, dragging on your back more than you can carry?
n the Eucharist, Mother Church gives you the bread from heaven, a miniature form for the Eternal who entered time. In Confession, the priest, your travel agent, so to speak, rids you of the excess baggage you took on in fear and greed. In each moment, through the lesser gifts of life on earth, We want to expand your hearts. Please notice. "That your joy may be full." (John 15:11)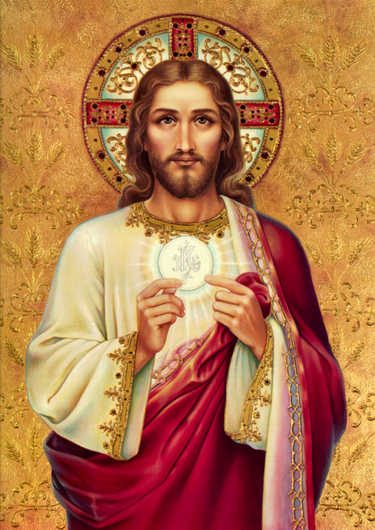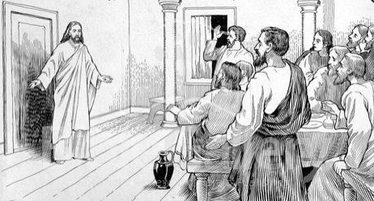 June 14, 2008
Islands of Peace
Holy Spirit:
In war, unconditional surrender leads to a time of peace. In a similar way,
when many of you have been struggling within yourselves you can give up all your ways of trying to win and then We can enter and bring a time of peace. Remember how often Jesus says, "Be not afraid," and "Peace be with you." It is not that We want to see you humiliated in your battles with yourselves and others. It is that there is no real winning on the human fields of battle you create, despite the beauty of your flags. We want to bury the dead and something new and unexpected rises from the ashes. The resurrection of Jesus: what is important is that it happened, not your analysis of how. So, too, in those little resurrections of hope after bitter tears. What is important is that you are there on a small island of peace. Take it in. "Peace be with you." (John 20:19)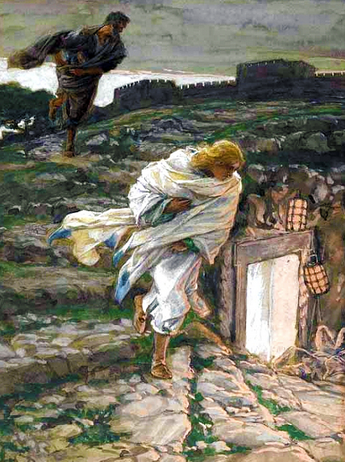 June 15, 2008
The Prize
Holy Spirit:
What do you really want, my children? More? More life, more joy, more love, more success?
Your whole being is created to want more. You are not like rocks in the sun. You are always in motion toward some prized reward – short and long term wishes and goals. It is a sort of race. It tires you out always running toward prizes but to sit still also tires you out. You can experience this as a rhythm of work and Sabbath, running to rest; resting to run again. What do We really want for our children? More life, more joy, more love, more of the right kind of success. (Note from Ronda: I thought this meant how success is being a good sport sometimes vs. winning a game.) Jesus told you before He left this earth that He would send Me to guide you. The guide book is the Bible and the teachings of our Church. Also, Me speaking in each of your hearts. The light shines through. We look for docile eager students who we can teach to run toward the good and also to rest in it. We have chosen you; do you want to pledge yourself to Us? "I have finished the race." (2 Timothy 4:7)