June 14, 2014. Morning:

Ronda: I am so careful to set the alarm. I check it several times. But last night I did forget and woke up late so I had to rush to Mass and felt all discombobulated. I watch the other older members of this community at the seminary and realize they are experiencing the same jolts of forgetfulness. But it frightens me just the same when it is me.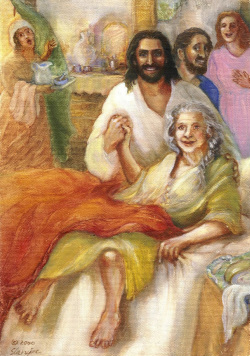 Jesus: You wrote yesterday in your novel about being afraid of weakness of old age. In the case of forgetfulness you are afraid of missing something. But what you are really forgetting that is more important is that I will be with you every moment of your day and night no matter what you are doing or not doing! Remember how peaceful your godmother became when she couldn't do anything anymore.

Ronda: Yes.

Jesus: Now don't throw yourself into My heart, but let Me gently take your heart and place it into Mine and just rest for a while.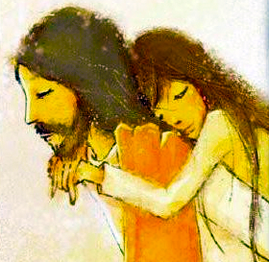 June 14th evening:

Ronda: Jesus, Mary, Joseph, guardian angel of Diana, St. Diana, St. Helena, Matt Talbot, thank you for Diana deciding to try substance abuse counseling. I am overwhelmed. Tears of joy. 35 years of denial about this. Thank you Martin and Charlie for praying for her from eternity.

Jesus: It is a delicate moment for her. Gently pray for her all day and night, giving her into My hands. I love her infinitely more than you do. I made her so, of course, I know how wonderful she is and how more wonderful she can be when she is healed. Pray Jesus and Diana, Jesus and Diana, over and over again.