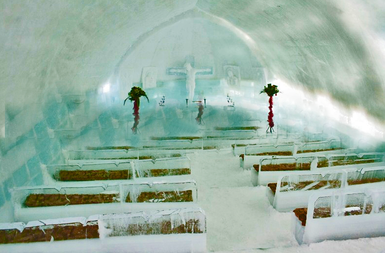 Saving insight into the on-going battle between the warm and cold blooded Catholics!

As some of you know I am inordinately colder than most people and so I have a terrible time with A/C in the summer and with lower temperatures indoors in the winter. Particularly difficult is that in a seminary were many priests concelebrate and the daily Mass combined with liturgy of the hours is a good 1 ½ hours, with the many layers of vestments of the priests they keep it about 65 degrees whereas I like it about 75 degrees.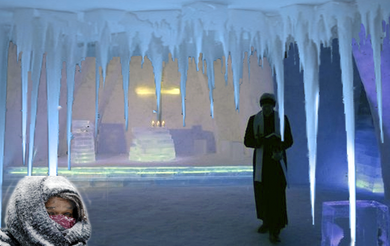 I finally figured out that it is better for me to bring shawls, scarfs and soon hats to Mass and leave them on the rack rather than my beloved priests suffocating! Duh! I was reminded concerning this matter of an old joke where the kid asks his mother why it is said "many are cold but few are frozen" a mishearing of "many are called but few are chosen."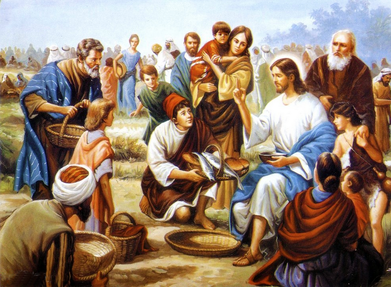 Giving a talk in Staten Island, NYC I was driven from Connecticut by a wonderful apostolic revert, Mark Matuza. He spouted such wonderful one liners during the 3 hour drive that I begged him to send some to me to convey to you, dear blog readers:





"I was made out of love, by love, for the purpose of love"

"God does not give gifts with gift receipts."

"I used to say life is the opportunity to do God's will, now I say life is the opportunity to become Gods will"

"God has purged my pallet, there are but few taste buds left"

"I am obliged by love to love"

"All saints are sinners , but all sinners are not saints"

"The leaves that fall to the ground become the mulch that gives strength to the roots".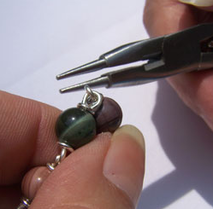 Many of you have read about my daughter Carla who is fighting T-cell lymphoma. Between times, she makes large wall hanging size rosaries from old beads, necklaces, etc. she finds in thrift shops. Her intention is to give these to the local Catholic Church where the priest has agreed to bless them and distribute them for free to the needy as he sees fit. Money is tight so if you happen to have any old beads, necklaces, old broken rosaries etc. that you'd like to donate, you can send them to:

Many of you have read about my daughter Carla who is fighting T-cell lymphoma. Between times, she makes large wall hanging size rosaries from old beads, necklaces, etc. she finds in thrift shops. Her intention is to give these to the local Catholic Church where the priest has agreed to bless them and distribute them for free to the needy as he sees fit. Money is tight so if you happen to have any old beads, necklaces, old broken rosaries etc. that you'd like to donate, you can send them to:

Carla Conley
2998 Lake Drive
Morganton, NC 28655