Dear readers of Ronda/View,After this blog there will be a brief hiatus to enable the web-master and publisher of goodbooksmedia to work on graphics for our upcoming book Toward a 21st Century Catholic World-View – chapters of which you have seen as a pop up to this blog.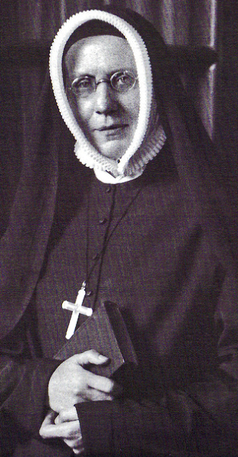 I have been reading a wonderful old biography of Mother Janet Erskine Stuart of the Sacred Heart nuns who died just before WWI. Here are two excerpts:

"Remember that whatever happens you must say to yourself, according to circumstances, joyfully and thankfully, or humbly and submissively, or bravely, or if need be defiantly to the troubles within 'This is part of the story.' And the story is God's love for you and yours for Him."

Written by Mother Stuart to another Sister,

"Our highest friendships are staked on hazardous guesses, and silent understandings. By these I mean the friendships that are all of admiration and live in the ideal, not the prosy give and take of good offices, still less those that are exacting of affection, but the friendship in which our best self calls out, and the ideal other answers. 'How timely then a comrade's song comes gloating on the mountain air,' even though we should not be able to catch the words, we are raised higher by what we have seen, by what we have guessed, and by what, in glowing consciousness, we believe to be there. Soul touches soul, words and other contact are not necessary. Like ships that pass in the night, we have seen the lights and heard the voices. God allows the paths to cross, that sister souls may waken in each other the deeper spring that for the most part lie untouched."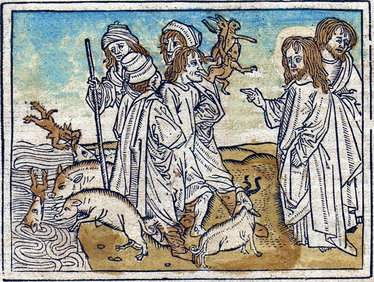 Here are excerpts from the homily of a newly ordained transitional deacon here at Holy Apostles:

Homily Tuesday September 2, 2014 Deacon John McNamara

"What have you to do with us, Jesus of Nazareth?" The possessed man in today's gospel shouts a question out to Jesus, and it is a question that each one of us can make our own. What does Jesus have to do with us?

Obviously we know Jesus has everything to do with us, but more specifically the Gospel demonstrates that He is our healer. Focusing on a specific form of healing, as we have just heard, that of "casting out demons".

We all need spiritual healing and there is nothing more fundamental to focus on in our lives than setting our souls right with God, being in a state of grace. The state of our soul and those we minister to now and in the future, has eternal value, therefore it requires our attentiveness and seriousness.

Jesus was sent to reconcile us back with the Father, and the important thing to remind ourselves of is that He gives us His Spirit through Baptism and Confirmation in order that we can intimately participate in His own Divine Life. Basically we live and make decisions with perpetual Divine assistance.

In the first reading St. Paul tells us that, "We have not received the spirit of the world, but the Spirit who is from God." Therefore we have received the Wisdom and Power of God to use in this urgent battle for souls.

As priests, seminarians, and religious, it is quite clear that the devil is continually targeting us for failure in one way or another, but the power of Jesus' words to the possessed man in today's Gospel give us some meaningful guidance. He gives us a few excellent battle tactics, spiritual warfare gear, or ways to maneuver and march on in our fight for souls.

The answer lies within the authoritative words of Jesus when he says to the possessed man, "Be Quiet, Come Out Of Him!" One way to look at this phrase is how it is a reminder of our own call to prayer and adoration. The words, "Be Quiet" invite us to welcome more and more silence into our daily routine. Simply putting ourselves into the presence of Jesus is the perfect time for an examination that hopefully lead to confession and healing. During this time we allow ourselves to be touched by Christ.

I was struck by an encounter I had this summer with a non-Catholic man who stumbled into the adoration chapel at my summer assignment around 11pm, and placed himself in front of Jesus in the Blessed Sacrament and said 3 times, "Help me Jesus, and then he let the Lord go to work! It was powerful; this man suffering greatly from an addiction and was not even a Catholic, knew that he had to encounter our Lord for healing. In the quiet and silence we hear God's will and experience His healing grace.

The 2nd part of Jesus' response to the possessed man in the Gospel today provides for us another key battle tactic.

This piece of advice comes from a priest who gave my diocesan seminarians and me a retreat a few years back. He explained, right in line with what Jesus does throughout the Gospels that we should never "dialogue with demons", instead rebuke them.

Often times when we lose the necessary quiet or silence in our lives we end up dialoguing with a demon, or in other words, focusing on something contrary to the Gospel of Christ. In essence, following a spirit of the world. We all have temptations to fight against, and sins we struggle with, and an important tool for us to get rid of them, in addition to the Sacraments, which are primary, is by simply courageously rebuking them. Like the famous anti-drug slogan, "JUST say NO!" Jesus today in the Gospel does not give the demon any time to talk, he refuses to have a conversation with him, and the last thing he is going to do is let him persuade him to live according to his sly and false ways.

C.S. Lewis noted this so well in his Screwtape Letters, when he shows us how the devil twists things just the slightest bit to get our attention and make things look good, but most of time they are for our failure.

Any excessiveness or ill attachment to media, sports, video games, gossip, any addictions or whatever else that keeps us from focusing on our Lord can be healed through simply rebuking in the name of the Lord; speaking with Authority in the Spirit of Jesus!

So as we continue to call on our Lord for spiritual healing in those areas that possibly need it in our lives; may we be conscious that we have Jesus is on our side and wants "everything" to do with us; He simply asks for us to be quiet at times in order to hear Him; 2ndly rebuke those things in our life that turn us away from a closer union with Him. May His words and presence give us the courage to march on in this fight for souls.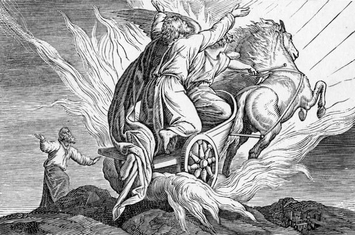 What Jesus seemed to say to me in prayer:
You, Ronda, wish that everyone who was converted to 24/7 Catholic faith would become an instant saint. But it is the will of Us, the Holy Trinity, that for most, if not , it is a long, dramatic, struggle for Our love to conquer all aspects of that person's heart, mind, will, and spirit. Remember I told you, yesterday, not to focus on the defects of others. What the Holy Spirit has given you to teach will help many people through classes and books. We want to work on you for your great defects by bringing you to peace. When you are totally peaceful you will be able to do even more for others.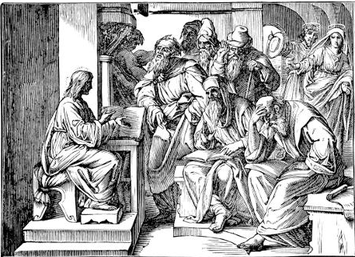 Many people hearing about on-line classes and students rushing to these instead of to regular colleges and universities, think that this is a bad trend even if the classes are Catholic. Here is another viewpoint, mine, as expressed in a letter to the seminary Rector where I teach that he used to tell the Board of Directors more about our on-line courses.

"I have been teaching Ethics for 40 years, mostly at universities and seminaries. During this time I have built up the best course I can to set forth the positives of Catholic Ethics and refute the errors so prevalent in our times.

"At first I was reluctant to teach in our on-line program. I am a very person-to-person teacher and very poor at tech. However, after 3 years, I realize that it is worth any amount of suffering with tech that I can get into the hands of students, who are mostly teachers themselves of H.S. students, youth, and community college students, the best books on ethics they can read.

"The stories they relate in their responses to the readings of their own reversions from lives of sin to the treasures of the sacraments would bring tears to your eyes.

"Only in heaven will we know how many have benefited from the teachings of those we are teaching on-line who could never leave their jobs and families to study at great Magisterial universities far from their homes."

By the way, if you are interested in on-line Undergrad or M.A. courses in philosophy or theology google Holy Apostles College and Seminary.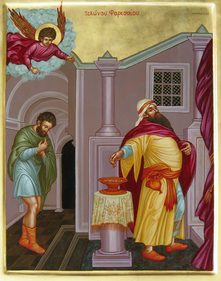 At another time of prayer Jesus seemed to be telling me:
Each person you love who loves you only gives you a piece of what you need; I can give all directly, or through them. But don't count up all deficiencies and differences with others. That will make you love them less. Just notice differences and offer them up and model opposites where they are off-based, but don't talk about those differences to them or to others. Otherwise no peace, just gloating and spite! I don't want gloating and spite in your heart. Always always look for the good in others.



On a lighter note:
At my age, 77, I spend many moments between things just musing. I was thinking for no specific reason of a phrase used by students about teachers, way back when I was a teen. "So and so is a pompous ass."

I didn't understand what they meant then, but now after 45 years in academe I think I do. The slur refers to a tendency that all teachers have along these lines: we think that because we know so much about the subject we teach, that we are also always right about everything else we say about any other subject. Mea culpa!