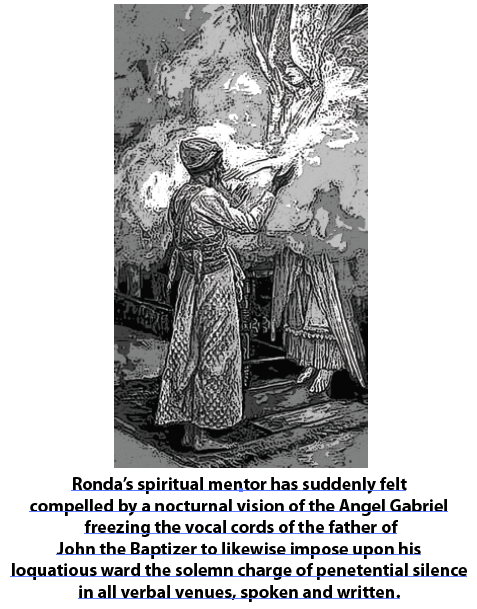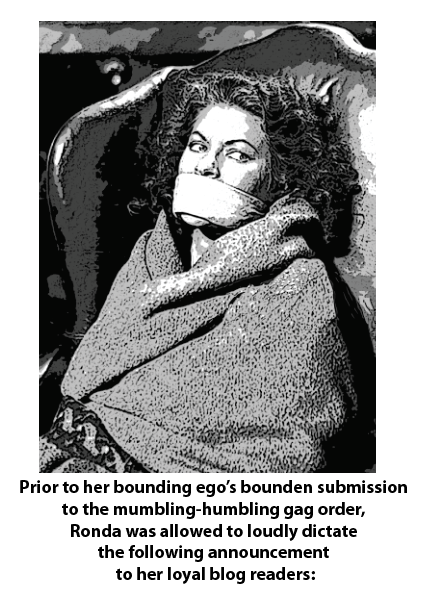 Dear Readers of my Blog,
At age 80 now, I have decided to make a hiatus of making blog entries.
Why? You will be surprised to hear that I am actually tired of my own ideas!!!! I want to try to spend more time in contemplative prayer and less on finding "perfect" words to express my thoughts.
Maybe, you will feel sad and think you are losing me. If so, here are some remedies:
- Write me e-mails at chervinronda@gmail.com. I have plenty of time to answer individual e-mails – but none of those things you forward to many addresses.
- Listen to WCATradio programs I am on. One is RondaView every Sunday at 5 PM EST. Go to WCATradio.com and click on programs to find them. I am also on an interesting panel called Open Door on Fridays at 11 AM EST.
- Read newer titles of books I've written that can be found on this web – goodbooksmedia. 9 Toes will become a book you can buy from goodbooks media in the next few months – cheap on kindle or nook. Or, I have lots of titles you may not have read yet on enroutebooksandmedia.com.
God bless you, dear readers. Of course, I may wake up one day soon and think "I need to revive my blog again." In case this happens, check goodbooksmedia blogs RondaView to see.