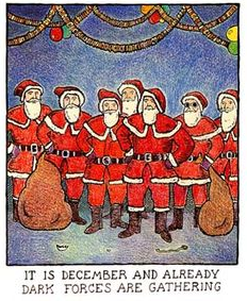 I loved the graphics our Jim Ridley put on the last blog with the contrast between the luminous peace of the nativity picture after the cartoon of wild crammed house guests!

May you, dear readers of my blog, have that luminous peace in contemplating the Word made Flesh no matter how much chaos is around you. Of course, there can be lots of love and joy with the family even amidst the chaos! Praise the Lord!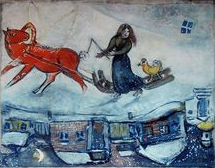 When we leave places where we have a good "support system" even for a week on vacation, we sometimes feel anxious. I sometimes get the image that instead of going off alone, Jesus, Mary, Joseph, my guardian angel and all my favorite saints will be dancing me into the airport and in the place I am visiting!!!

I happened to hear a eulogy where the priest talked about how this man had realized that it is not the destination but the journey that counts.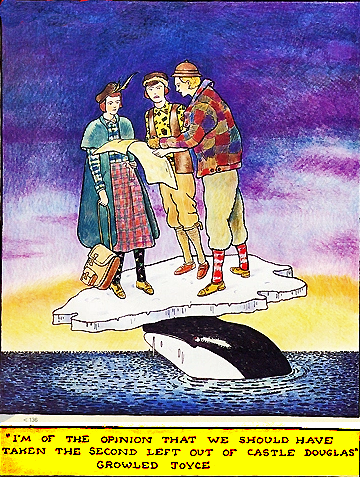 I was enraged. I thought, sarcastically, as if an Olympic star would be practicing in the local gym and then be told he/she wouldn't go to the Olympics because it was the journey not the destination that counted; as if a fiance would be told it would fine to just be engaged but never married!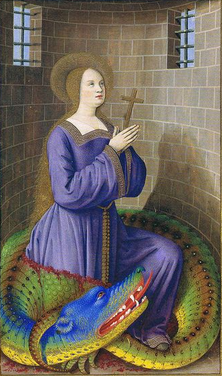 I thought a more effective way of getting across to someone who was at the funeral and loved the eulogy would be to just say what I would like to have differently for my eulogy.

Here were my suggestions, for what it's worth:

The priest would say:
"We all knew her egregious faults of which we were the daily victims, but we loved her anyhow because we saw how she struggled with them out of love for God and out of wanting to love us the way Jesus does.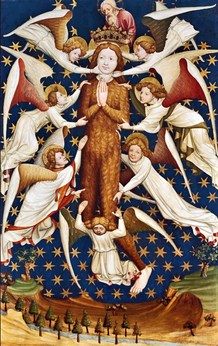 "I know Ronda wouldn't want you to think that she went straight to heaven, but that, instead, she would want to hear that you prayed for her soul whenever you thought of her, that she would be purified in purgatory of her over-attachment to her own ways, fit to have a heart large enough to be ready for a heaven of beauty, truth, goodness and love with her Saviour.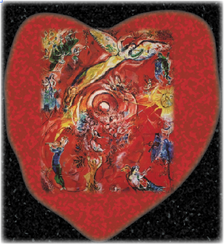 Pondering the Year of mercy, I thought for mercy could be seeing not the bathos, but the pathos, in the hearts of others?
| | |
| --- | --- |
| | Some time back I told you about Ever Green a great novel by a friend of mine, Sandy Anderson, in Arizona. The book made Book Salon. Now I just finished reading her second novel The Last Hound which is a fictional application of how strong Catholics might try to evangelize lapsed Catholic sinners, in this case a same-sex attraction man. |