In North Carolina with my daughter for Christmas and back in the parish I was in when I lived here many years ago, I got this neat poetic image seeing the late vocation priest saying Mass: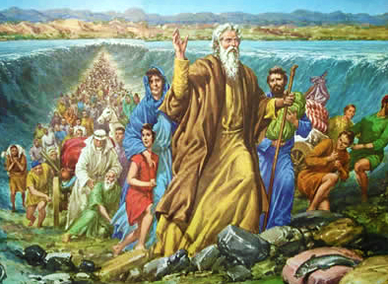 One Priest Parish
with Aging Flock
His voice as he sings the Mass
Like the Pied Piper
Enchants his flock
To want to leave the world
And Seek the Master's Face.

GOOD NEWS FOR GOODBOOKSMEDIA AND MANY MORE!

Goodbooks Media has published a textbook version of Toward a 21st Century Catholic World-View, the book I edited, which you may have heard discussed on the radio show called THE OPEN DOOR or from which you may have read in its still-in-progress illustrated version on the blog page of the same title:

You can read all about it by clicking on the BOOKS WE PUBLISH page of the same website you are now reading! You can purchase copies from Amazon.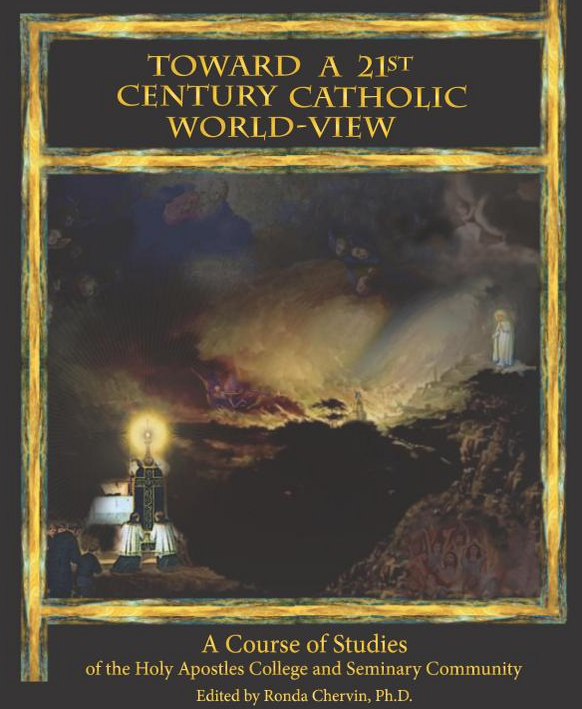 If you like you could pray for this book. I am using it for a course by the same name at Holy Apostles College and Seminary. Last time when I taught the manuscript, there was plenty of thunder, mostly from me, who had to go to confession after every class because of vehemence vs. speaking the truth with love. If you can't imagine why, get the book and you will see right away.

From Mark Matuza, my friend, the contemplative:
"A saint is a person who tries , with the help of grace, to reveal themselves to themselves . Through progress a veil is lifted off of the original breath of God exposing the love of the Holy Spirit which shines forth illuminating this image of God within. This is why the saints have a heavenly glow about them. This is why when we are living in a state of grace, people smile and feel joyful in our presence. This is why John leaped for joy in his mothers womb in the presence of Mary and our unborn savior. This is why when we say yes in receiving the blessed sacrament, just as Mary said yes at the annunciation , we receive Christ within us and then we leave through the church doors proclaiming the good news and giving birth to Christ over and over again."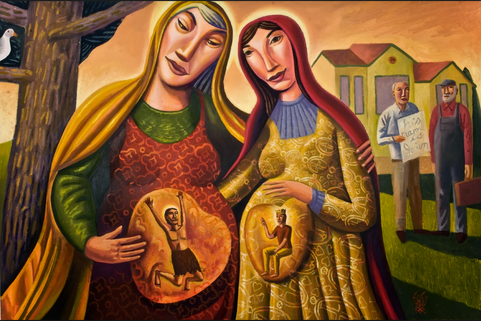 From now on, at the end of the thoughts of the day or week, whatever, you will find excerpts from a booklet of mine dating back to 2008. I am starting with the explanation. If you have read this already, since the booklet is also on free e-books on my web-site
www.rondachervin.com
, just skip the intro and go to the excerpts which you will hopefully find just as relevant on a re-read as they were the first time round:GOD ALONE! SOLO DIOS BASTA!