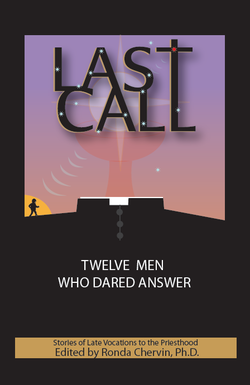 Goodbooksmedia.com published a few years ago a book I edited of stories of late vocations to the priesthood written by the seminarians or presently priests themselves. It is called
Last Call: Twelve Men who Dared Answer
and can be found on this web under
Books We Published.
Recently the
TV program
we did with interviews of 4 of these men showed on EWTN.
As of now the Missionaries of the Holy Apostles, founder of the seminary devoted to late vocations where I teach, have gotten 8 queries from interested men with late vocations! How thrilling! Pray for them.

I invented a new title for an old addiction. How about talk-aholics anonymous?

A student of mine, Matt Fradd, author of the popular, wonderful book about Deliverance from Pornography, put these words into a paper about his conversion. He said that he become truly devout when he realized that "God would rather die than risk living in eternity without me."


From The Healing Power of Hope by Jean Maalouf:

"We may think our hopes for others are in their best interests. But this is not always the case. How many parents have ruined the lives of their children because they forced their hopes on them? How many spouses have ruined their marriages because of the hopes they had for each other? How many people – even nations – have tried to control others for the sake of hopes – the hopes for a better life for them? The truth is that hopes alienate while hope liberates."


I have a friend in Hawaii who frequents this blog. Margaret sent me this poem she wrote. Since I liked it so much she said I could put it up here on Ronda View

As I Was Passing Kaheka Street
by G. M. LaRiviere


The dapper Japanese tourist was
walking on the sidewalk
when death swished by him
and stopped short of his grave.

The dude must have felt the air rush by
as the hanging palm frond dropped
from the sky that close to his head,

a hefty stalk made deadlier by
the towering height from which it shed
halting his stride and blocking his path.

Just one step forward a half-second sooner
and his vacation in Hawaii might have ended.

His face strained for composure but I
could see the veiled terror move
across his orbs, glazing them over,
his skin blanching whiter,
still he kept it together, his look,
now pensive, replaying the grisly scene
with his nerves shredded. I saw

that his near miss was mine also,
and I wondered which saint he prayed to

Originally published online at Poem in Your Pocket 2014 (Hawaii Edition)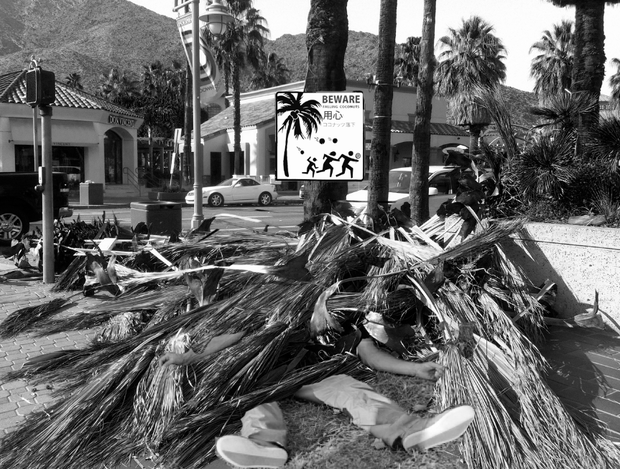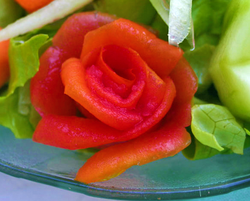 More wonderful Vietnamese dinners for me. The Sisters who cook cut veggies very fine with exquisite sauces. One tray came with the addition of a beautiful large red flower. It turned out to be a tomato carved into the shape of a flower!