I am doing some crisis counseling with a Gestalt therapist who is a professor here at Holy Apostles. He asked me what my greatest fear was. I told him that, I think my greatest fear because I am a twin, is being alone. (I am an unidentical twin with my sister and I am the mother of identical twin daughters). So, if anyone seems to reject me in the slightest, I go into an anxiety attack because I equate rejection with abandonment, and abandonment with being alone, and alone with going insane. During the week after the session where this all came up, I suddenly got this ravenous craving for silence and solitude – just to be with Jesus. I think this was a huge grace.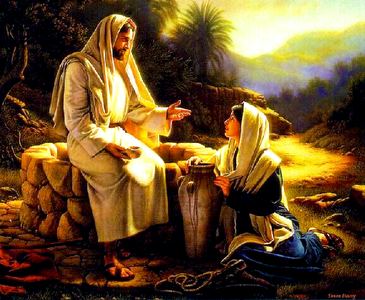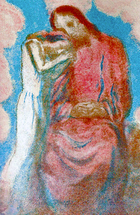 My daughter, Carla, has been diagnosed with lymphoma. She is 50 years old and has 3 children still at home. She is very scared and so are all of us. Since she has her twin-sister visiting and 3 more family members coming in the next few weeks I haven't planned a trip for now to be with her, but I feel awful that she is suffering and I am not right next to her to hold her and try to console her and lay hands over her for healing. Readers of Ronda-View, please pray for her. She has had the anointing of the sick, but she is not a practicing Catholic at this point.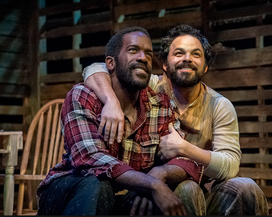 I woke up from a nap with this image: I am remembering from maybe 35 years ago a play called Blood Knot. It was about male twins in South Africa. One was subservient to the colonial powers, the other a rebel, if I recall correctly. The image that they were tied together with a blood knot stuck in my psyche and it reappeared when I made my dedicated widow consecration as an image of my heart tied to the Sacred Heart of Jesus. Now, after all these years, anxious about my daughter Carla's lymphoma diagnosis, I woke after a nap with the image of she and I tied with a blood knot such that even if I am not there with her, everything she is going through is happening within me at the same time because we are tied in a blood knot.