Yesterday, in a lull in the snow storms here in Connecticut, I spent a lot of time cleaning out my little one room "cell" here at Holy Apostles College and Seminary where I live and teach. I woke up, today, with this thought that seems like a little parable:
Just as we move the furniture into the middle of the room to see and clean out the ingrained dirt that lay hidden, so the Holy Spirit "invented" Lent as a way to see in His light the hidden sins in our souls, and to let our priests sweep out the dirt in confession so there can be more room for the light of the world in our souls to radiate out.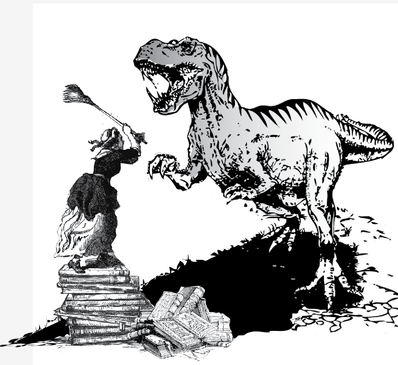 "Humor is oil for the engine of success, for the friction of stress, and for the wear and tear of ego!" Saying of Bob Sizemore, a Professor and Counselor.

A beautiful booklet has been made of all the thoughts I allegedly received from the Holy Spirit that you have been getting snippets of for a while on this blog. They are now available in an easy to meditate on booklet under the title of God Alone! Solo Dios Basta - Thoughts Received by Ronda Chervin. This booklet is not published, just printed. If you are interested you can send a check for $10 to cover costs to Dr. Ronda Chervin, 33 Prospect Hill Road, Cromwell, CT. 06416.
Of course, someday our wonderful graphic designer, Jim Ridley, web-master of this web may publish it with his graphics included, but this one is nice even without pictures.

Here are some more snippets from those writings:

June 5, 2008
Spiritual Warfare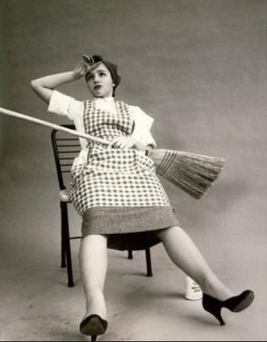 Holy Spirit:

You cannot help wishing for rest from the combat and you are startled to have to go back to the battlefield when you thought that victory was won. Only in heaven will that battle be over. On earth, how can you win at all if your guard is down? If you don't call for reinforcements? That doesn't mean that you need to be tense. More that you must be aware. The sign that the enemy is near is that sense of disequilibrium; unexpected hostile winds; change of moods in those usually friendly. But your weapon is not the sword, or the shield; but sacraments and prayer; unexpected love piercing through another's defenses as We pierce through yours. All these weapons we give you for free, for We are an army of liberation from your fear and theirs."You know not the day nor the hour."( Revelation: 3:3)

I have been impressed by how often in Scripture and in the prayers of the Liturgy of the Hours there are references to being guided in life by God. Before receiving this steady stream of locutions I would have been inclined to think that these words about being guided meant the guidance already given in Revelation in scripture and tradition, but now I am thinking they could also be alerting us to the possibility of the kinds of "words in the heart" I have been receiving.
Here are some of these passages for you to ponder if you have similar messages or if you want to pray something like: "Holy Spirit, I am reading these messages Ronda thinks are from you. If it would help to make me more holy, that is, more full of love of God and neighbor, to receive closer guidance through messages, please open me to receiving them."

From the Psalms:


Psalm 43
ring me to your holy mountain, to the place where you dwell.
Psalm Prayer, Tuesday, Morning Prayer, Week II:
Almighty Father, source of everlasting light, send forth your truth into our hearts and pour over us the brightness of your light.


Psalm 49:
y lips will speak words of wisdom, my heart is full of insight. I will turn my mind to a parable…
Psalm Prayer for Psalm 49 Tuesday Evening Prayer Week II:
Make our mouths speak your wisdom, Lord Jesus…


Psalm 86:
urn your ear, O Lord, and give answer for I am poor and needy…Show
me, Lord, your way so that I may walk in your truth.




Psalm Prayer for Psalm 142 Sunday Evening Prayer II, Week 4
ord God, you are the eternal light which illumines the hearts of good people.


Isaiah 2:2-5…
ome let us climb the Lord's mountain, to the house of the God of Jacob, that he may instruct us in his ways and we may walk in his paths. For from Zion shall go forth instruction and the word of the Lord from Jerusalem.



2 Peter 1:19-21
en impelled by the Holy Spirit have spoken under God's influence.


Hymn Tuesday Week II Evening prayer: Day is Done includes the words
ou are with us ever lending new strength to sight.


Hymn Friday, Morning Prayer Week II
peak to the soul of all the human race…Defeat out Babel with your Pentecost.


Antiphon Saturday Morning Prayer, Week II
et us listen to the voice of God…
Saturday Morning Prayer Week II Canticle Antiphon:
Lord, guide our feet into the way of peace.


Hymn Friday Week III Morning Prayer:
s we worship grant us vision, till your love's revealing light, till the height and depth and greatness, dawns upon our human sight…stirring us to faithful service, your abundant life to share.





Common of Holy Men, Morning Prayer Responsory:
n the depth of his heart, the law of God is his guide…



Prayer, Office of Readings, Saturday, Tenth Week in Ordinary Time:
od of wisdom and love, source of all good, send your Spirit to teach us our truth and guide our actions…



St. Augustine from Office of Readings June 26:
f I lack either the time or ability to study the implications of so profound a mystery, he who speaks within you even when I am not here will teach you better.

Some other reflections on the nature of these locutions:
When we read in Scripture in Acts about the gifts of the Holy Spirit, of which teaching is one, we may assume this means only teachings arrived at in the usual way by analysis of Scripture and Tradition, but the context could also suggest that these teachings could have been more infused knowledge. A Methodist Scripture scholar in my Christian Writing Group, Dr. Pat Looper, pointed out that her research shows that each of the prophets inthe Old Testament is relating what God wants us to hear but in their own individual voice.

| | |
| --- | --- |
| | Here is a delightful collection of stories by Dr. Looper |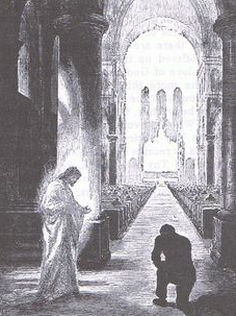 June 6, 2008 6 AM
Receptivity

(Note from Ronda: some of this is directed to me, personally, but the message fits many others, so I am including it.)

Holy Spirit:

There is so much We wish to show you each moment. Right now you hear the birds chirping outside the window and each picture on your wall glows with the meanings theyhave conveyed to you – some for 45 years. Don't you see that these unexpected post-60th birthday years are expanding your tight little soul? We understand how hard it is to release into a more contemplative way of life for those who have been so active. So we offer you less and more busy times; we let you see the contrast, each mode with its pluses and minuses. The goal, always, that all may be received and given in peace and love. Look forward each day with joy and hope to the Mass and your quiet prayer time, for this is where you, in a focused way, let Us "melt and mold you, then fill you and use you," as your song goes. It is your receiving time. Humbly offer to Us those snarled up moments where you don't see your way forward. Wool is still useful after it is unravelled of knots. Bring those knots to Us in trust.
"For those who love God all things work for the good." (Romans 8;28)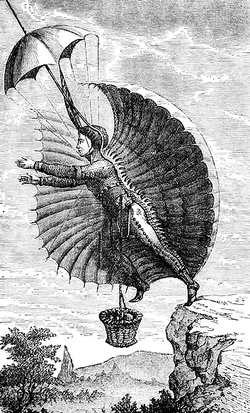 June 7, 2008
Surrender

Holy Spirit:

Everything. Yes, surrender everything to Us, because We are your real future. Do you see how your cats, even though they want to go out the door to a wider world, wait cautiously just outside the open door to check things out. Much more so do you look upward to heaven but then cringe backward shading your eyes from the sun. Surrender seems supine, but is really a courageous leap into the better but less known. You could practice surrendering each day, not just as a set prayer you could do making the motions of surrender but not the act of surrender. Instead make a real act of surrender many times a day. Ask your angel to help you. Think of it as a dancer's leap. You stay in the air longer and longer and one day you don't come down. That is the end and the beginning.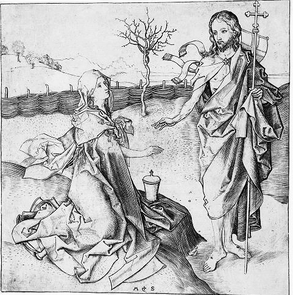 June 9, 2008
Surviving

Holy Spirit:

You are torn between the instinct of survival and the desire to leave this world. As Mary Magdalene clung to the feet of Jesus after the resurrection and He said "Do not touch me," she would have wanted to be raised in the Ascension clinging to His feet. But Peter tried to flee from martyrdom and Jesus had to ask Him "Quo vadis?" When it is time for you to leave the earth We will do it in you. Until then We let the survival instinct push you through the obstacles in life that otherwise might daunt you. Each morning is a sort of resurrection from the nightly death of your powers. Part of surrender is accepting this rhythm in your body/soul humanness. "Behold the handmaid of the Lord." That prayer of Mary is so perfect. See how she is clinging onto the Angel of the Annunciation, to Me, the Holy Spirit, who will conceive in her, and by pledging the future in her surrender, clinging to the Jesus, conceived in her, who she will serve. So must you in the morning self-offering bind heaven and earth by choosing to survive not for earthly goals only, but surviving to do God's will "on earth as it is in heaven." (Matthew 6:10) Are you seeing how the themes of each of these messages are joined? And, yes, as you suspect, they are linked to themes in each day's liturgical readings.
Courage!