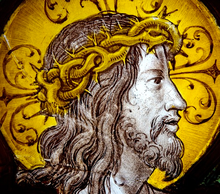 On the very different theme from the last blogs,
I had such a beautiful experience.
I was at, off all places, Starbucks, where some students of mine like to take me to talk "off the record." I was carefully watching an older student who is extremely spiritual. Looking at his eyes which were focused not on me but on another person,




I had this mystical sense that we were somehow in his heart; not just metaphorically, but in some more biological sense.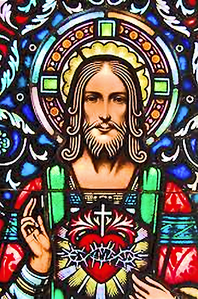 In a rush of metaphors I saw that when someone takes us into his or her heart, then what they tell us of truth has readier access past our usual defenses. And that this is why in the Legion of Mary groups that go door to door they say first make friends if you can before trying to refute their erroneous ideas about our Church.

It came out as this prose-poem: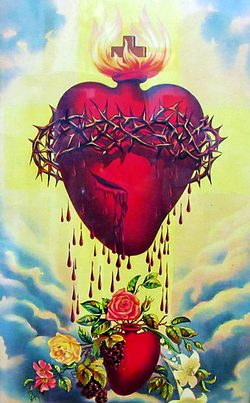 "Hide me in Your Heart"

"Make me an instrument of Your love…"

From mantra-like repetition

These phrases can seem no more than a tranquilizer.

Until suddenly You, our Jesus

seize and throw us into Your heart

then, the abandoned,

drawn to our small hearts,

are led into Your heart…

finally safe and sound.


Hope in the Darkness: From Hell's Gate to Heavens Door
is a remarkable book you will want to read and give to others. It is written by Thomas R. Eades, III a man who used to be part of a Christian Writing group that such notables belonged to as your web-master Jim Ridley, my fellow writer Al Hughes, Dr. Michael Meaney and others when were together at Our Lady of Corpus Christi in Texas.
Tom was a big time bad-guy into every sin you can imagine, but prayed for incessantly by holy family members. They brought him to the apparition site at Conyers, GA. where, suddenly the whole world went grey and allegedly Mary's voice told him to convert immediately or he was going to hell. He did convert that went on to minister to street people, gang people, and even to Russians in Siberia.
You will love this story. Go to Google
www.hopeinthedarkness.org
to see how to order it.


I was feeling very, very anxious about my daughter, Carla's medical condition. You have been praying for healing of her T-cell cancer, now in remission, but leaving her with other just as bad problems! Here is what I wrote in my journal:



Ronda: Tell me more about my anxiety, My Jesus?

Jesus: In your language it is the shadow side of maternal instinct to be anxious for your children. Would you rather not have had those incredible children and not have anxiety? But still I want you to keep enfolding them in My heart. It wouldn't be bad at all to right now spend the rest of your time with Me in quiet prayer, enfolding each one in My heart. "When you've been there 10,000 years, bright shining in the sun" will you regret the pangs of empathy for them?" I am using this empathetic pain to open your heart to be more like Mine.