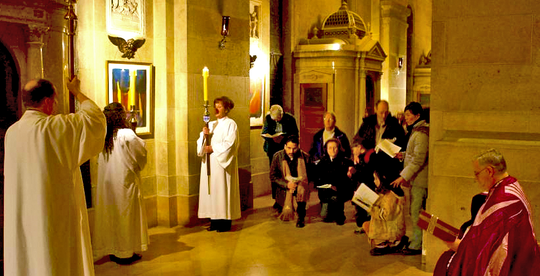 From a letter to a lapsed Catholic agnostic: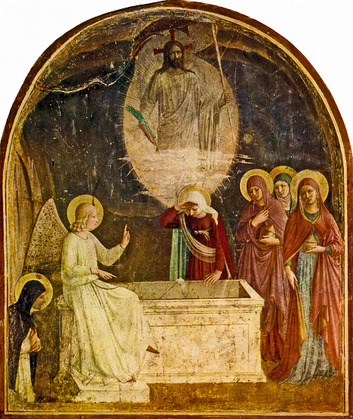 To which the agonized sceptic might reply: If your f_____ing God was real he wouldn't let all this pain go on and on, century after century.

A sage once said: On a scale, the only thing that could outweigh the sufferings in the world would be the crucifixion, resurrection and eternal life.

---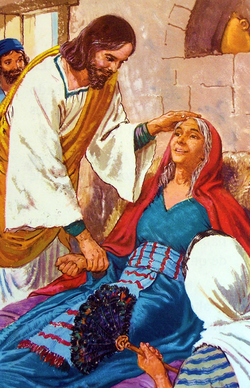 The report isn't back yet on what stage my daughter's lymphoma is, but I talked to her on the phone and she made this amazing statement:

Jesus is with me sharing my pain.


I asked: Do you feel His presence or also see Him?

She replied: Both. I see his face in the window and I see him next to me and also feel him. And I feel all this love coming toward me from everyone around and of all those praying for me.

I said: That, in itself, is a miracle.

She replied: Everything is a miracle.

---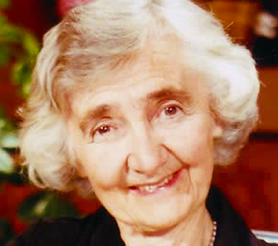 Alice Von Hildebrand is my oldest friend in the world. She played a large role in my conversion when I was 21 years old. Her husband, Dietrich Von Hildebrand, was my intellectual mentor, all of whose philosophy courses I took at Fordham University.
Most of you are familiar with her from her wonderful appearances on EWTN. She is also known for wonderful books, many about the Catholic philosophy of woman. Now that she is over 90, I was not expecting any more books to come forth. But she just gave me her latest. It is a compilation of articles written recently. The major attraction of The Dark Night of the Body is her response to certain errors she has found in the writings and talks of Christopher West. Not denying West's good motives for his work, she pinpoints, for particular criticism, a lack of understanding of the reverence due to the sexual sphere, created to be experienced in a loving marriage. Especially effective is the way she critiques West's analysis of the so-called puritanism and dualism of Catholics in the past. She writes that in an age where pornography has captivated 60% of males, puritanism is surely not our main problem.
Written with wit and wisdom, I highly recommend this book to readers of our web with the caveat that I do not agree with one of the articles where she criticizes certain ideas of some Thomists without doing justice to all the greatness in that school of philosophy.
The Dark Night of the Body: Why Reverence comes first in Intimate Relations by Alice Von Hildebrand (Fort Collins, CO 80522, Roman Catholic Books)
BOOKSforCATHOLICS.com. $14.50