I was talking to an elderly priest with many painful chronic physical problems. He was recently in a re-hab for a few months. In his bed, he didn't wear his clerical collar. When he was leaving to go home one of the nurses found out he was a priest. She told him that in her Church there is lots of anti-Catholicism, and that she bought into it. But now, finding out that he was a priest she was going to tell them how without most people knowing he was a priest, patients who were normally very difficult and even nasty to the staff because of their pain, stopped doing that whenever he came into the common rooms!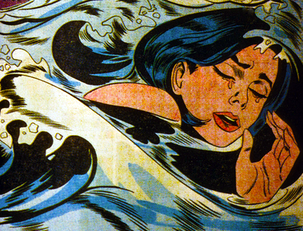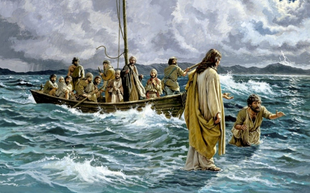 A teaching I like: Instead of drowning in self-pity, we should view problems as challenges. Take the word problem out of your lingo. Sounds good to me. What is your challenge today, friend?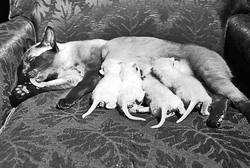 From family holidays back to the seminary: Even though I am a 77 year old grandma and my adult daughters are in their early 50's, leaving them I felt like a mother cat with kittens taken away when she still has milk in her tits!

I also thought often of a part of The Lord of the Rings where Lothlorien is visited. It is a place where the elderly go into boats and slowly sail away into the horizon. Psychologically, I think that many of us oldies do feel as if we are casting off from the world.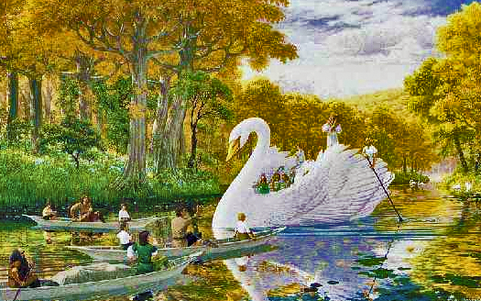 You know that I am a Widow Dedicated to the Lord. That involves making a promise not to re-marry but to be the bride of Christ, but without a vow in a community of Sisters. Sometimes widows who have read my books about widows or seen me talk about this on EWTN write me. One told me of her description of her Dedication that she put on her blog. With permission I am putting it here:

One Love: the diamond gift of chastity
By Shawn Chapman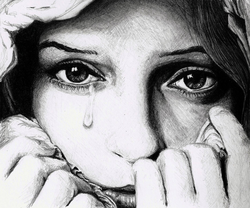 I don't think of myself as a single person, really. Being a widow is different. I am someone who lived and fulfilled marriage vows. However, I am alone. Then again, I am forever changed by marriage, in all the best ways, and I feel its beautiful seal on my soul.
After the death of my first husband, Blaze, in a car accident at the age of twenty-eight, I didn't understand what my life was- I lost that much of myself. I slept fitfully with the light on for years.
It felt imperative to me to understand my vocation. I was still a mother. I still loved my husband. Just because he was dead, I did not stop feeling like his wife. I didn't even consider dating.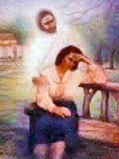 Over the years my ideas about celibacy evolved as I moved from the chastity of a wife to the chastity of a widow. I was surprised to realize that I felt an expansiveness of love, of my womanhood, of my motherhood, as I developed in this new life I did not ask for, but slowly embraced. When I turned the light off at night, I felt enveloped in love and peace. "Through the silent watches of the night, bless the Lord." (Ps. 134:2b)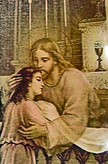 I wondered, during the quiet mutations happening in my soul, if this was how priests and religious felt- like they were half in love with everyone, like their hearts were available to people, and to God in a special way.
We could think of a celibate person not as "asexual," but, as a sexual being, who is celibate in expression.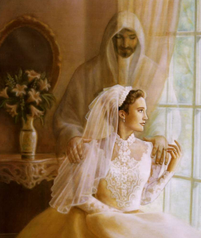 I have come to recognize sexuality as a spiritual energy, so to speak. It is like a power current and a connection, body and soul, to and through God. This was so when I was with each of my husbands, and it is so now. It is just directed differently. The proper direction of the spiritual energy of sexuality is what chastity is.

My reasons for remaining celibate were changed over the years. I still loved my husband as much as I ever did, and he was part of me. The change was that I felt married to Jesus.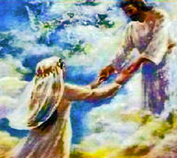 I was so perfectly at peace with this idea, that God is the husband of the widow and the father of the orphan, that it was a very difficult adjustment for me when I felt I was being asked to consider loving Bob, ten years after Blaze's death.
It took a lot of prayer, a few "burning bushes," and a couple of little miracles to help me see that loving Bob was now my way. I came to understand that Christ and I were going to love Bob together. Slowly this began to make sense, and I was able to let that love happen.
I was very, very happy as Bob's wife. I was more happy and unified with him than I can say. Truly, we formed Christ in one another and experienced Him living in our relationship. In an ineffable way, though changed, it seems to me that we still experience that.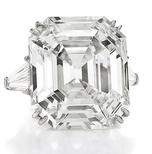 Like a diamond that stays the same through its various circumstances, chastity is given to me again in a different setting, with a new cut. I didn't think this would happen again, being widowed a second time. But I cherish this beautiful gift, this diamond of chastity, like a spiritual engagement ring for a new life, in a new way, with Christ. It is powerful and affirming.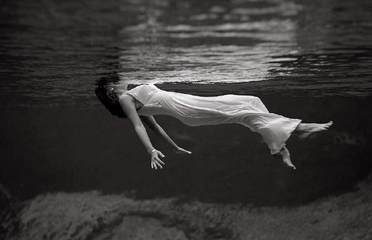 Widowhood is to live with a bottomless loss. But it is also a very special kind of love, and celibate chastity can be one of its expressions. It is less an expression of emptiness, in time, than a different kind of wholeness.
I heard that a wife said to her dying husband, "I love you so much, what will I do without you?" He said, "Take the love you have for me and spread it around.". I think I have started to do this again now, and I recognize it as a sign of life.
As a daughter of the Church, I have the richness of Carmelite spirituality to draw on, and other Catholic spiritual traditions, too, that speak of the soul as a bride of God. Ronda Chervin, who has written about the spirituality of widowhood, calls this, "Jesus [as] the second Bridegroom." * (In my case this would be "third Bridegroom," of course.)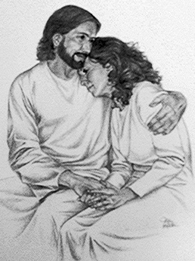 This understanding of my present form of chastity is profoundly healing for me. I feel filled, enclosed, and loved, carried and protected every day, in spite of my still very present loss. Celibate chastity is a positive, liberating presence in me, peaceful and meaningful.
To me, the virtue of chastity is a true One Love that puts all other loves in their proper perspectives, making them even more vivid. It's a bright jewel given to my soul. The more I learn about it, the more I am dazzled.


"From His fullness, we have all received, grace flowing upon grace." John 1:16


Here is more from the "words in the heart" allegedly from the Holy Spirit to me in the year 2008, entitled God Alone! If this is the first blog you are reading, go back to the blog of 12/18/14 to see my explanation of these seeming locutions.

May 19, 2008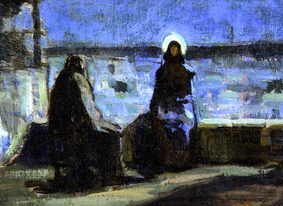 Expectations
Holy Spirit:
Go back to the teaching on expectations in previous messages of others you have read. You think "if only one person, plant seeds, etc." is a cliché bromide. This is because your culture is dominated by statistics and cynicism. This is not a PR campaign. It is a transition for hearts. Have you not been changed? Was it so easy for you to become more loving that you want to doubt that the Source is directly working on your transition?

"Love is patient, love is kind…" You are all too inclined to impatient harshness.

Yesterday you had a day of grey fear of the void. You became anxious. We told you
that it was okay and to move slowly into what would be sent to you to fill your time.

You are in training.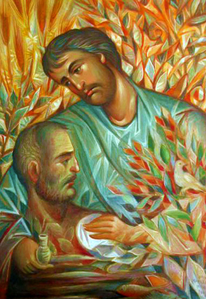 May 22, 2008
Our Church
Holy Spirit:
Those working to heal divisions in the Church sometimes want to minimize the splits so they can have hope. We want, through love, to open each side to the truths which will enable each of you to let go of attachments to errors and half truths.

The truths that set you free are known to you already, but are veiled, not only by false philosophies, but also by lack of deep spirituality. Notice that in the midst of all the ecumenical and interfaith dialogues, John Paul II called leaders together in Assisi for a retreat.

If you are called to help heal divisions, you must become closer to those around you. Before, you would feel too angry with them to want to get to know them better.

(Note from Ronda: a reader wondered if this locution could be seeming to say the errors that divide don't matter. I replied that I thought it meant that experts should work on those thorny issues in ecumenical dialogue but that some of us, I included, would be better off trying simple love and prayer.)