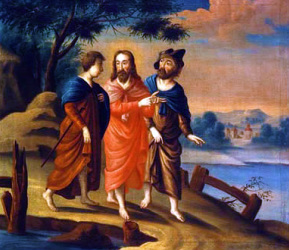 July 28, 2008
(This locution followed a conversation with someone involved in a religious community of women with different emphases than my Dedicated Widows of the Holy Family.)

Following Jesus
Holy Spirit: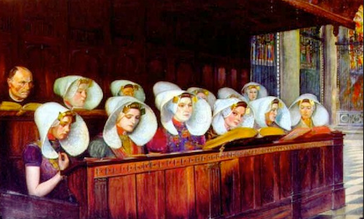 There is strength in common rules and practice but what is maybe more needed in your times now is a way of the heart in response to the reality of Jesus. Your Jesus wants to permeate the world with faith, hope and love. Different types of community can grow around this experience. You can learn from what you try. Do you see the wisdom of the Church in looking not for rules and plans but rather for signs of good Christian living together in one form or another? Don't be afraid to make mistakes. When you encounter those with inspired plans look not so much at the plan; that can be nothing but a fantasy. Look instead as the hearts of those involved and cherish the fruits of their works of love.

Let Us show you what We want of you in relationship to the ways of life you encounter: sometimes affirmation, sometimes that you are there to make suggestions; sometimes joining in. You cannot know which response is right in advance. Sense Our guidance in the encounter.