I was writing to a friend about fear of loneliness. She has been a widow for more than 40 years! She replied with this sublime advice: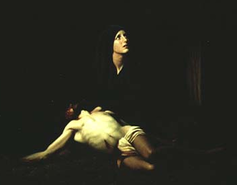 That went on for quite a while, and then one fine day, opening the Gospel of St. John I found the precious words; 'I am all alone, and yet I am never alone because I do my father's will'. That was for me a 'light'. When I feel 'alone' I immediately double check whether I am doing His Will. Whether or not I FEEL his presence is not longer essential; He is there but as the Little St. Therese put it; He is sleeping in the boat, and I should let him sleep peacefully."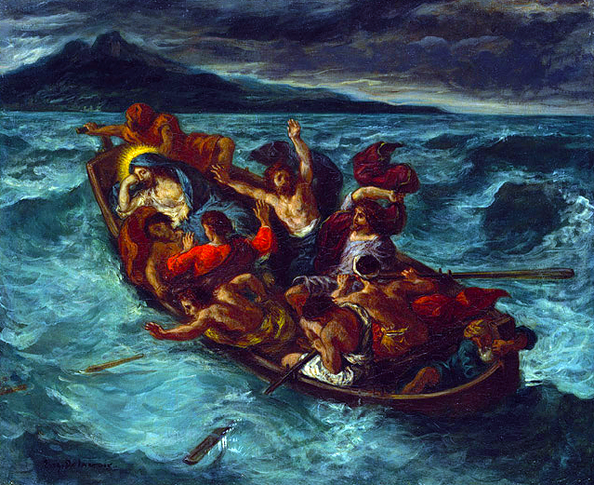 ---



At a homily today, the priest referred to The Unholy Trinity:
Me, Myself, and I.
---
My adult children have asked me and my twin-sister, both almost 77, to give them instructions about our wishes, in case we become demented:
I wrote these words about my funeral. The first part seemed truly from the Holy Spirit, but the second part seems like a gift from some comic spirit that I wrote, perhaps, with the unconscious wish to lighten things up:"In the eulogy I wish Diana, one of my daughters, to convey that my only wish is that everyone, especially in the family, would forgive me for all ways I have hurt them. But they don't have to give a list from the pulpit. They can wait for the reception."

And here is the even more witty reply to the last two sentences from Jim Ridley, the web-master and president of goodbooksmedia:

Of bloopers and bummers of mom be mum.
Tally them not nor number their sum.
Blurt no odium
From the podium.
What a sly and shrewd motherly stratagum:
Postponing all verbal conniption
'Til the post-funerial reception,
Where most probably none will be blabbed
In a vocal locale where there's grub to be grabbed.
No gabbing maw's flaws
While they're stuffing their maws.
The ones with a grudge'll
Be gagged and turn cordial.
Chewing the cud'll
Trump wielding the cudgel.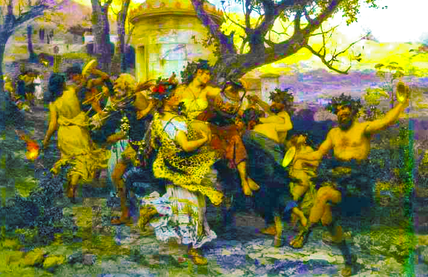 ---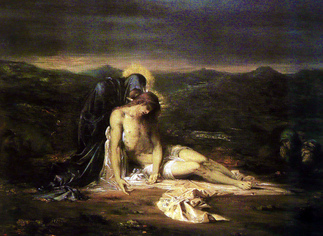 I wrote on the blog about how one of the Vietnamese sisters who studies here was run over by a jeep with a snow plow in the front in the dark and how our Rector and others immediately ministered in love to him as he became hysterical that he had hit the sister in the way he, himself, had been hit 2 years before.
As a result he has been coming to pray for the sister, who is in a coma, but responding better and better in the ICU. One of our seminarians, Larry Lynn, is ministering to him every day around noon, so just as I walked out of the cafeteria he had just arrived at the entrance to the chapel and Larry called me up. This man, Reed Jaffe, was brought up Jewish but drifted away, however, now in his desperation he started praying old Jewish healing prayers for Sister. He's a hippie biker, 50 years old, was disabled and now runs a shop that sells bikes.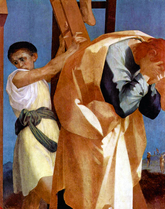 So, because of my Jewish background and kind of charismatic ways, I could just grab his hands and pray with him and tell him how Jesus helped me through the worst moment of my life, Charlie's suicide, and so on. It was a wonderful hour.

What a Pope Francis, outside the box, ministry moment! Deo Gratias. Please pray for him and for the Sister.