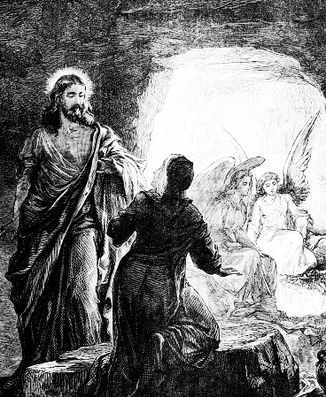 July 24, 2008
"Everything Passes."
Holy Spirit:
(This locution makes constant reference to the poem of St. Teresa which is the frontispiece of this series: "May nothing disturb you. May nothing astonish you. Everything passes. God does not go away. Patience can attain anything. He who has God within, does not lack anything. God alone is sufficient.")
You think you have let go of everything but "God alone" but at the threat of any change for the worst you become frantic "troubled and astonished," You want to cling to what you know. When it eludes your grasp you have a choice: despair or trust.
We allow that pain of real or seeming loss to help you to replace earthly possessions with spiritual possessions. "God is enough" because the source and depth of everything is in God.
Do you see how it is all in the Gospels? Mary Magdalene wants to hold onto the resurrected Christ but he tells her "do not cling to me, I have not yet ascended to the Father." (John 20:17) He tells the disciples they cannot cling to Him, but He will not leave them orphans. They must be open to the Jesus they will find through Me, the Holy Spirit.
At the fear of loss you beg Us for help. You may feel ashamed to be so needy; to want so desperately to possess. We tell you to look upward where your treasure is ascending. We promise that if you "seek first the kingdom of heaven, all things will be added unto you." (Matthew 6:33)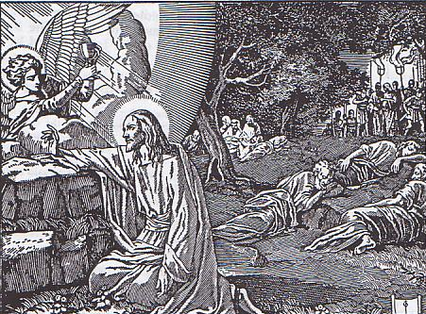 July 25, 2008
"Thy Will be Done!"
Holy Spirit:

Your underlying motive for doing what is good can sometimes be to please others. Their pleasure in you makes you feel secure, that you won't lose them.
It doesn't work. Why not? You are not a clone or a slave. There are limits on how well you can meet every need and desire of another human. On the positive side, your own personhood seeks freedom to develop independently. Another person can reject you whenever you act not as a clone or as a slave. Then you feel devastated, cast out of relationship into a void.
When you say the Lord's prayer: "Thy will be done," and mean it, you break-through the dismal cycle of dependence on human affirmation. You seek a higher motive for your acts.
Jesus certainly didn't please the powers of His time! In His human nature He had to be willing to accept the total rejection of most men to fulfill the will of His Father in heaven. It is because He knew Him so intimately as His Father that He could accept being crucified by men.
Do you see how the phrase in the prayer "Thy will be done" comes as a result of the first line "Our Father." It is not a formula. It's a reality. Through sacraments and prayer you become truly one with the Father. Then you have the strength to act out of the knowledge of being totally loved. More and more you are doing the will of the Father. You don't have to look around all the time to see if you are pleasing the people around you.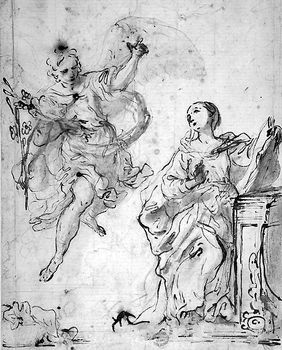 The first step may be understanding this truth. That can happen in an instant. Only gradually, however, can We heal your hearts of the wounds of failed attempts at trying to find security in human love.
As this process continues, look at every choice you make and ask Us to help you answer questions such as these:
- Is this act good in itself?
- Am I doing it primarily because of its goodness (Thy will) or only to please a human? (How do you know? There are different ways but one way to see is whether if human approval is lessened or removed you still want to do it.)
Then ask Us to give you wisdom and prudence and fortitude to carry out Our will. Accept that when you throw yourself whole-heartedly into what you think is God's will you may be rejected or the work may be stopped by opponents or just circumstances.

(Today the conflict with the close friend was resolved with mutual forgiveness. Thanks be to Jesus, Mary, Joseph, God the Father, the Holy Spirit and our angels. But I still felt kind of shattered and exhausted by it. This locution seemed as if the Holy Spirit was trying to bring truth out of it.)