July 22, 2008
Impasse
Holy Spirit:
The natural way in battle is fight or flight. It is perilous to transport that pattern into spiritual warfare. You are to "fight the good fight" (1 Timothy 6:12) and sometimes flee shaking the dust off your feet. But these responses to evils must be taken up first into your more basic goal of following the way of Jesus. That way has love at its center: not revenge or earthly survival.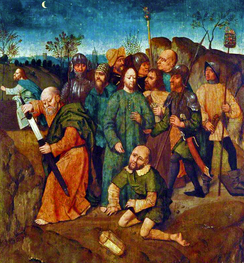 The night before the crucifixion Peter tried to draw his sword to defend Jesus. Jesus said no. Then Peter fled. John and Mary and Mary Magdalene and others chose neither fight nor flight but to stand under the cross.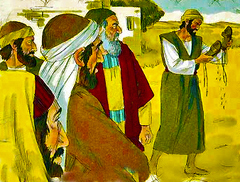 Situations arise where you are brought to a standstill. You are at an impasse where the desire to fight or flee are in such conflict that you don't know which to choose. Do not act out of rage or fear. Cry out to Us so we can show you if there is another way that is better. Listen to the advice of holy friends. Then commend yourself to Us and act with confidence that we will bring good out of your decision.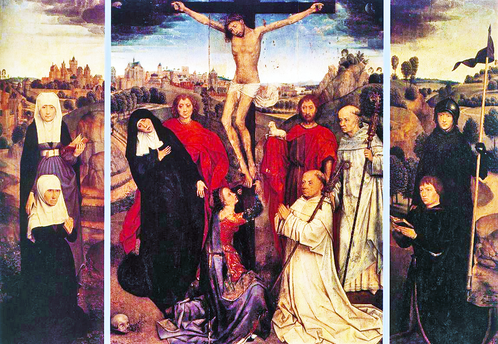 July 23, 2008
Standing Your Ground Under the Cross
Holy Spirit:
When in a conflict between two goods, you would like Our guidance to be a
simple affirmation of your own greatest leaning. (I think the Holy Spirit wanted me to relate what follows to choices in my mind of fight or flight in a particular conflict situation).
Often you see the choice as between two extremes such as fight or flight. You add up the fantasized satisfactions of either course. You might not even think of trying instead for the cross of love and trusting that We will bring good out of the pain for all concerned.
Jesus said "keep them in the world, but not of the world." (John 17:15) To be kept "in the world" is a counter to the desire to flee from conflict. To be kept from being "of the world" is a counter to fighting as in pitting your natural strength against that of others.
When you come to Us for guidance, then, try not to be self-protective but to be wide open for the way of love. In conflict, standing your ground under the cross might be avoiding hasty judgment in favor of deep listening.