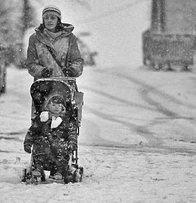 A student in my philosophy of love class described walking to Mass, a mile away, with a toddler through the snow, while 8 months pregnant just for the joy of being at Mass

I listened once more to the old disc of JPII singing hymns in many languages: it's called Abba Pater. If you never listened I bet it's on you-tube.

I met a retired violinist and violin teacher over lunch. In his family they all pray grace by singing the old hymn: "Dona nobis pacem." What a sweet way to pray!

The same man is a great fan of Cardinal Newman. He reads books of Newman quotes. He said his favorite was: "You are never less alone than when you are alone!"