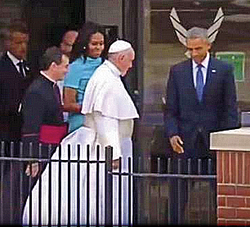 Pope Francis said and did so many good things
on his visit to our benighted country...


but how I wish that when Pope Francis praised Martin Luther King, Jr., he would also have praised heroines like Joan Andrews of Operation Rescue!
How I wish he would have visited a Planned Parenthood with 1,000 praying Christians, at a time when it closed for the day so as not to shame the women going in with 1,000 praying Catholics.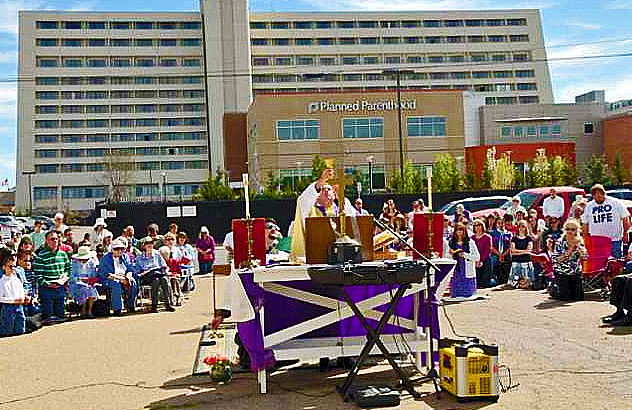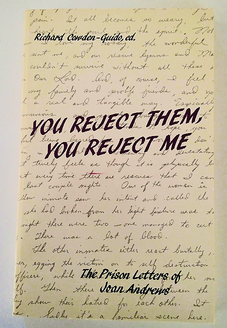 In 1988 I was reading the prison letters of Joan Andrews, a young woman who had entered a Pensacola abortion chamber and disconnected it. For this direct act of protest, Joan Andrews was imprisoned in a Florida jail. She was given five years, solitary confinement. Her prison became the source of an impassioned plea for the pro-life movement to "put its money where its mouth was". If we believed that little babies were dying, then we should act like it. She, along with Joe Scheidler of the Pro-Life Action League of Chicago, John Cavanaugh O'Keefe of Maryland, Judie Brown of American Life League, and several others, began to argue the case for direct action at the abortion mills. This direct action was to be non-violent "sit-ins"that would halt the killing for a day, flood the courts with grandmothers, and put pressure upon the conscience of the nation.
Joan Andrews' action alerted me first that something was terribly wrong. She was the one who said in a soft, gentle way, that when the Roe v. Wade decision was affirmed January 22, 1973, she waited for the Church and her leaders to take to the street. They didn't -- and she was thunderstruck.
So Joan took to herself the incredibly heroic task of awakening the conscience of the Church. She identified with the unborn child in all his helpless, defenceless state. She went to the abortion chamber and attempted to stop the killing by standing between the assassin (the doctor) and the woman. This effort merited for her an unheard of penalty of five years in solitary confinement.
But she wrote those prison letters which were collected and eventually published by Ignatius Press.
Her witness inspired me and others to undertake the largest act of civil disobedience in American history in what became known as Operation Rescue.