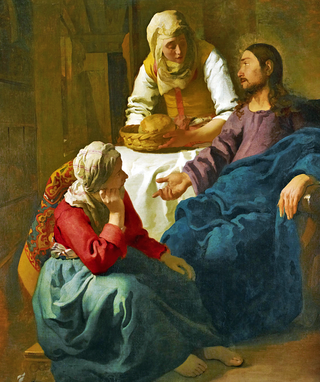 Those of you readers of this blog who know me well are aware of the fact that sometimes in the past I have gotten interior locutions – allegedly from Jesus, or Mary, or the Holy Spirit…It is right to always say "alleged" because otherwise if we are convinced that every inner experience is valid without corroboration of a spiritual director, the devil can tell us anything and we will believe it! Psychologists of religion usually say that we cannot have a direct proof that such experiences are from God. For Catholics anything that contradicts magisterially proclaimed truths of the faith we know comes either from us or the devil. But with anything that passes that test, it can still come from our unconscious minds. The best test for such as these is the fruits. So I like to pass on any such locutions that come to me if I find that they are more beautiful than anything I could write, and that they bring peace.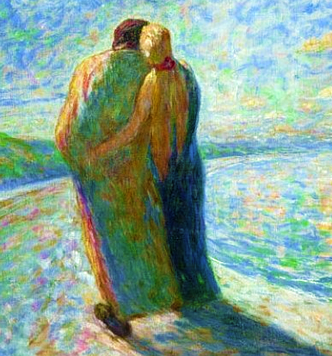 Such a one is this that came to me today in prayer, allegedly from Jesus:
"To be My bride (as a Dedicated Widow, I am a bride of Christ – see
www.rondachervin.com
Options for Widows) is to be like Me both as I was on earth and now as I am in heaven. So, in your soul there must be the partaking of the pain in the hearts of all those you meet; sometimes hidden pain and, at the same time, feelings of the joy you will one day have in heaven. Do you understand? That this pain and joy fluctuates in you moment by moment is part of the cross of being not only active in good works but also contemplative. I could take away the pain part, but then you would be less like Me, and ultimately much less the holy self you can become with My love expanding your heart even more. Peace is not the absence of pain as you wish it would be. Because you have such conflicts with others in your life, you want to avoid partaking of the many layers of pain in their hearts and souls, but you cannot become closer to them without such participation."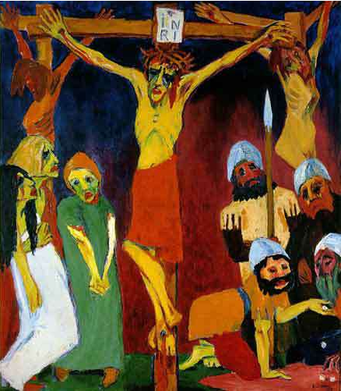 I came upon some interesting ideas about poetry in a book written many years ago about Gestalt Therapy by Perls, Hefferline, and Goodman.

"Poetry is an antidote the obsessive verbalizing or too much abstraction…Speech is good contact when it draws energy from and makes a structure of the three grammatical persons, I, Thou, and It; the speaker, the one spoken to, and the matter spoken about; when there is a need – to communicate – something."

"A poem is a special case of good speech. In a poem, as with other good speech, the three persons, the content, the attitude and character, and rhythm mutually express one another, and this makes the structural unity of the poem. For example, character is largely choice of vocabulary and syntax, but these rise and fall with the subject and are rhythmically distorted from the expected by feeling; … the rhythm gathers climactic urgency, the attitude becomes more direct, and the proposition is proved…the speaking activity of the poet is, as the philosophers say, "and end in itself; that is, just by the behavior of the overt speech, just by handling the medium, he solves his problem. Unlike ordinary good speech, the activity is not instrumental in a further social situation, as to persuade the listener, to entertain hi, to inform of something, in order to manipulate him for the solution of the problem…

"The poet is concentrating on some unfinished subvocal speech and its subsequent thoughts, by freely playing with his present words he at last finishes an unfinished verbal scene, he in fact utters the complaint, the denunciation, the declaration of love draw on the underlying organic need and he finds the , the self-reproach, that he should have uttered; now at last he freely draws on the underlying organic need and he finds the words….His Thou, his audience, is not some visible person nor the general public, but an 'ideal audience'.

"At the same time as the overt words are forming, the poet can maintain the silent awareness of image, feeling, memory, etc. and also the pure attitudes of social communication, clarity and verbal responsibility. Thus instead of being verbal stereotypes, the words are plastically destroyed and combined toward a moral vital figure. Poetry is therefore the exact contrary of neurotic verbalizing, for it is a form of concentration…

"Verbalizing easily serves as a substitute for life; it is a ready means by which an alien personality can live instead of oneself. The only inconvenience is that the verbalized meal, encounter, etc., does not give nourishment… pleasure, etc.) …reminiscing and planning is not really memory or anticipation at all, which are forms of the imagination, but it is something that one's concept of oneself is telling to oneself…people talk often just to save face and avoid the anxiety and embarrassment of silence, revelation, or self-assertion…verbalizing protects one's isolation from both the environment and the organism.

The tone of such verbalizing is monotonous. In poetic speech, on the other hand, the rhythm is given by pulses of breathing (verses) by the gaits of locomotion and dance (meteres), by syllogism, antithesis, or other beats of thought (stanzas and paragraphs), and by the intensification of feeling (climax), then diminishing into silence….the poet attends to the subvocal murmurs and whispers, he makes them audible."

Writes Carla, my poet daughter, who I sent this to: "It is interesting, yet like you, I'm not altogether sure it holds up – there is something almost magically subconscious about a poem that tends to defeat interpretation. You're not like Ariadne carefully releasing a strand of thread to save yourself, I guess – more like throwing up 100s of balls and following however many you can until you reach some kind of join and couldn't find your way back even yourself…"