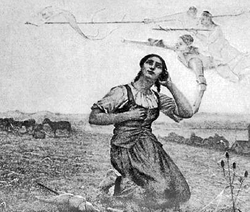 Since Jim Ridley, the web-master of goodbooksmedia blogs thought the
alleged locution I put up a while back
sounded authentic and inspiring, I am
putting up another: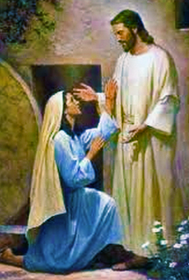 Ronda: "The stress of waiting to see what will be happening to Carla is so great now. Help!"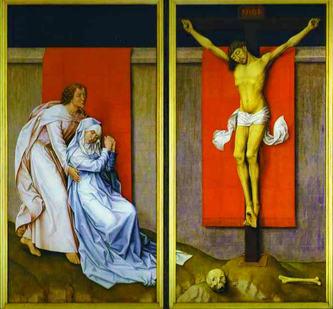 Jesus: "Because the physical cross is to you mostly an artistic sight rendered by the Great Masters, you don't live with that kind of physical agony in front of you as did the disciples, who saw men on crucifixes often right on the roadside. So, imagine now the stress they felt thinking that I, their leader, and the purpose of their lives would one day be suffering like that. Give to me that pain in your heart for Carla and Diana, in a different way and you will be able to stay close to them in your maternal love instead of trying to distract yourself from the pain for that makes you more distant instead of closer."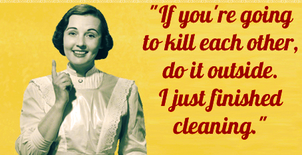 An observation about hatred of in-laws:
The wife or husband's bad traits the mother-in-law or father-in-law often also has. For example the wife is compulsively clean and drives the rest of the family nuts. The mother-in-law has the same trait, but she doesn't have the compensatory positive traits the wife has such as loving warmth. So the dislikes the mother-in-law even though he puts up with those same traits in his wife. "If the shoe fits…"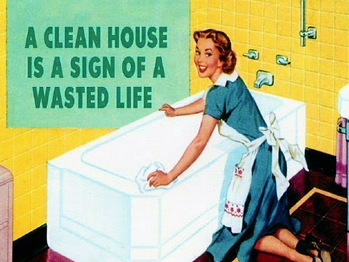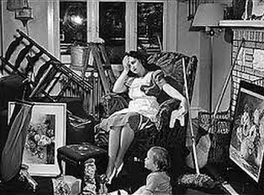 Shrewdness of the voices of demons: thinking of those who have too much stuff in their houses, I thought it was the Holy Spirit who chided me: which is worse to have too much stuff in the house, or to have an ego as big as a house? But then I realized that this is such a false alternative: why not have simplicity of life and an ego as big as a mouse!

More about difficulties in the wider family: If there are conflicts about values, we like to think "I will just have a good conversation with this person and set them straight." So we rehearse in our heads how we will lead up to the discussion. What we don't realize is that when there are deep-seated disagreements, just the fact that I start the conversation with something like "You know I bet if we talk this over we can come to greater agreement" rubs the other the wrong way. He will think – "I hate the way Ronda grabs me in social situations with her agenda!"

Someone was ranting about how absurd it is that any Catholic would like Obama given his anti-life record. My explanation of this contradiction is that social justice Catholics, whose families have always voted Democratic, just think that the reason for abortion is the poverty of the women, so improving justice for the poor takes care of most abortions. Meanwhile they stereotype Republicans as being rich guys who don't care about the poor women, only about babies since they know nothing about all our pro-life outreach to the women. Even though such Catholics are wrong, we need to understand how they think to reach out to them better.