I am learning from the Vietnamese Sisters I am teaching this summer. In Vietnam when a man speaks to someone else about his wife or a wife speaks to someone else about her husband they say not "my wife" or "my husband" but "my home." ! Isn't that sweet! If you are married, try it on your spouse!

---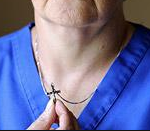 My daughter, Carla, the one fighting lymphoma, once said that I, her mother, wear her like a cross around my neck, but now in this crisis, she writes: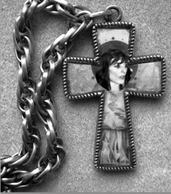 If I am then these outspread arms
That hang on chains here on my mother's chest
Then let the joints find oil and let the limbs
Have patience, wait for God to do the rest.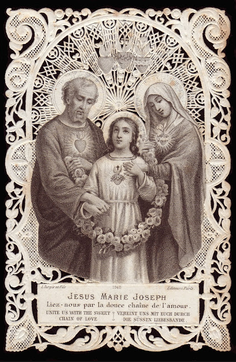 I wonder if we sometimes box Jesus, Mary, and Joseph into their holy card images, and don't think that they are also involved in beauty that came after the year 100 AD. For example, maybe they also love when a composer writes an incredibly beautiful piece that bring joy and soaring to us. Maybe they also love the Beethoven Sonata Pathetique that I hear in my head all the time now since my grandson is practicing it.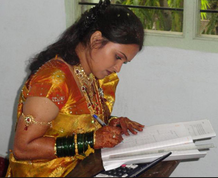 A Distance Learning student with quite a work-ethic: one of my students with work due this Sunday night wrote me that she is doing 2 weeks of work ahead so as not to fall behind because of her wedding day this weekend!!!!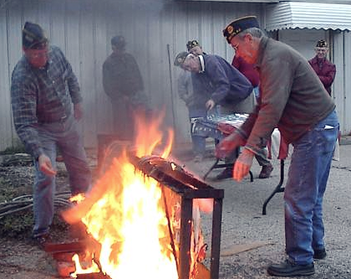 Can you picture me at an American Legion Bar-B-Q? A new friend, a Jewish lawyer, practicing his faith Reform style, who likes to dialogue with me about Jewish/Catholic matters, schlepped me along to this American Legion meeting – he was their lawyer awhile back, in order to talk religion with me going and coming back! I realized I had never met a member of the American Legion. Or if I did, I didn't know it. So there I was at a table on the picnic grounds making small talk with elderly Legionaries. Since most of them were Vietnam vets, I enjoyed telling them about our North Vietnamese monks, now studying English to get degrees in theology, who carried the underground Catholic Church throughout the war years with 100 members each in 4 Cistercian monasteries eating bean sprouts and rice. Apparently something in the mostly formerly Buddhist mentality of the North Vietnamese Communists made it possible for them to tolerate monks if not priests. "With God all things are possible."