I was visiting a new friend overnight in her house.
I was gradually fascinated by the way this woman in her fifties moved about doing housework, cooking, etc. She did everything gently and slowly. I asked her how she got this way and here is what she said: I always like the feel of expensive restaurants where the waiters never rush around and yet it all gets done when it should. I used to be much more frantic and it just made me and everyone around me frantic...don't know how I changed... I stopped worrying and just let things flow. I woke up shortly after that visit with this question in my mind: what would it be like to have the rest of my life not staccato but adagio?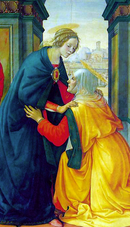 I was marveling about how God sent me another new friend this year who has helped me so much. Jesus seemed to say to chide me: "So slow to understand. My Father, who loves His children, tries every possible way and His whole army of instruments to try to overcome those defenses of His children, so the floodgates of His love can enter: heal, transform, save, and finally bring through the gate of death to heaven.


I have been watching a You-Tube Russian with English titles version of The Brothers Karamazov done in 2008. It is extraordinary. Just google The Brothers Karamazov You Tube 2008 if you want to watch.
I thought that one of Doestoveky's messages was that his characters are universal. Every man is Dmitri, Ivan, Aloysha, Smerdyakov, and when sanctified Zossima? And every woman is Grushenka and Katerina and Madame Hohlakov, and when sanctified Mary?

More from God Alone – see December 14, 2014 for explanation of these "messages."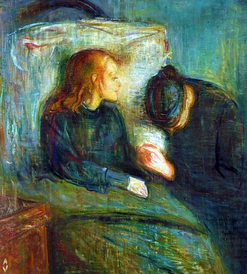 July 18, 2008
Transparency
Holy Spirit:
(During the Retreat Fr. Ken, the pastor of the Church where I was during the time of these "messages" said that a spiritual master used to give this method of following the injunction in the New Testament to pray constantly: In every minute take one second to lift your heart to God; in every hour take a minute to lift your heart to God; in every day take an hour to lift your heart to God; in every week take a day to lift your heart to God; in every year take a week to lift your heart to God. I snapped back with "so, do you actually do this, Fr. Ken?" I thought he would say something funny in reply but he looked at us with the same absolutely solemn expression he has at Mass and said. Yes, more or less.)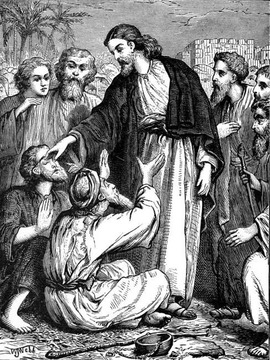 (Now, here is what the Holy Spirit seemed to tell me about this incident):
You humans develop a teasing and self-deprecating banter to cover your jockeying for power or your shy fear of rejection.
All the more, how beautiful it is when We succeed in overcoming all that to make openings between you where, unexpectedly, there it is: the voice, the eyes, simply revealing your deepest selves. That is what was meant when we taught you that you must be vulnerable to be able to heal. Such transparency happens. It is grace. You cannot make it happen. It is a foretaste of heaven where there will be no concealment and there will be no reason to fear.
Can you imagine the power that was in the transparent contact when Jesus looked at a person directly in the eyes before performing a miracle, or when He said "It is 'I"?
Great artists know how to convey that focused transparency when they paint the holy face. Look and learn!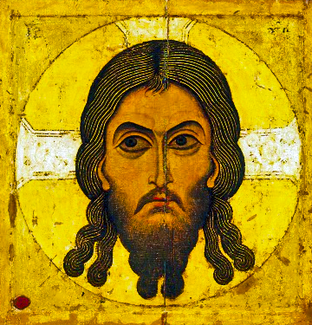 July 19, 2008
In His Footsteps
(I have a grandson, Nicholas, who looks at lot like Jim Carviezel as Jesus in The Passion. It happened Nicholas was staggering under the weight of a large couch he was dragging from the back of his van. His body assumed the posture of Jesus carrying His cross.)
Holy Spirit:
You make the Stations of the Cross as a devotion often with contemporary words to relate them to your own lives. Still you do not always see that you are treading in the footsteps of Jesus when it is your own suffering:
- the agony of impending physical or emotional pain;
- the being under the will of powerful strangers;
- the horror of submitting to unjust judgment;
- present inescapable pain;
- the falling from a status of popular acclaim to being an
object of criticism or ridicule;
- the finality of loss by death, literal or figurative.
Of a sudden We help you identify with Him on this bloody road. For a second you see that you are not alone. If you stay with that identification, you can become a true Christian. Then you will feel also in your own bones many resurrections.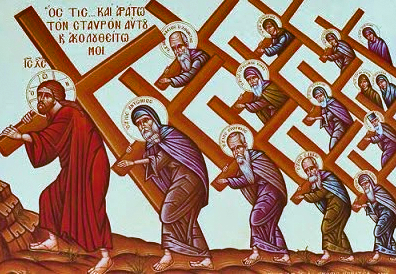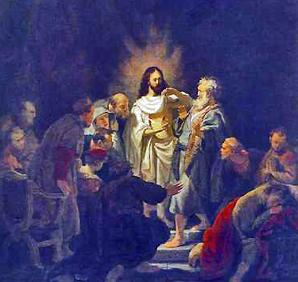 (I was so happy to see the Holy Father, Pope Benedict, expressing so clearly in his words what these messages mean me. His words were in answer to a question from an Italian seminarian who had been at World Youth Day about how to continue with the Holy Spirit. I read it in Zenit on August 19 but I am putting it hear for you as you continue reading these locutions:
"This is why I think that the most important thing is that we ourselves remain, so to speak, within the radius of the Holy Spirit's breath, in contact with him. Only if we are continually touched within by the Holy Spirit, if he dwells in us, will it be possible for us to pass him on to others.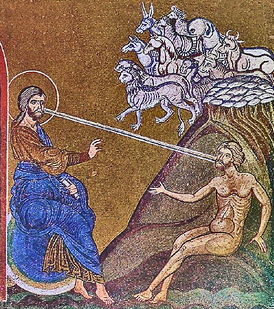 "Then he gives us the imagination and creative ideas about how to act, ideas that cannot be planned but are born from the situation itself, because it is there that the Holy Spirit is at work. Thus, the first point: we ourselves must remain within the radius of the Holy Spirit's breath.
"St. John's Gospel tell us that after the Resurrection the Lord went to his disciples, breathed upon them and said: "Receive the Holy Spirit." This is a parallel to Genesis, where God breathes on the mixture he made with the dust from the earth and it comes to life and becomes man.
"Then man, who is inwardly darkened and half dead, receives Christ's breath anew and it is this breath of God that gives his life a new dimension, that gives him life with the Holy Spirit.
"We can say, therefore, that the Holy Spirit is the breath of Jesus Christ and we, in a certain sense, must ask Christ to breathe on us always, so that his breath will become alive and strong and work upon the world. This means that we must keep close to Christ….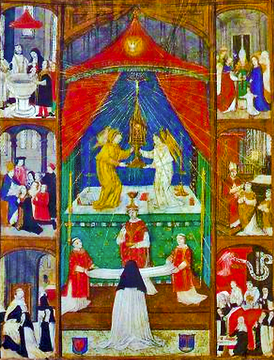 "And of course, first of all in the blessed sacrament of the Eucharist in which he comes to us and enters us and is, as it were, amalgamated with us. Then, however, also in the sacrament of penance, which always purifies us, which washes away the grime that daily life deposits in us…
"All this must determine the shape that our day takes in such a way that it becomes structured, a day in which God has access to us all the time, in which we are in continuous contact with Christ and in which, for this very reason, we are continuously receiving the breath of the Holy Spirit.
"If we do this, if we are not too lazy, undisciplined or sluggish, then something happens to us: the day acquires a form and in it our life itself acquires a form and this light will shine from us without us having to give it much thought or having to adopt a "propagandist" -- so to speak -- way of acting: It comes automatically because it mirrors our soul. To this I would then add a second dimension that is logically linked with the first: If we live with Christ we will also succeed in human things.
"Indeed, faith does not only involve a supernatural aspect, it rebuilds man, bringing him back to his humanity, as that parallel between Genesis and John 20 shows: It is based precisely on the natural virtues: honesty, joy, the willingness to listen to one's neighbor, the ability to forgive, generosity, goodness and cordiality among people."