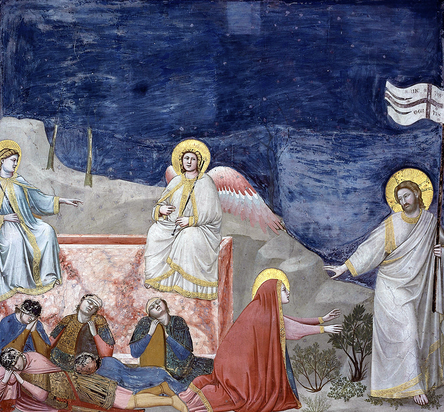 I realized a while ago that of all the paintings, wood-cuts, and prints I have of religious art on the walls of my small room, I didn't have any of the Resurrection! My favorites have always been the ones of Mary Magdalene's meeting with Jesus Resurrected outside the tomb. That scene, called Noli me Tangere, is for me an archetype of how Jesus is present but can't be possessed so I must always be stretching out toward Him. I tried to persuade my daughter, the artist, to make a copy but she was occupied instead with helping her twin, the daughter with lymphoma. So I got some acrylics and 12x10 poster paper and tried to make a copy myself of Giotto's painting of that scene. The first 2 times came out comic, but by the 3rd time my rendition is less unconventional, folk-art-like still, but still pleasing to me.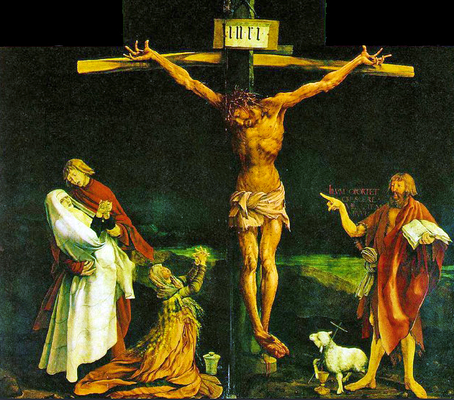 The very few times, maybe only three in 30 years, that I have tried to draw Jesus, I felt a great need to portray Him smiling. On the contrary, for pictures of the Crucifixion, I prefer the most dreadful, such as Grunewald's Altar Piece. I am describing this endeavor thinking that some of you who, also, are not artists in any sense, might give a try at painting Our Savior for your own inner satisfaction.
I think that older people have a great need to do some things that are not part of our usual agenda.