Dear friends reading my blog,
No, new insights or anecdotes from June 2015, but I am continuing with these:
From God Alone, alleged messages to Ronda from 2008.
See 12/18/14 for explanation.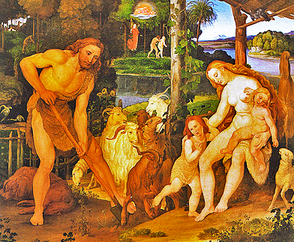 July 20, 2008
Comfort at the Core
Holy Spirit: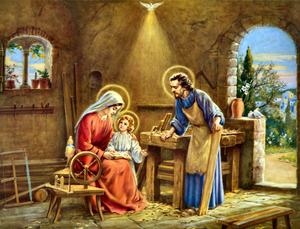 In the body/soul unity of your personhood, you find both physical and emotional comfort through the assuagement of your needs, when you are warm and fed and also feel safe. We usually have you grow in the shelter of the family.
We lead some saints to toss aside such physical comfort to prove to the human race that there is something greater than "bread alone." But most of you we lead slowly step by step to enjoy a sense of well-being in the Spirit through music, art, being surrounded by the arms of the Church building. We bring you into the sacraments where mysteriously through the visible you can be saved and comforted by Our invisible presence.

We wean you from total immersion in physical comforts toward the separation of soul and body at death. Our plan is not for you to feel terrified, but rather by greater and greater union with the Holy Family to be comforted in your souls as you make the transition.
To show you that one day the body will be restored to you transfigured, we give you homey images of Jesus' resurrected body such as cooking fish for His followers and promising them that one day they will find themselves in mansions prepared for them by Him where there will be no more tears.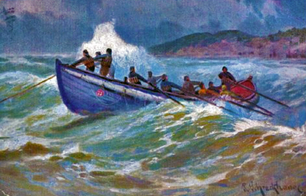 July 21, 2008
"The Twinkling of an Eye"
Holy Spirit:
We give you enough of a view of the distant shore so that you will be willing to pull with your oars toward the goal. You are often so tired that all you want is to give up. We understand. Can you see that these messages are a glimpse of the shoreline?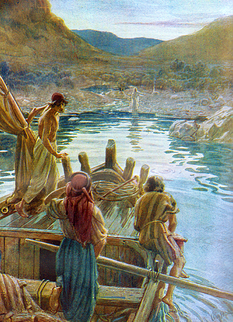 Of course, tired sailors have to pace themselves. When you over-exert yourselves you are more likely to collapse. Pacing yourselves means often resting your oars and gazing at the shore. You do that when you stop to pray even for an instant. We value such prayer more than you do. We want you to receive our encouragement, as a sportsman turns for a moment in the direction of the coach.
Do you really believe in the words of the great champion, St. Paul, that one day all will be changed in the twinkling of an eye? Would we give you "a stone instead of a fish?"
It will help you to sing as you row. If you listen up you will hear Us singing with you.