I went to an ordination of a seminarian to the deaconate. If you are not around seminarians, you may not realize that already at the transitional deacon ordination they make the promises, so it is a huge moment for them. Since our seminary specializes in late vocations, I find the backgrounds of these older men fascinating.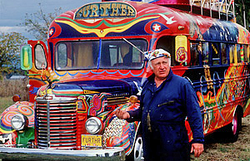 This one's former occupation was driving a large bus around the country full of a rock band and their instruments! Various personal tragedies woke him up to want to do something of greater eternal worth with his life.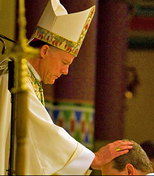 It was wonderful to see his still very handsome face beaming with joy after the bishop laid hands on his head.


This poem is written by another seminarian during a major crisis: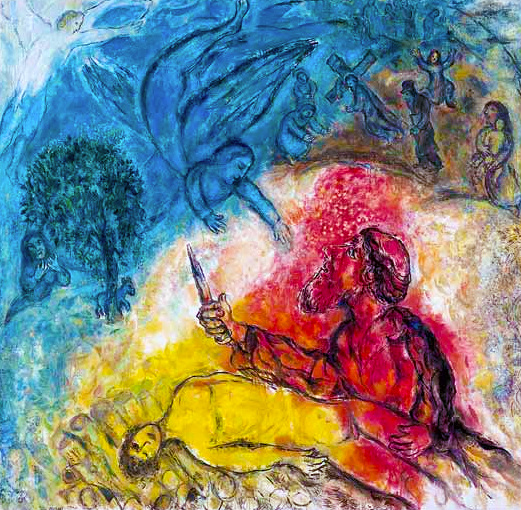 Those the Lord loves He chastises.
Those He saves the Lord baptizes.
And though it may seem to be a flood
of pain and blood, a stern and wooden form
it is only by scraping hard a man gets clean.
It is only in pain and blood a man is born.
Then, let me be born a man.

How many Fathers, seeing their small sons,
Have gathered them close into their arms
And spun them dizzily around.
But I, blind as the mud to that delight
Cried out in my fright and surprise
And buried my eyes and sobbed aloud.
You have lifted me up and thrown me down.
You have carried me close and held me in the night.

And I – I wandered here on my own legs
Carry me back on Yours, and bring me home.
O Father! Do you even hear my please?
Is heaven deaf with age; do You even care, or see
This foolish lamb embraced by wicked thorns?
Or do they keep it from wandering far away,
Close to the Ram entangled next to me.
You filled a chalice with its blood and wept.
Teach me to only step where You have stepped.
The world is treacherous, its pathways cruel.
Say where to go with your kind Shepherd's rule.
I'll touch my mouth where Your own lips have touched
And know the cry of salvation here is such:
The wicked must drain it to the dregs

My heart has flown from my chest to seek a home,
And won't return with any olive branch
My chance for rest, when all the water dries.
The stars moved from their fixed place in the skies,
The earth has swayed in madness, the heavens flee –
Or is it Your steps I feel as You fondly carry me?
Let me lean by head upon Your rock-strong arms.
Feel Your breath upon my neck, and close my eyes.
And know that all is well, O God of Storms,
For You rock my childish heart with lullabies.