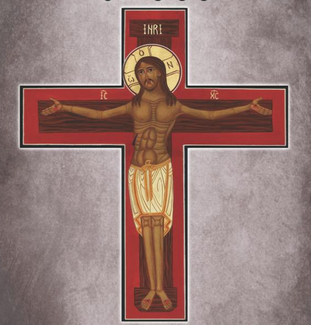 Tired of grungy leaflets for Stations of the Cross during Lent? Do I have a remedy for you!

You can just go to the Book Salon on our goodbooksmedia web-site and check out The Way of the Cross by Deacon Richard G. Ballard, Ruth H. Ballard, and Jody Cole. This exquisite book contains stunning icons by Jody Cole, Scriptures, meditations and prayers that will bring you fresh inspiration. Consider this description of the cross being laid on Jesus for the first time: "The scent of freshly hewn wood fills Jesus' nostrils. His mind is transported to what seems a distant time and place. As a young man in his father's carpenter shop, Jesus was accustomed to hard physical labor. There was always work to be done…Jesus went out to find trees and chop them down. He carted the loads back to his father's shop, where he would help dress them and make them into plants that could be used in the construction of furniture and other useful items. Oh, how he loved the smell of that shop, the fragrance of the freshly cut timber…He even loved doing the heavy lifting for his father. It was a way to show his love for this kind and gentle man…Now he lifted another burden. The burden of the whole world seemed to be resting upon his back. And that scent, the smell of the freshly cut wood, seemed to waft upward, and upward, as if it were incense, an offering of sacrifice."

If the authors' names sounds familiar, the Ballard's were my co-authors on What the Saints Said about Heaven, also to be found on our Book Salon.

I found amazing the pictorials that Jim Ridley found for the heavy written imagery on my yesterday's blog! I thought, our creativissimo Jim Ridley, now has invented a new ministry: by putting up apt graphics for people's journal writings, he is soothing us with compassion!

---
Another Political Correctness Item:
It's taken me all these years to realize that referring to people as"old" about is now politically incorrect.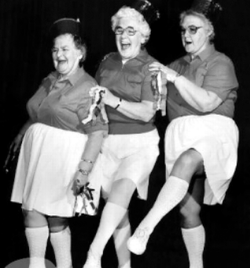 I am proud to be old, and say I have one foot in eternity, don't you want to have one foot in eternity, too. So I am making it a campaign to call people on hating to hear the word "old" or hate even saying that "bad word" about others.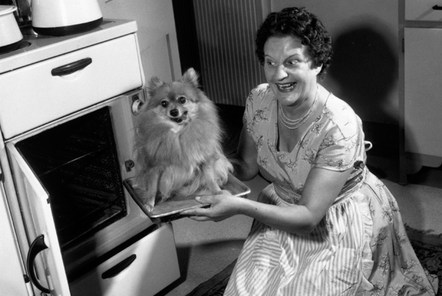 The latest hilarious retort from Raul Lozada, the tech expert who works with me on Distance Learning was, "Okay, instead of calling you an 'old dog' I will call you a 'seasoned dog.'"


I bet Jim Ridley will have fun finding graphics of old dogs to match this post!