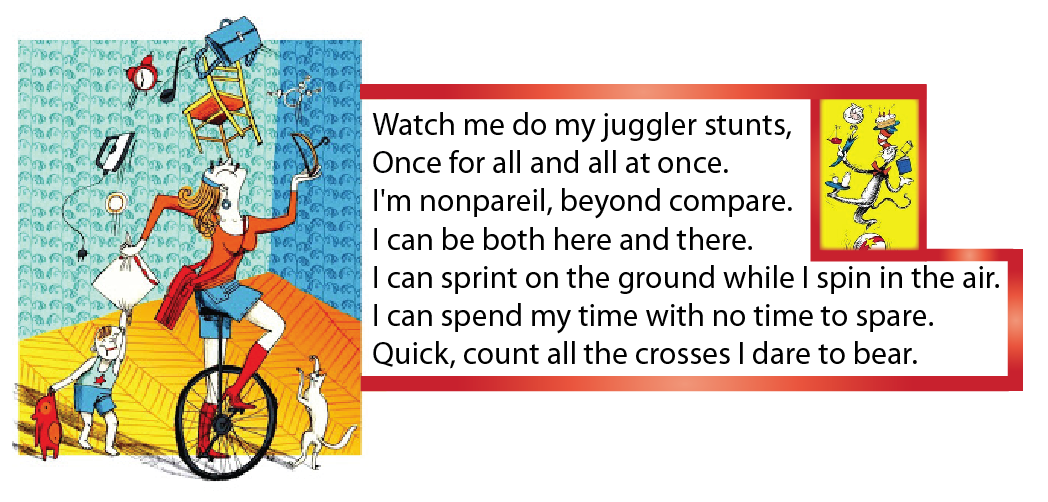 "To allow oneself to be carried away
by a multitude of conflicting concerns,
to surrender to too many demands,
to commit oneself to too many projects,
to want to help everyone in everything,
is to succumb to the violence of our times."

A provocative quotation! The description seems to fit so well the constant plaint of so many people I know, and me, also. The kicker is how the author calls it a form of violence.
I purposely left off the writer's name so that some readers of this blog who are rightly or wrongly wary of him could just think about the message.
I think that this famous 20th century US monk was trying to shock us into wanting the peace of Christ enough to consider examining the negative side of our so activist life-style.
When I challenge the "project-itis," as I call it, that I engage in day after day, I wonder, what would it be like if I spent a whole week, for instance, at seeming "vacation" time, not doing anything that is not obligatory and doing those things very, very slowly. Using the "saved time" for Mass, quiet prayer, contemplation of beauty in nature and home surroundings.
The writer is Thomas Merton, by the way. I loved his earlier writings, was upset by reports of bad turns in his late mid-life, wary of his inter-faith concepts, and not sure about aspects of the peace movement he became a part of. Just the same, I was impressed by how he challenged peace movement people to look into possible peacelessness in their own hearts.
As we look at the 20th century with 21st century perspectives, I believe it is important to grab hold of all Catholic insights from the past, not dismissing them because the thinker could have been wrong about x,y, and z, if he or she was dead right about a,b, and c.