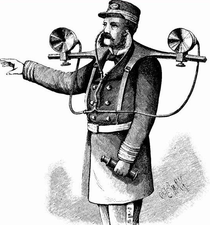 Redeemed, maybe or maybe not, Eccentricity?

The only reason I am risking writing this on the blog for anyone to see, who knows, anyway, maybe there are only 5 of you reading this stuff and all of you old friends, this is a run-on-sentence isn't it?, is because the web-master is a super-redeemed eccentric as everyone knows who actually has visited him, and whose wife told me that one reason she married him is because she thought it would be fun! In any case, I know he will love this account of my redeemed, maybe or maybe not?, eccentric morning and he, the web-master, Jim Ridley, will especially love illustrating it.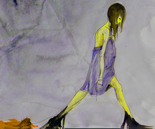 I am somewhat manic-depressive and this takes the form of getting crazy and terrifying ideas in the middle of the night, because the devil prowls about at night seeking who devour (as it says the readings of Compline, the night prayer of the Church.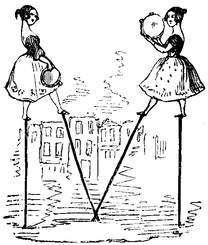 But in the morning I wake up in manic mode with amusing ideas such as this one written to my, also 77 years old, twin-sister, Carla De Sola, who will be visiting me next month:





"Heh, sweetie, if we are losing it anyway, maybe we should lose it together, if, after your visit, you decide to move in with me." (I live in Connecticut and she lives in Berkeley, CA).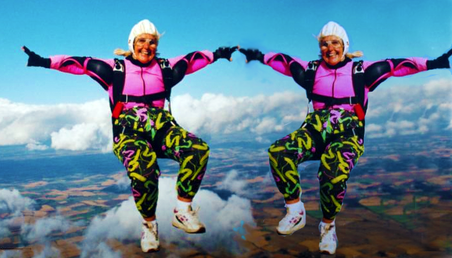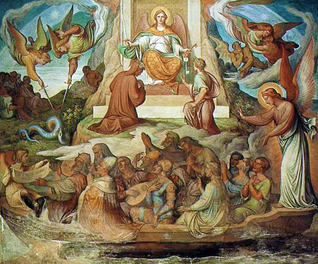 This was followed by brainstorming, with a co-author, a proposal from the editor of a publishing house that we write a book on what the Saints Said about Purgatory as a follow up to What the Saints Said about Heaven (See goodbooksmedia Book Salon) The first line of my Intro, I thought, could be:
"If you were slated to move into a hotel for 100 years, wouldn't you want to check out the accommodations beforehand? So, don't you want to buy this book so you can know about Purgatory, where you likely will be for 1,000 years?"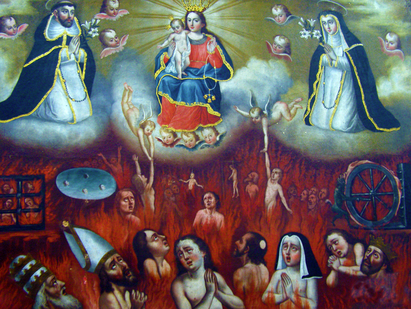 Anyhow, here is more about my eccentric morning. After a perfectly sane experience of Holy Mass of the Sixth Sunday of Easter in our beautiful chapel, I returned to the little cell-like room I live in here at Holy Apostles College and Seminary where I barter teaching philosophy for room and board.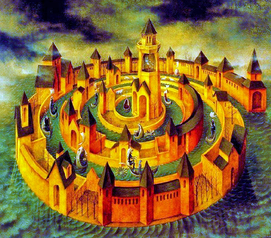 As a Redeemed Eccentric, (heh, I'm starting to like this appellation, a new nick-name to fit my 77 crisis?), I have on the door to my ground floor room that faces the road where everyone enters the campus a hand painted sign with a picture of a castle and, in bright red the words "Ronda's Interior Castle." This came from agreeing to let an artist friend who wanted to volunteer teaching art of old folks in convalescent homes to use me as a guinea pig since I am very poor at art but wanted a change from non-stop prayer/teaching/and writing. Before hanging my masterpiece on the door, it occurred to me that it could look strange to people coming to a seminary if the first thing they see is this plaque with a woman's name on it. We are known for our loyalty to the magisterium, and women seminarians are not "our thing." I consulted the Rector, who smiled and said that he was brought up in the 60's so this sort of thing doesn't bother him! It was a very happy moment with "my boss."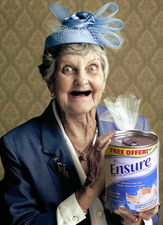 For the next episode of redeemed eccentricity you need to have the back story. Some of you who have known me from way back know all about this. If so, just skip to the next paragraph. About 7 years ago, when I was living in Morganton, N.C., I started worrying about ENSURE. This is because I always worry way ahead, and was remembering the look and the taste of one sample spoonful, when my mother was slowly dying of old age, 15 years ago. Since I have upper dentures already and only 7 hold out bottom teeth, ENSURE is not such an unrealistic possibility.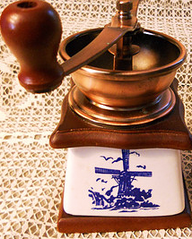 Then, maybe the Holy Spirit, reminded me that in the 19th century all old people without teeth ate gruel, but the French, ate their incredibly delicious puree soups. An older friend of mine sent me an 1890 style manual grinder. At first I followed her gourmet remedy for potato and leek French soup but leeks are kinda expensive. So, being miserly, I thought, this is the redeemed part – why not convert all the left-overs in my fridge into an each day totally different mixture – call it Garbage (pronounce with a French accent) Soup, and then all the money I save I can give to the starving via Mother Teresa's nuns! Believe it or not, the most interesting mixtures work, especially for gourmands like me, such as pieces of pinapple slices pureed with hotdogs! Of course, I offered a bowl of these concoctions to anyone who happened to drop by the house. Very few liked the soups, duh, and one grandson, asked what his idea of hell was by a scoffer, replied "Hell, is eating my grandmother's garbage soup."

Last summer, visiting my daughter in California, I happened to notice that the 1890 grinder had turned from fake silver to dark brown from rust. It occurred to me it might not be that healthy! Duh? But where do you find an 1890 grinder that isn't an expensive antique? I decided to drop this hobby, especially since I was planning to live most of the time at the Seminary where I have a tiny bathroom sink so that it is hard to fit a contemporary food processor for washing.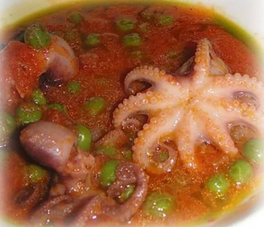 Now, here is the dilemma that confronted this redeemed eccentric today. The Vietnamese Sisters I am teaching are taking turns cooking me a hot dinner each night, since the seminary kitchen is closed all summer when the seminarians are all away on internships.The sisters cook in their semi-cloistered convents. So each evening one of these lovely young Sisters appears with a tray of delicious foods. But they bring me 2x what I can possibly eat and they tell me also I must eat it within a day because it will spoil even in my tiny little fridge. You will say, why not eat the left-overs for lunch? Yes, but some of it, such as octopus strips was hard to get down the first time!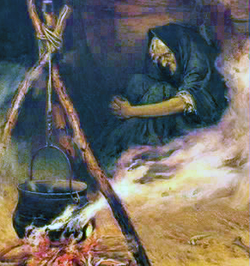 Horrors! Waste of the left-overs! Enter, maybe, maybe not, the Holy Spirit, with a redeemed eccentric solution. I bethought myself, during Holy Mass, mea culpa, that before even manual grinders or food processors, women and girls sat at wooden kitchen tables with forks and mashed up food and made it into soup! And this soup tasted different each day!

So, now picture the old crone. (A spiritual director said I shouldn't use this term any more. After all, crones are not a little demonic. But I love the names old hag and old crone because self-deprecation is one of my favorite past-times). Here I am in my little cell at an old wooden desk (I don't have a cutting board) mashing up 3 days of left-overs into 3 bowls with Brahm's Double Concerto as background music.

The money I will save on canned and bottled snacks for breakfast and lunch because of eating instead Vietnamese Garbage Soup, I can send to the starving in Calcutta.

Is that redeemed eccentricity? I think so. If you don't, google Cromwell, Connecticut to find the number for the paddy wagon!