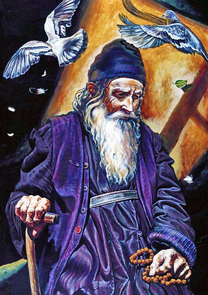 I have been rereading Dostoevsky's Brothers Karamazov with many thoughts! It is the most amazing mixture of a thriller plot with the deepest spiritual perceptions. I consider it the greatest novel ever written and I teach it sometimes and also reread it every 10 years or so. This time I am struck with how way back then in the 1880's skepticism was so rife in the culture that religious people were terrified of what would happen to the younger generation. Whereas Dostoevsky, a devout Orthodox Christian was sure that the faith of the Russia peasants would triumph over these nihilistic tendencies, in fact it was the atheists who triumphed for the next century.

If you have never read this novel, you might google and find the chapter of the life and thoughts of Fr. Zossima, the saintly elder, just to immerse yourself in that sisters Eastern Church's spirituality at its most glowing.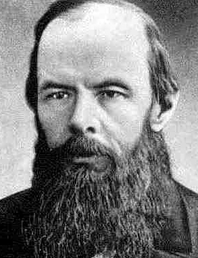 On another topic, I so often see people like myself with genuine desires for holiness but certain flaws, habits, etc. that seem to conflict with those wishes for holiness. Reading in tandem with Brothers Karamazov a book of letters Dostoevsky wrote to his publishers and family this is so evident in him! He was addicted to gambling not for a short time but for many decades. I read that a Catholic priest delivered him from this finally after he had totally bankrupted his wife and children to the point of destitution.

Praying about this to Jesus, I seemed to get this partial explanation. As hard as it would be for me to overcome work-aholism, or talking too much, so it is for others for whom, for example, unnecessary possessions give them a sense of security and a compensation sometimes for feelings of failure about other aspects of their lives. This and this went very wrong, but at least I have this – this being "my work," "my money," "my big, beautiful house." I don't interpret this to mean that we should all be literal Franciscans having absolutely nothing but a patched up robe. It is the tendency to let whatever the exaggerated habit is stand in the way of Christian love as in "I don't have time for you because I have this artificial deadline and prefer my work to listening to your woes," or "I could never live with just what I need because then I would seem and be poor."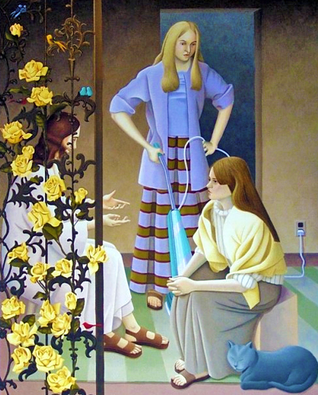 The answer, Jesus always seems to give me is that if I were more plunged into His love for me in deep prayer I wouldn't need to talk so much as a way of getting constant affirmation through smiles at my "wit", etc. etc. Clothed by Jesus' love would others need so many stored clothes?



Do extroverts always seem more superficial than introverts? I notice if a new person comes to teach or study at the seminary who is inward and rather silent I always imagine that he or she is deep. Especially deeper than super-extrovert me! But religious psychologists claim that Jesus was totally balanced on these polarities we like to label others and ourselves with. So, if introverts challenge me to be more silent, probably I challenge others to be more open and expressive.