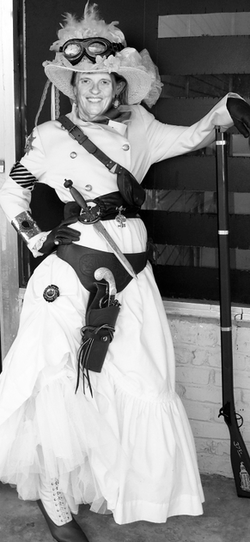 Dear readers of my Blog,Happy that Jim Ridley has finished putting graphics on World-view and I am back with you with blogs. This one is super-long because I have been saving items.
Way back in 1976 I wrote a book for seekers called Voyage to Insight, Finding Your Own Philosophy of Life. Lois Janis, an education Ph.D. helped me format it. It is a wonderful imaginative book with great graphics, ostensibly giving many philosophical viewpoints, but really designed as a Catholic reach out. I don't know how many seekers ever read it, but I also used it as an intro to philosophy for teaching with wonderful results. It is now being reprinted with even greater graphics, by a new little publishing company called En Route Books and Media. If you google them you can then click on lulu which has very reasonable prices for an e-book edition and a soft-cover edition.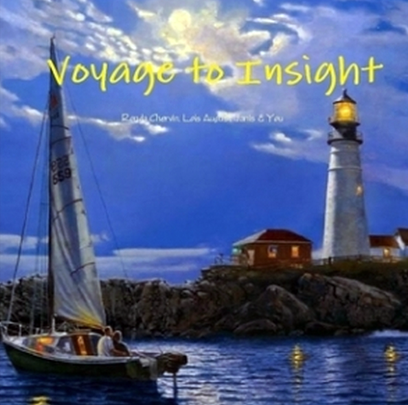 I am been praying in the mode of the Cloud of Unknowing, the famous medieval classic. I had the feeling that the image of the cloud was a little cold. Jesus seemed to say: "I, Jesus, am the loving warmth of God made visible."
Another message seemingly from Jesus was this one: "You get heavy of heart of your limitations, to try to save people in your family, and the misery of conflicting viewpoints with your closest friends. If you let Me be even closer to you, then you wouldn't be so stricken that you cannot win others over. For if I can totally save your whole being, and you experience that more, moment by moment, then you will know that I can save theirs."
Hilarious joke forwarded to me about anger management:

So, there was this couple married for 60 years. They shared everything except a shoebox in the closet the wife said he could never open. Finally, on her death bed, she consented - he could open the box. In it, he found $96,000 and a crocheted doll.

What's this about, he asked.

Well, she said, my mother told me that marriages stay together if you don't fight. When you feel angry, go crochet a doll instead of yelling.

The husband was touched. 60 years and only one doll?
She'd only been angry at him once.

What's the money for, he asked?

Oh, that's from selling all the other dolls.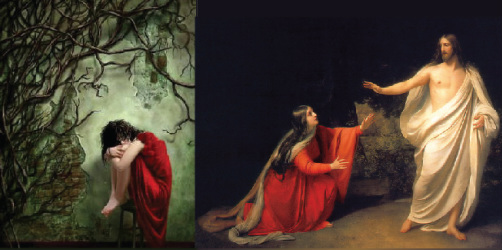 My daughter with lymphoma, still not sure if she can be healed, wrote this on a survey about one's World View:

Standing at the gates of heaven, and God asks you "Why should I let you in?" What do you reply?

Carla: Perhaps you shouldn't, but please do so anyway. There is nowhere else to be that has enough light to be going on with. It is so cold in the sunshine. I think there are some people there I love and I believe they still love me. I believe in Mercy. You are everything I have loved and sought my whole life – if I don't come in then there will never be a word called home. (In reality, I don't believe God would ask this question, FWIW).

On the questionnaire as to "Who are you really?" she replied:

Carla: I am an odd-shaped rock held in a crevice of my husband's tender hand. There is cotton wool everywhere I look. For a reason I don't know, I matter. I am a person fighting the yin-yang zodiac sign, half of a set of two commas, entwined. I am a seeker of Truth. For a reason I am not allowed to know, I matter. I yearn for God but I have not found Him because my eyes are squares and I cannot see circles. For a reason I cannot fathom, I matter. I am. I am Jonah's whale: swallowing things whole. For reasons written in the stars by an invisible hand, I matter. I am going to die, but maybe not so soon but maybe soon. I will wait for you at the shore of another land, crazy sort of land, vision of a land of dreams. I will never let you go. I have you swallowed. I am not I was; not yet. My eyes are square: I see my father swimming in the salt. I see my brother's bones knit back into a whole. I will wait for you. I am waiting for you. I have waited for you. I believe in light, in goodness, in truth – I believe in circles I can't see. There is reason and I matter. I am going nowhere and I am. I am. I am. You. Will. See. Me. Again.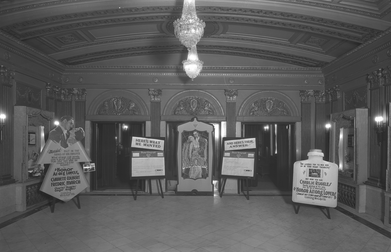 Analogy that came to me about agnostics:

Suppose it is the beginning of the movie industry. Someone has been invited to come and see by a movie-goer. She walks into the vestibule of the movie theatre and says "This doesn't seem like anything good. I've been in auditoriums before. It is pretty dull in here."

The friend says "Oh, silly, this isn't where the movies are. This is just the vestibule. You have to come in to the theatre part and see the movie. It's fantastic. See the posters of what's in the movie! See how interesting they are."

She turns on her heel and walks back out on the street thinking, "Just because my old friend thinks this is good, I'm not going to waste my time."

Just an analogy, of course, but you get the point. Earth is the vestibule of heaven. On earth we get a foretaste of heaven but meanwhile have to suffer...etc. etc.

I taught Vietnamese Sisters my book Way of Love this summer. One of them gave it to a seminarian of superior English skills. He liked it so much he is translating it into Vietnamese! I was thrilled.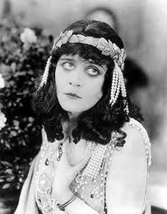 Ronda: I woke up the night feeling how tainted everything I do in that cafeteria is so self-dramatizing. My misery musings came together as this thought:

"What would it be like if, not as a gimmick, but as a response to grace, I really started every conversation with "how are you?" instead of "how I am"?


Mark Matuza, my new friend whose pithy sayings put up here a while ago sent these:

"Don't expect, appreciate."

"a Saint doesn't look for sympathy."

"There are no people of great power, only people of great influence, only God has power."

"It is wonderful to be at peace with creation, but it is a wonder to be at peace with the creator, the first finite the latter infinite."

"I'm not here to interfere with people and their creator. I'm only a vehicle for God to use to enhance their relationship."

"I can't save the world, I can only love."

"I must be the flint that ignites the fire of Christ in all I meet. "

"The violence of the wave does not come from the horizon, it sprouts up from the belly of the sea."

"God's gaze is the gravity that keeps my universe in order."

____________________________________________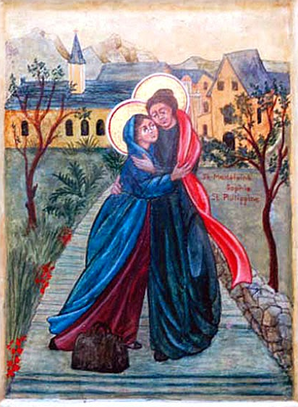 Janet Erskine Stuart: "From loving God alone, I can get intuitions of Him in everyone and therefore love them, and 'have them in my heart' and not only in my eclectic head, with a very high-priced ticket of admission."
Also she quotes from from Bossuet "heaven is an eternal "ah!"

And another "Try to take the hard things lightly as God likes us to do, and the great and glorious things 'mightily' as He also likes, terribly glad, terribly in earnest about them. All the rest is nothing."

When I am angry it is often because I see myself as the central heroine of the drama of life and I am frustrated I can't get others to be secondary characters, doing my will, or walk-ons praising me! In prayer it came to me that when I am in deep prayer or at Holy Mass, Jesus is the hero-center but since I am central to His Sacred Heart, I am not a secondary character. Therefore deep pray melts anger over not being central with others in my daily life.