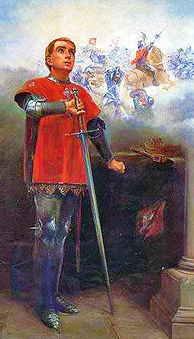 Nuno Álvares Pereira was born on June 24, 1360, in central Portugal, the illegitimate son of Dom Álvaro Gonçalves Pereira, He was descended from the oldest Portuguese and
Galician
nobility. About a year after his birth, the child was legitimized by royal decree and so was able to receive a knightly education typical of the offspring of the noble families of the time. At 13 years of age he became page to Queen
Leonor
.
[1]
At age 16, he married Leonor de Alvim… Three children were born to the union, two boys who died early in life, and a girl, Beatrice.
Nuno began military service in 1373, when he was only 13, and helped stop an invasion from Castile. However, according to his own words, his first military campaigns were no more than skirmishes on the borders of Portugal. He was an impetuous and brave young man who soon showed himself to be an excellent leader.
Note from Ronda:
Even in the midst of battle he would stop and pray when others were ready to flee in fear. He finally defeated the Spanish and won the independence of Portugal. Receiving many lands and great wealth from the new King of Portugal he immediately gave away most of these lands and moneys either to his soldiers as rewards or to the poor who farmed those lands.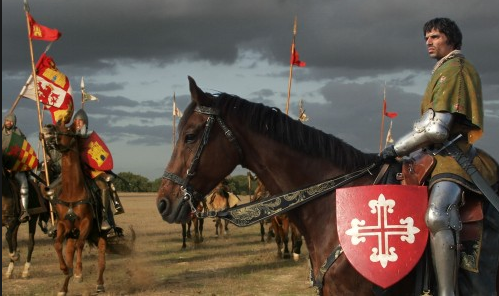 The Battle of Aljubarrota
On August 14, 1385, at
Aljubarrota
he led 6,500 volunteers to victory against a Castilian force of over 30,000, thus ending the threat of annexation. He attributed the victory to the Blessed Virgin, whose name, Maria, was inscribed on his sword.
[3]
Dedicated to
Mary
, he fasted on Wednesdays, Fridays and Saturdays. The banner he chose as his personal standard bore the image of the cross, of Mary and of the saintly knights James and George. At his own expense he built numerous churches and monasteries, among which was the Carmelite church in Lisbon and the church of Our Lady of Victories at Batalha.
[2]
After the death of his wife, he became a
Carmelite
friar (he joined the Order in 1423) at the
Carmo Convent (Lisbon)
which he had founded in fulfilment of a vow, and took the name of Friar Nuno of Saint Mary (
Portuguese
: Frei Nuno de Santa Maria).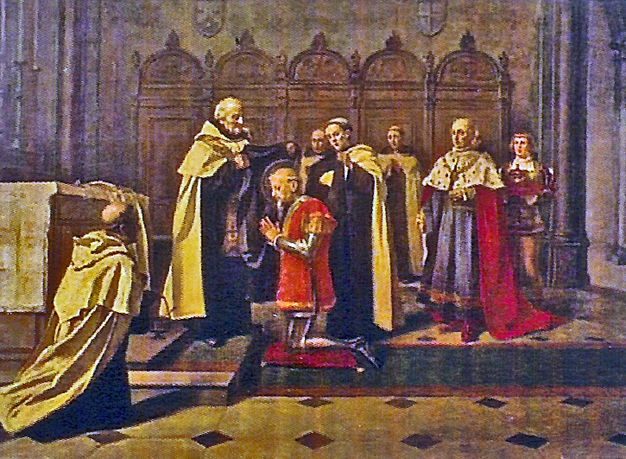 Note from Ronda:
There he insisted on living as a poor lay brother, but with his armor under his worn out Carmelite habit because the Castilian armies would have re-taken Portugal if they didn't know that he would leave for battle at any time if so called by the King. So revered was he for his miraculous victories in former battles that many he won without any battle at all since if the enemy knew he was there they retreated.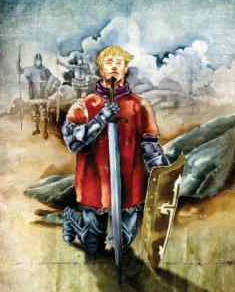 The biography I read by John Haffert famed for his many books about Mary, especially about Fatima, is called The Peacemaker Who Went to War. Among the many things I found delightful in reading this small lively account is how this man eventually a Carmelite brother, even as a soldier demonstrated holiness. For example he would help any enemies his soldiers captured by restoring their property! I loved reading about his giving away his own lands to the farmers when he left for the monastery. Would Communism take over so many places if many of the noble and rich has been as generous as St. Nuno?


One of my on-line students studying the Nature of Love wrote these inspiring and insightful lines in a paper:
Rightly Attuned Attitudes
by
Adrian Kikuo Britton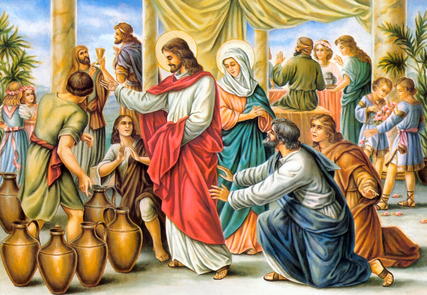 Attitudes are not contingent upon feelings or circumstance, and can indeed even surpass feelings and circumstances which outwardly appear to justify a less loving and prayerful approach to life and our interactions with others.
Attitudinal attunement and awareness of opportunities to lovingly serve those around us is the basic prayer underlying "Make me a Channel of Thy Peace."
We can neither welcome someone with open arms nor extend our hands to assist others in their need if our hands are preoccupied. Is it any wonder then that we fail to cooperate with the Lord's will ("Which is Love and Mercy, Itself") when the 'hands' of our soul hold on tightly to resentments and refuse to "let go" of anger?
GOD can only fill and transform the earthen vessels which we offer up to Him. How can new wine flow from living water outpoured if our vessels are full of "stuff" we refuse to open up and empty out? He wants to fill us up to overflowing, let's cooperate.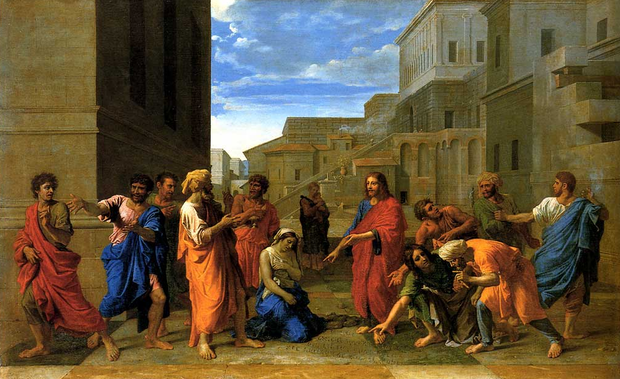 In Recovery spirituality (12 Step) many times when people respond "No, I am Fine" they are really isolating themselves from others due to "Freaking out, Insecure, Neurotic and (uncontrolled) Emotional" attitudes. Other times, we have shut ourselves "off" in some pseudo-stoic belief in self-sufficiency, or numb ourselves to avoid feeling anything at all.
None of this is the Abundant Peace that flows from GOD's Loving and Active Shalom. GOD's Holy Spirit, Comforter, allows us the freedom to trust, to step out of our comfort zones which isolate us into a broader landscape of healthy vibrancy.

Resignation/Rage versus Surrender/Serenity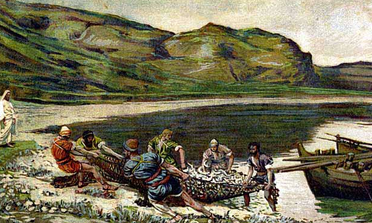 Rather than confine ourselves in self-made barriers, we discover the ability to live abundantly and share that abundance with others. This means we are more active in the world around us, which means a greater expenditure of energy but I know from personal experience that there is far more joy in a day where I surrender my own desire for self-sufficiency to share life with others. This is not laissez faire resignation, but the serene surrender of active cooperation.

Understanding motives and motivations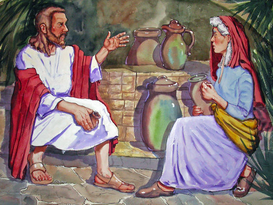 The pithy wisdom chalked upon the board of the local coffee shop says "Everyone you encounter is fighting a battle you cannot see so be kind always".
Meanwhile, the basic wound that each of us suffers is the inability to see just how Beloved we are in the eyes of our Maker.

Accusations and Excuses versus Wishing the Good and Forgiveness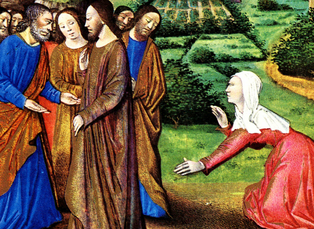 Neither accusations nor excuses emanate from a heart converted to prayerful compassion. Is it any wonder that "Satan" in Hebrew means "The Accuser"? The Christian life is not one of accusation, nor one of justifying behaviors that are clearly wrong by making excuses for the perpetrator.
However rightly judging a situation does not mean that there is a spirit of
condemnation. If we truly seek the good in others, aware that we ourselves are also works in progress, then we give the dignity of communicating clearly our thoughts and needs, and the dignity of clarifying should we have misperceptions of others' intent.
Still, this takes as a foundational principle that others will likewise respond in sincerity and this is not always the case, yet Recovery spirituality reminds us that the only thing we are able to do is "keep our side of the street clean"….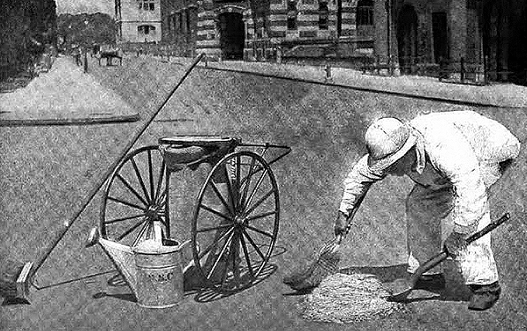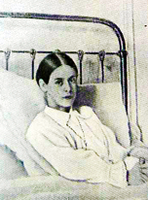 I also read a book about an end of 19th century young woman mystic of the time of Little Therese and Elizabeth of the Trinity. She was called Consummata (Marie-Antoinettte de Geuser). Her letters and journals were translated into many languages. You might look her up or read a Barnes and Nobles copy of the book of her letters.
It made me think of other such woman mystics that I have loved such as Catherine Emmerich, Blessed Maria Agreda, Marthe Robin, and Gabrielle Bossis. It seems that the Lord wants to supplement reading of Scripture and writings of male doctors of the Church and even writings of canonized women doctors of the Church, with other mystical very feminine writings. Of course I don't mean to say that every woman mystic is to be trusted. Always we have to make sure nothing written as coming from Christ is contrary to Catholic teaching.
As well, simply, some writings appeal to some of us and not to others of us and we mustn't nag others to read what does not attract them just because we get so much from such mystical sharings.

---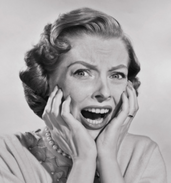 Aging issues:
I had a little wake up call realizing in the middle of the night that one of my carefully worked out syllabi was missing 2 mandatory pages of obligatory warnings about plagiarism, that have to be there. I just forgot to print out those out! It made me realize, that at my age, 78, I should be happy if I can just still do the obligatory, not be wishing for exciting improvements!!!!!!