Insights coming from Bob Sizemore, Gestalt/Jungian therapist, who is also a spiritual director I am seeing: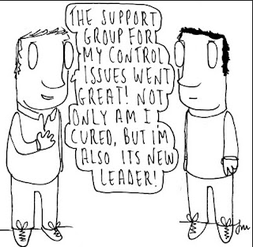 We do not get what we could from what is in "the now" if we are always thinking of something else, such as the past or the future. It is wanting the ego to control to want to plan everything even to the last moment of life. Since my mother had dementia around 85 years old, if I live in the future instead of the present I have more fear of dementia!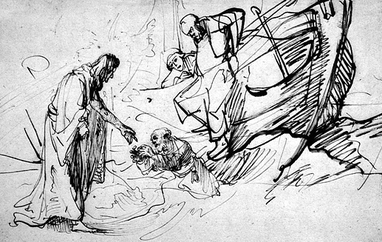 I am like Peter walking on the water toward Jesus, but then sinking periodically as I take my eyes off Him.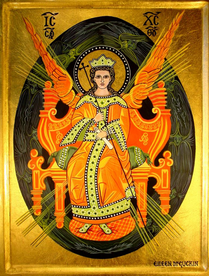 Some of my talents and problems come from my Jewish side but the solutions come from the Christian side. I am a wisdom figure. That is where my gifts lie.


Don't push the river, let it flow. The walking speed is the right speed. My best is enough, not just in my work but also in daily life. Sometimes the shadow side endears others to us.

Hatred of smug men that I have: the therapist wonders if this is because smug men have no room for bright women.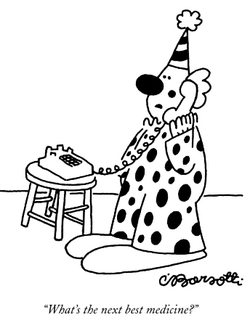 One of the therapist's sayings is: "Humor is the oil for the engine of success, for the friction of stress and for the wear and tear of ego."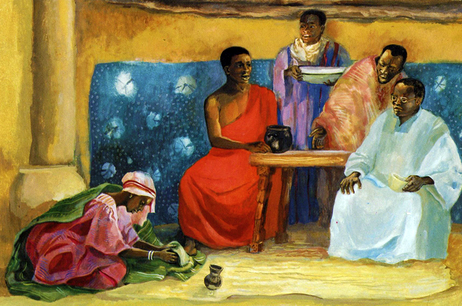 We had a wonderful "happening" at the seminary. To raise money for the starving, they arranged a dinner where 10% of us dined in luxury at a table, 30% sat on chairs and ate a bowl of stew and the rest sat on the floor and ate a bowl of rice. We reached into a bowl and picked a ticket. One color of ticket was for the banquet; another for the chairs, and another for the floor. I picked the ticket that put me on the floor. This was accompanied by all sorts of statistics about hunger and poverty and the 30% waste of all food in the world and then we had a talk by a Nigerian seminarian with slides showing this exploitation of the oil with people paid in bullets to ward off theft of the oil, etc. etc.

Spontaneous anger: How is it that we can express anger by a loud voice, a sarcastic retort, banging on the table, against some people but would never spontaneously do that with an authority figure who could penalize us? This used to be described by psychologists with the term "household Hitler" referring to men who had to keep their mouths shut under frustration at work, but then came home and took out their frustrations on their wives and kids. In connection with recent incidents, I decided that it is because it is safe to express anger against people we love who love us, because we expect them to forgive us, whereas the authority figures might not forgive us. It made for an unusually well thought out confession!