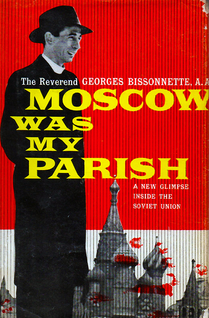 This is a beautiful story from a book (Moscow Was My Parish) by an American priest stationed in Moscow in the 1950's. He writes about the passing through Moscow of English, Irish, American and other priests and nuns who had been imprisoned by the Communists in North Korea but finally released. The Russian Communists arranged this release and had them come through Moscow on their way to their countries of origin. Here is how he describes an old priest who had been forbidden to say Mass for more than 2 years in the prison in North Korea but now could celebrate Mass at the author's little chapel in Moscow: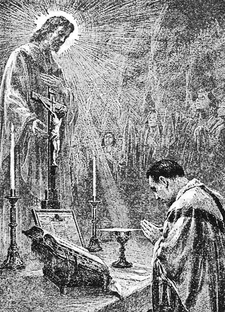 "He got as far as the Gradual. Then he began to cry, his great shoulders shaken with sobs, and it took him almost an hour to finish. Afterward he said, "It was even greater than my first Mass."



---

I always wondered why people at work, such as men mowing lawns, the teens in public places play such loud music on earphones. I had an experience last week that explained this in a positive way.

A friend who adores Rachmaninoff wanted me to hear his 3rd Piano Concerto while he was driving me from one place to another. He put it on high, high volume. At first I thought it too much but then suddenly it was as if nothing but this music existed. The volume shut out all other passing thoughts.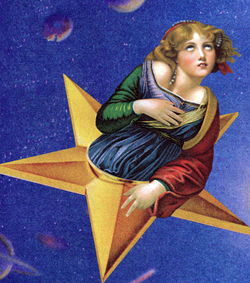 I got into a state of bliss. Afterwards I talked to him about how great music and other art is redemptive in the sense that it takes out of the many sounds around us or the many sights around us, what is most beautiful. In that way it is a foretaste of heaven.



I have been embroiled in a controversy involving a Catholic leader on the web who writes vitriolic damnation of priests and bishops for their complicity or negligence concerning certain terrible sins of Catholics.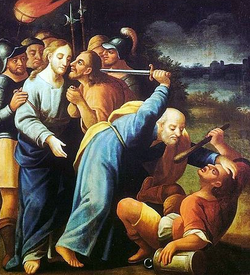 I am trying to explain how zeal is good, but being a zealot is not; and, on the other side, how compassion for sinners is good, but not tolerance of the sin.


| | |
| --- | --- |
| | Dietrich Von Hildebrand wrote a fantastic book on this called Morality and Situation Ethics. He explains why self-righteousness is a sin of pride that cannot be excused just because the self-righteous one is correcting laxity. Both pride and sins of the flesh are evil. The Christian approach, instead, is to speak the truth with love, realizing always that "there but by the grace of God go I." I have a summary of this book of some 7 pages that I use in class. If any reader is interested, I can e-mail it to you. Just write me at chervinronda@gmail.com. |