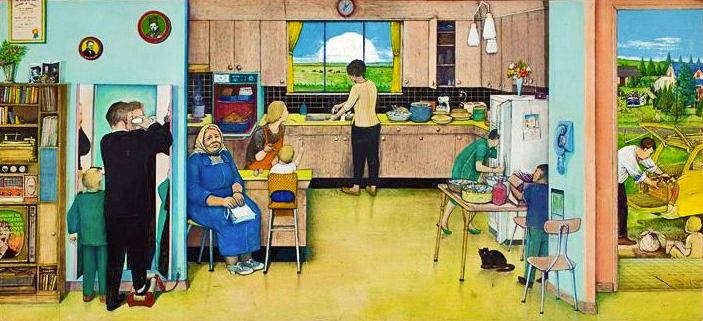 Just to encourage you readers who are younger, I think that for us old faithful Catholics there can come a time when God simply increases our love for others exponentially. I seem to be in this time. I just look at the faces of family members, friends, students and colleagues and waves of love pour through me in appreciation for their good points and the strivings of their souls.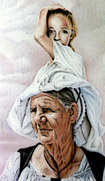 I think it is somewhat related to how we don't like our own faces so much as they age, except when some ingenious photographer shows us to be better looking than we thought.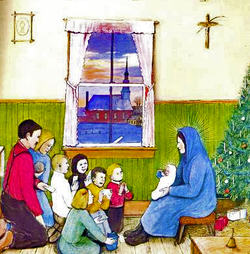 And so we treasure more the beauty we see around us.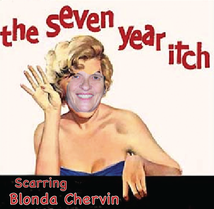 | | | |
| --- | --- | --- |
| | I happened to have to go through awful pain of itching for a whole month – not quite over yet. Still not diagnosed for sure! It was actually the worst long term pain I have had since labor pains of childbirth. The only way I could get through the worst bouts that occurred even after different remedies from doctors was by just cling to Jesus on the Cross and identifying with Him. | |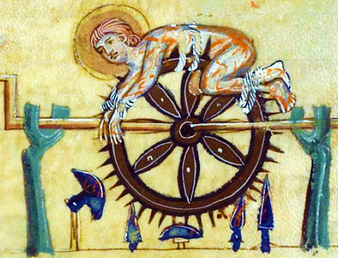 Now, pro-life apologists against euthanasia claim that no one need by in pain. We need doctors who give us the pain-killers that will help. But since the side-effect might be to sleep all day, many of us wouldn't want to take so much!
Many of my readers have chronic worse pain than I am having with the itch. I don't think it is wrong at such times to pray: Let me die or give me more grace to bear the physical pain, or to accept being numbed out!
In some cases where there is no way to avoid pain our choice can be whine, suck it up, or offer it up. Let's offer it up!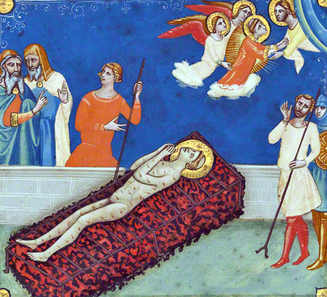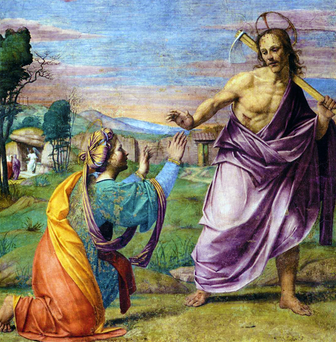 A new sin you probably never thought about! We all know that harsh judgments are sinful as in damning a driver to hell for speeding! But here is another type of much more subtle harsh judgment. My boss doesn't smile at me. Instead of thinking maybe he/she is preoccupied or has a headache, I think "what a cold person who is so unfriendly." Isn't that a harsh judgment?
I was running this idea past a friend who said that in a way it comes from having "default" psychological buttons where the minute someone does anything that displeases us we rush to the worst interpretation.
If the shoe fits…..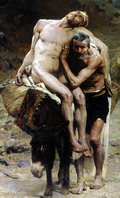 A priest told this story. He was in Korea ministering at a leper colony. One day came toward him a blind man carrying a leper on his shoulders since the leper no longer had legs to walk on. This image of the man without eyes carrying the man without legs the priest used to tell us that we can't receive the Body and Blood of Jesus without being dependent on others, the priest who consecrates, the builder who constructed the Church, the janitor who cleans the Church. Are we too critical of other members of the Mystical Body to appreciate this help?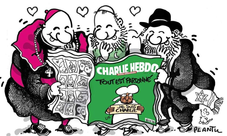 This week's news included the horrible incident of terrorists killing journalists at a Paris magazine. The paper carried caricatures of Mohammed. Even though our focus has to be on the horrors of terrorism and praying for victims and their enemies, there is another angle.
Are caricatures really any kind of form of charity that we think they are essential???? Augustine claimed that Christians shouldn't write in a dull style where their enemies wrote in an interesting sometimes sarcastic style. And Jesus was surely sometimes sarcastic, for example about some Pharisees. However, Jesus didn't make this His hallmark. Neither did Augustine.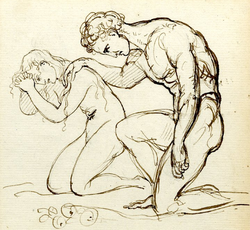 During the vacation I was reading novels of famous authors partly just to dialogue better with literary members of my family. Two of these were Milan Kundera and Elia Kazan. The plots in both novels involved desperate self-redemption: i.e we have to save ourselves and there is no redemption from God. As well they both involved torrid sex scenes. I was impressed by how contraception was never mention but no babies came from this sex. How much of the despair of these characters came from this life-style.

Here is more from God Alone of my journals of 2008 – to understand more about these alleged locutions, go back to 12/18 on these blogs.

May 23, 2008
The World Around You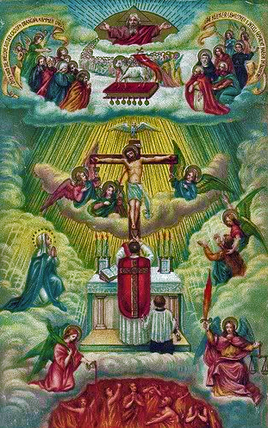 Holy Spirit:


Begin to link your own heart to all the pain and joy in the world in a cosmic yet personal sense. We don't want our children to be insular or global but deep and at the core and in touch with the hearts of others suffering and joyful.
You tend either to groveling despair or grandiose pride. But Jesus is high and lifted up on the cross with the seed of resurrection real but hidden.
When you cleave to Jesus, Mary and Joseph in prayer, you are mystically in touch with everything at the core. You are not narrowly chained to the local or national, but this is not for the sake of making theories about the past, present and future, but to be able to love everyone through loving each individual who appears in your life.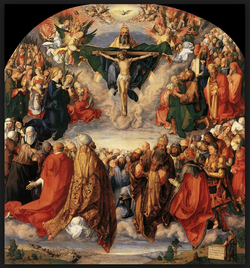 By talking to you in this way, we want to unite your head and heart and will, imagination, and spirit. We can simultaneously stretch and deepen you when you truly surrender in trust.
Fear constricts and pride of ambition gives a false transcendence. Trustingly walk slowly, taking in, responding and then, as Jesus proclaimed, all will be one as I and the Father are one.