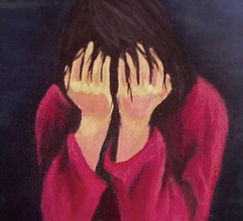 I wrote an e-mail to my spiritual director full of worries concerning my daughter's lymphoma condition, not yet diagnosed as to what stage it is or prognosis. I am not sure at what point to visit her since she is overwhelmed with house guests at this time. I am putting part of his reply on this blog not just because I am a drama queen but because some readers might be able to make use of the same advice: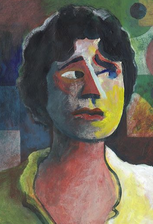 Ronda,
It's good that you have made some preparations for a potential situation: mental, emotional, arrangements (about your students). But you have to keep telling yourself that this is still all speculation. Nobody knows anything certain, yet. Remember, that you have a tendency to analyze everything, create scenarios and draw conclusions, which may seem real to you but are, nonetheless, still speculation. It's because your mind tends to work on hyperdrive and this just sets your emotions into hyperdrive, which then has the possibility of clouding your judgment.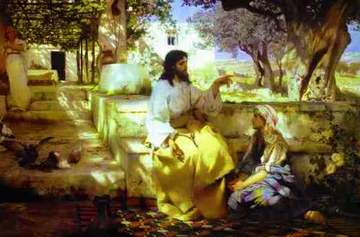 Slow down a bit. What you are getting anxious about is still only speculation. You yourself wrote that "it might turn out that the diagnosis is less drastic." You still don't know anything certain, yet.
Stay calm. Don't speculate (as much as is possible for you). Pray for her and just wait. Getting worked up before the fact does no one (especially you) any good.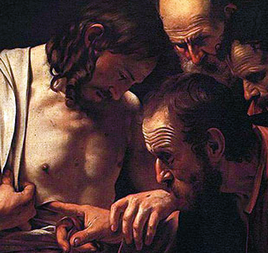 I asked a theologian about the resurrected body of Christ. For no special reason I started wondering if the hand of Doubting Thomas thrust into the wound in the side of Jesus after His resurrection came out bloody or not. I realized I didn't really know too much about the Resurrected Body of Christ, picturing it as kind of diaphanous rather than concrete.
This theologian responded this way:
Of course, the Resurrected Body of Christ has blood! It wouldn't be a perfect living human body without blood and the Precious Blood that becomes present on the altar doesn't come from the air. If it did, then why do we adore something that is not part of Christ's Body? We say that the Eucharist is the total Christ, "Body and Blood, Soul and Divinity." What becomes present on the altar is the Glorified Body and Blood of Christ as it is in heaven at this moment. It just doesn't make sense to say that His Body would not have blood.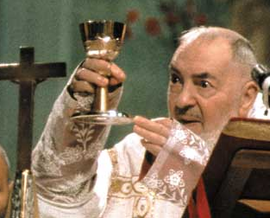 Christ's blood was poured out on the Cross. True. But then, His Body was dead, separated from His soul. But that all changed with the Resurrection. Using your logic one could then say that the Glorified Body of Christ could still be separated from His soul. But no. It's a living human body, just glorified. Glorified human bodies are like our mortal bodies in some respects but they are also different. Therefore, they have properties, which our bodies do not have now.
That fact that Thomas' hand (might have) come out of Christ's side without blood on it means nothing. Wounds in a mortal human body bleed and are painful. They would not be such in a glorified body. Even Padre Pio's stigmata did not bleed all the time.