Some thoughts about immigration:
Because I am strong on concepts but poor on facts, I have difficulty weighing in on current issues. It seems as if the "facts" are sometimes totally different as cited by people on opposite sides of the fence.
I am basically for amnesty for non-criminal non-documented people in the US. But I hate the idea that they have been coming over so many decades because they know that US businesses will hire them for slave labor wages instead of having to pay US citizens.
​However, one couldn't simply equate amnesty with entitlement. What I have read is that there are so many undocumented good people that it would take 25 years to exile them under current long law processes, and that they are the very last priority for exiling anyone.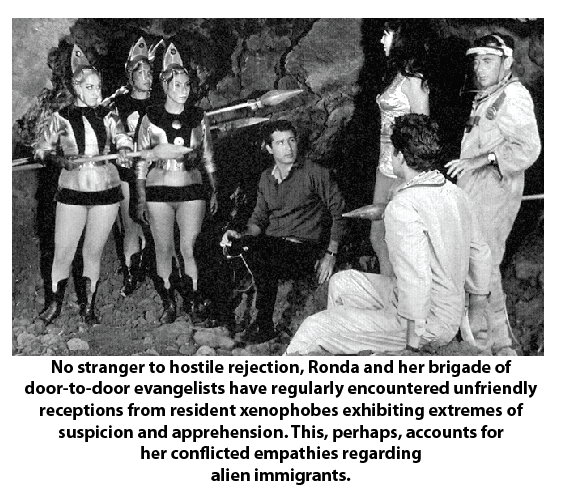 Here is an analogy: Suppose someone comes into my home when I am not there. When I come home he/she begs to stay and offers to do lots of work on my house in exchange for living in my house. I agree. But then someone in my family needs a place to stay in exchange for working on the house. The one who came in unbidden, surely doesn't have a right to insist that he/she can stay.
​Now this is where I get confused. Some people insist that the undocumented are taking a huge amount of jobs at lower wages such that citizens are unemployed. Others, however, say that citizens refuse to do the kind of work that the un-documented readily do, happy for any wages!
For what it's worth.

I have experienced a lot of anxiety since coming to live in Corpus Christi. Our Lady seemed to tell me this about it:
We (the Holy Family) are allowing this anxiety to surface to such an extreme so that you will be convinced you need us every minute of the day, as I taught Venerable Maria Agreda (See The Mystical City of God).
A mentor to whom I relayed this "message" said that it sounded right, but that I had to be careful not to pray that way in a mechanical sort of way, like a machine, instead of in a deep personal prayer.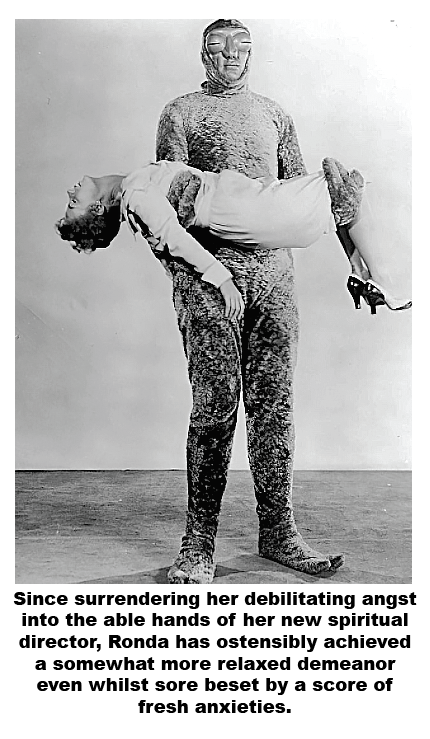 A beautiful thought: those who pray for each other a lot become one in spirit. Is this not a foretaste of eternity, how before the Resurrected Body, we will be spiritually united without seeing each other!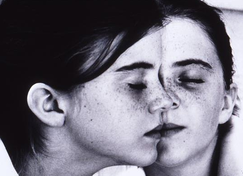 My twin-sister, Carla De Sola, told me this amazing story. An order priest was asked to help in a parish by saying Mass for a person who died. He asked for information about the dead person to use in the homily.
​"We don't know anything about him, Father."
When he got to the Church there was a coffin but no family or friends. About 10 minutes into the Mass, one woman came in and sat at the back, but left just before the end of the funeral, before the priest could talk to her.
The next day he found in the local newspaper a full story about the man he had buried. The woman turned out to be a reporter to devotes some of her time to interviewing elderly street people so as to honor their personhood but publishing their stories!
From a prayer of a dying philosopher, my friend, Michael Meaney, of Corpus Christi, Texas:
"Help us to witness that the more we supernaturally believe, hope and charitably share with others, the more our helpless old age will turn into a treasure for us all, helping everyone to enter the infinite, compassionate and eternal beatitude of God the Father, Son and Holy Spirit."

Two books by Dr. Michael Meaney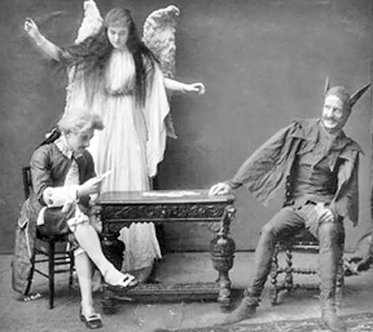 The first volume of the new series of pamphlets I am editing titled WHY I AM STILL A CATHOLIC is now available.