Dear bloggers,
I found this article extraordinary. I hope you will also like the passages I took out, with permission. I can't wait to see the "yucky" graphics Jim Ridley will append to this blog!

The Burden of Self
Excerpted from an article by Br. Ben Harrison of the Missionaries of Charity. The whole article is in the Valyermo Chronicle.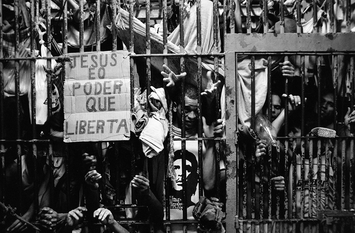 Most of the prisoners were on visits or at work, but as I walked along the fourth floor landing on chaplaincy rounds, James emerged from his cell and said, "Hiya, Brother Ben, how's things?" James was a tall young man, a good four inches taller than me, with a shaved head and big biceps. When he was not in prison he struggled with addiction and with the consequences of not taking the medicines prescribed for his mental health problems.


I'm not very good at pretending, so I answered,
"To tell the truth, James, things aren't that great at the moment."
"Why? You should be happy, monn!" he said, playing on his Jamaican roots.
"You can go home in a couple of hours. You can go to the pub. You can see women. You're free! Why aren't you happy?"

With a trace of exasperation I found myself over-ruling my censor and responding, "James, you have no idea what a burden it is to be me!"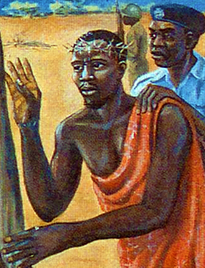 He blinked, surprised. Then slowly he reached his hand out and rested it on my shoulder, then gripped it and looked me steady in the eye with such tenderness and affection that I understood that, in fact, he knew exactly what I meant. We held our eyes locked for about three seconds, then he let go of my shoulder, we grinned a bit sheepishly at the intimacy of the moment and went our separate ways.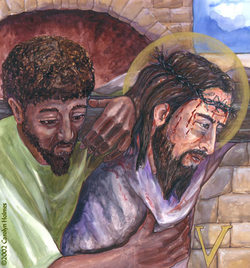 Of such little shared passions tiny Easters are made, the miniature seismic shifts that reduce the need of earthquakes as our personal tectonic plates slowly move, reconfiguring inner continents. I had felt that sense of burden many times before, but had never expressed it out loud. The truth of it continued to ring in my memory.
I have thought often, since that day, of the recognition we shared in that moment, James and I. "The burden of self." Is that the daily cross Our Lord tells us we must carry (Luke 9:23)?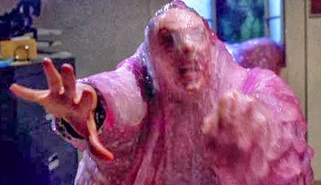 Analysing the thought doesn't help—if my self is my cross, who is crucified on it and who drives the nails? No, let's not get into a discussion of Freudian, Jungian, transactional or other modes of compartmentalizing the psyche. That isn't the point. The point is that I sometimes experience myself as a lump, a blob, an awkward, shifting bulk of muscles, nerves, thoughts, cravings, terrors, memories, aspirations, needs and sensations all kneaded together into one big ball of pitch like Br'er Rabbit's tar-baby. And it is a burden, no question. And I don't know what to do with it or about it.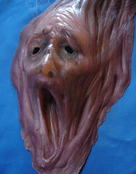 …Whatever it is, this onus of self, I can feel the heaviness of it, the viscosity, the amorphousness. And I don't seem to be able to get rid of it…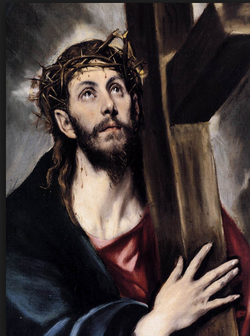 Acceptance

Acceptance helps by reducing the friction, the drag—my inner resistance, my rebelliousness, my resentment at being lumbered with this specific load of self. Acceptance of what, though? Acceptance at least of the fact that I have a burden, this particular burden, and that it is my lot to carry it the best I can. I can accept the fact that I belong to a species that tends to get tangled, snarled and mired in messes, that tends to produce confusion and to need a lot of help resolving its problems.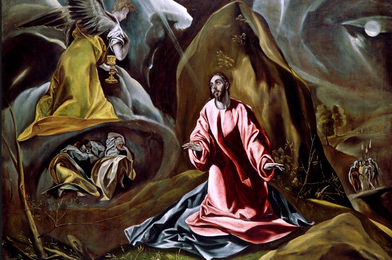 Two people in very different situations once, independently, shared the same insight with me. One was a prison officer who had to retire early because he had a terminal degenerative illness. The other was the fraught mother of five whose youngest was seriously disabled. Both confessed that in anger and frustration they had initially cried out, "Why me?" But as time passed and acceptance settled in, they both changed that response to, "Why not me?" In effect they saw that many people had difficulties as great as theirs or greater and still managed to soldier on more or less graciously…




Perhaps for some people the sequence matures one step further, from "why me?" to "why not me?" to "what me?" They discover that their struggle with the burden of self clarifies things for them. They see that much of what they thought was of the essence of their personal identity is in fact superficial, accidental or expendable, and that their deep self is something finer, stronger, simpler and more subtle—a mystery held in pledge by the Mysterium Tremendum, to be revealed in the fullness of time…
Radical acceptance can sometimes seem as revolutionary as putting wheels on luggage or sled-runners on an arctic cargo.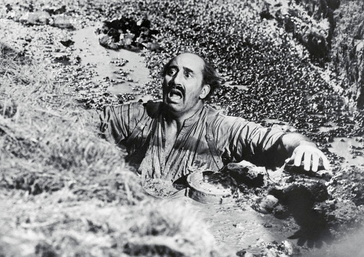 Lightening the Load—Drying
I may not be able to get rid of the burden of self, but I can lighten it. When I imagine my self as a burden, the flotsam and litter of my being seem to be held together by a sort of thick, clayey mud. Other times the load seems like a mass of sodden, tangled rags. So, one way to lighten the load is to dry it out. That means exposing it to air and sunlight. People in recovery from addictions learn that "we are only as sick as our secrets." It helps immeasurably to find someone whom we trust with whom we can talk through our shameful secrets and our private terrors. We usually discover that our best-guarded treasures of guilt and weakness are not as shocking or as original as we imagined. Another result of this process is that we learn to take ourselves less seriously— even, with God's grace, to laugh at ourselves. The reluctant chuckle, the hesitant sigh are palpable signs of healing.



The muck that binds our mud-ball of detritus is kept moist by our tears of self-pity, our spiteful spittle and our lustful drooling. As we expose all that phlegm and saliva to the light of day, bit by bit the clay dries, cracks and falls away, sometimes taking with it chunks of the debris embedded in it.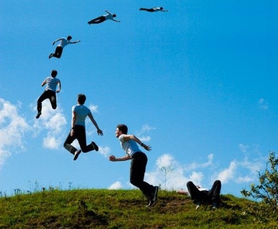 Lightening the Load—Dropping and Chopping

One of the first times I visited St. Andrew's, (a Benedictine monastery in Southern California) I was just beginning to discover the joys and consolations of a relationship with God. With the fervour of a novice I wanted to engage my whole being in that prayerful self-offering . My mind was popping with brilliant insights, my psyche was soaring with lofty inspirations, but my poor old body was feeling lonely and left out. Consequently, it was either sulking miserably out behind the kitchen, or plotting mayhem and rebellion in some dark corner. When I tried to please or appease my senses in the usual way, by indulging their desires, they took over and hijacked the whole operation. By trial and error I discovered that the best way for the body to participate in the spiritual life is not by letting it feel full but by letting it feel a certain salutary emptiness, unchaining it from its slavery to comfort and satiety. Lying in bed munching sweets isn't the most effective spiritual practice.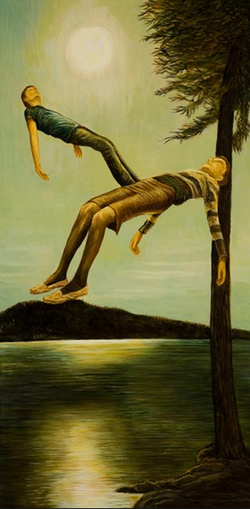 Part of the program our Lord outlined for us to follow him was denying ourselves. In our soft age that can sound very primitive and masochistic. We tend to want to bargain with ourselves, or with God. We say, "Well, I'll give up tobacco, but you'll have to make up for it by giving me dark chocolate." Or, "If I can't comfort myself with whiskey, let me at least have wine." Sometimes I have to recognize that it is good just to say no to myself. That's what denying myself means—simply saying no to that insatiable, needy, demanding part of myself that always wants more.

For many years I went running three or four times a week. First, let me make it clear that I didn't do it because it was good for me. I did it because a friend made it look enjoyable and said it helped him feel more centered. That same friend advised me never to turn running into an obligation but to do it for the pleasure and only for as long as I enjoyed it. He knew that if it became a regime I would rebel. And for more than thirty years I continued to enjoy that exercise. Now that my knees no longer allow it, I sometimes have dreams that I am able to run again, and it is such a feeling of freedom, almost as good as my youthful dreams of flying. When I ran I wore shorts and a tee-shirt, or as little as colder weather would permit. When I swam I wore even less. We strip off all that impedes the flow of air or water around us. What the spiritual masters of old called asceticism is not primarily a way of subduing or punishing the body, but a way of lightening the load. It is a liberating discipline that allows us to chop off the snags and snarls that hook us, lets us drop the ballast that weighs us down, spiritually as well as physically. We can say no to heavy food and lying around on couches, but we can also say no to grumpiness and criticism of self and others.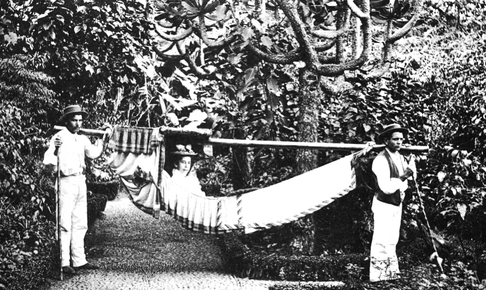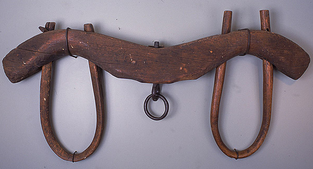 Sharing the Load
…A yoke is an instrument that allows a single load to be hauled by two oxen. So how is it that by taking up his burden as well as my own things will be easier and lighter? Strange math, that. Mind-boggling physics. But the fact is, when James and I linked eyes that day on the fours landing, we both felt free and we both continued our day lighter and more grateful. Was James my Simon of Cyrene that day, helping me carry my cross, my burden of self? And did I, somehow, revealing my own human weakness, help James carry his cross that day? Were we yoked together? Was Jesus himself the yoke?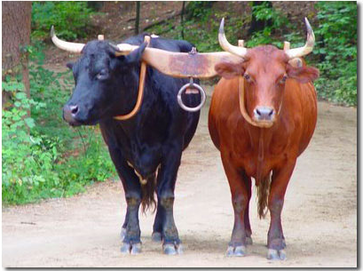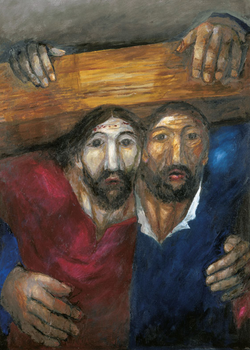 It is a truism that sharing sorrows halves them and sharing joys doubles them. So it is not surprising that when we find a companion who is willing to help us carry our woes, our own burden becomes lighter. That is only reasonable. But the odd thing is when the position changes and it is I who help my friend carry his burden, her load. Then the true magic occurs. Because in doing so I experience a glorious lightness of spirit. At least for that moment I forget my own load because I am concentrating on my friend's. And I don't even experience my full share of my friend's burden because it is not invested with that whole onerous ponderousness of being my burden of self.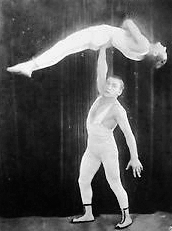 For is it not precisely the "my-ness" of my burden that magnifies the weight of it? Maybe that is the hidden wisdom of Peter's advice (1 Peter 5:7): "Cast all your worries on [the Lord], for he cares about you." By divesting ourselves of our anxieties, by signing ownership over to him, we shed the onus of possession. Our proprietorship of our burden of self adds to it the weight of shame, guilt and responsibility. "Left luggage" and unclaimed mail are not actually a burden for anyone. They just occupy space, and the Lord has plenty of that.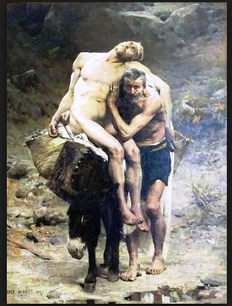 Release
The way of the cross, the valley of the burden, is our way home. As I have said too many times in this article, life often seems like a burden. It is only fair to say as well, however, that there are days when it is not a burden at all. There are times when I feel free and unencumbered, like a mountaineer on a long trek when he has taken off his backpack for the night. There are even rarer days when I have felt like a kite dancing in the air, flown by the one who made the wind. Those are the foretastes of what it means to be released from the burden of self. Jesus had his Transfiguration on the mountain, when the three disciples got a glimpse of the glory that would be his when his long haul was ended. Perhaps those moments of exultation are our own little flashes of the transformation, tastes of the metamorphosis to come."