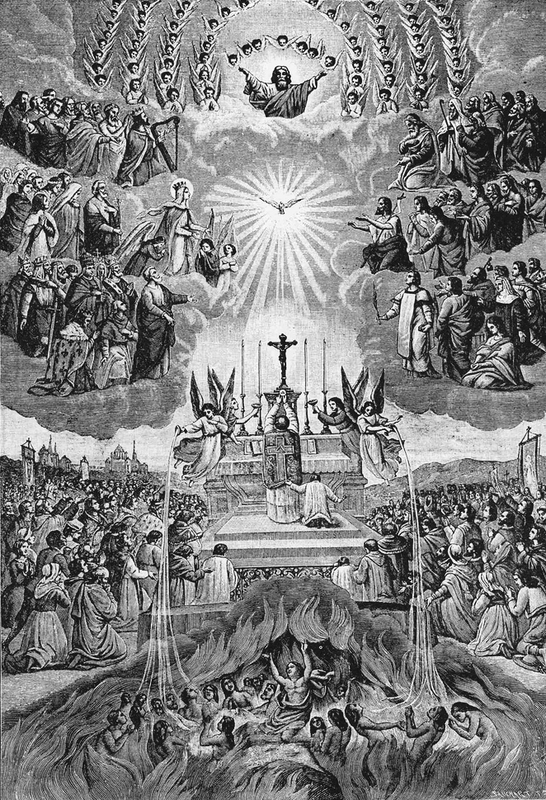 My dedicated widow friend Marti Armstrong, said the following about the value of Holy Mass. "After the Resurrection and Ascension certainly the apostles and disciples had Mass. If that had been the only place of Mass in the whole world, everyone would come from all over the world to encounter Jesus at that Mass."
I liked that more dramatic way of seeing why it has always been our teaching that Holy Mass is the greatest presence of God on earth.

Fr. Dennis Kolinski, our priest from the Canons of St. John Cantius, who teaches and preaches at our Holy Apostles College and Seminary in Connecticut where I live and teaching said in a sermon something very provocative. "The Cross is heavier if you resist."

My spiritual director told me something challenging indeed. Even though it was specifically for me, I think some of you might benefit as well: "The combination of trying to do everything by intellect and will and out of control emotions keeps me from opening more simply to grace, which is neither intellect or will nor your turbulent emotions."

A new form of "political correctness": Some think that in evangelization it is intolerant to think in terms of refutation of errors. Instead we might gently address errors, but not talk about refuting them. When I heard this I was incensed. To me it is part of the job of Catholic philosophy to refute such errors as atheism or, in ethics, the idea that abortion could ever be right, etc. However, on the positive side, even if my goal is refutation, I need still to "speak the truth with love" vs. any kind of fierce anger, and certainly not sarcasm!