Now and than one of my students of philosophy writes a truly outstanding paper in terms of manifesting the truth about something in an unusually insightful manner. Such is this paper by Matthew E. Gonzalez, a lay student at Holy Apostles College and Seminary. The requirement was to take an issue big in the 20th century and relate it to 21st century polarities: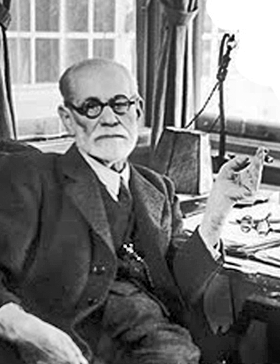 Sigmund Freud:
Sigmund Freud was a very brilliant man, and possessed an intellect adept at penetrating the myriad thought processes of others. Why is this so? From the evidence of his life, of the various choices he made and his expressed views on what and who man is, it would seem that Freud himself was a person beset with many interior demons, that is, neurotic tendencies evolving out of an internal conflict wherein he is attempting to negotiate and understand the traumas he has experienced in his life.
I am sure that we all accept that to experience something is to gain an understanding, or at least a familiarity with it, which we could not otherwise gain. In this respect, and also due to his natural gift of intellect and his tendency to self-obsession and observation, we can thus understand why Freud was drawn to develop the field of psycho-analysis and why he was so good at it.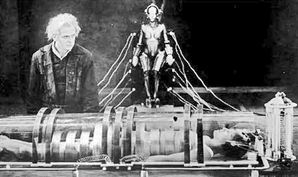 However, the psycho-analysis which Freud developed, in my opinion, fails miserably at perceiving and addressing the human person as exactly that, a person. In psycho-analysis, there is the tendency to regard a person in a way which is inherently de-humanizing. There tends to be the practice of determining a person's mental illnesses in a cold, overly scientific manner, addressing the person more as a biological reality, or a machine, really, as opposed to one who, more than anything else, desires to love and to be loved. This is the deepest and most significant reality of the human person, and shows us how we are made in God's image and likeness: we require meaning in our lives, we need to know we are loved, and we need to be able to give love to others. More than that even, we need to hear this: It is good that you exist. This is the basis for everything else.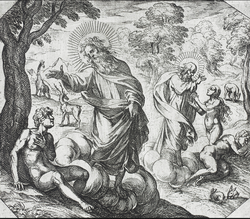 Pope Benedict was very clear on this point. Before any type of evangelization and catechesis can take place, each person must know that it is good that they exist, and that they are specifically willed into and sustained in existence by a God who loves them, and it is out of love that they have been created. Freud's process of psycho-analysis does in fact not do this.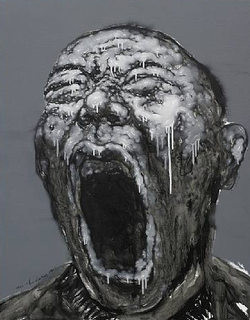 On the contrary, what often occurs with the knowledge of what's wrong with us and why we do what we do, which psycho-analysis often uncovers for us, is to cause us to become angry and resentful. We learn that because our mother withheld love from us, or because a family member sexually abused us, we now, therefore, as a consequence, exhibit neurotic behavior. I will therefore become angry that someone else has caused me this pain and difficulty. I will obsess over it when life becomes hard and unbearable, asking a God, whom I now doubt in, for why would a loving God allow this pain, why I must suffer for someone else's wrongdoings. So we are aware of the source and causes of our disturbing thoughts and behavior, but what have we really gained? I have also become full of greater resentment, anger, and even a cosmic rage, ultimately directed at a God who may not even be there.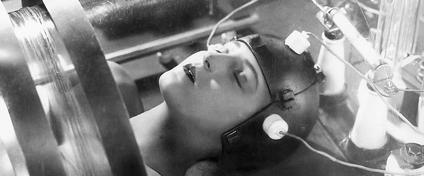 On the contrary, I believe that what a wounded person really needs is not to be dismantled like a mechanical device, to find out what's wrong, but rather, they need supportive therapy, and especially love. Forgiveness, a constituent part of love, is needed. We need to be encouraged to forgive others for what they have done to us. We also need to learn that it is ok to be me, so to speak, and to learn a certain amount of forgiveness of self. Very often, contradictory though it may seem, one who is obsessed with how others have hurt them, very deep inside, conceive of themselves in a most hateful, despised manner.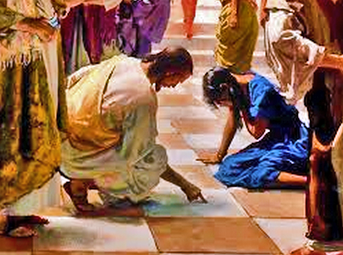 I have noticed that in all the circumstances I have found myself in throughout my life, the absolutely necessary reality which must always be present for authentic understanding and healing, has always been forgiveness: forgiveness of others, forgiveness of self, and, if you will, forgiveness of God. Though God requires no forgiveness from anyone, we are often very angry with him. I may say such things as "why did you make me like this?" or "why have I always been so painfully alone?" or "why do you allow those who are so innocent and vulnerable to suffer so much?". When I consider these thoughts to an obsessive degree, I experience thoughts of anger and rage, ultimately directed towards God, for He is the only one with the power and authority necessary to stop these evils from occurring. I am now angry with God, who, in the hierarchy of being, occupies the top place. Thus, this affects my view of the entirety of creation, as it comes from and is totally dependent upon Him. Now I am at war with God, creation, and myself. I now have no peace, and desire to gain power, so that I may manipulate creation. I will no longer be hurt and dominated by others! If my world will not be agreeable to me, I will force it to be so. In the end, this is a futile endeavor. What starts with knowledge of self, at least in regards to our weaknesses and struggles, which is often gained by means of psycho-analysis, may in fact lead to this type of inner division and being at war with creation, God and ourselves.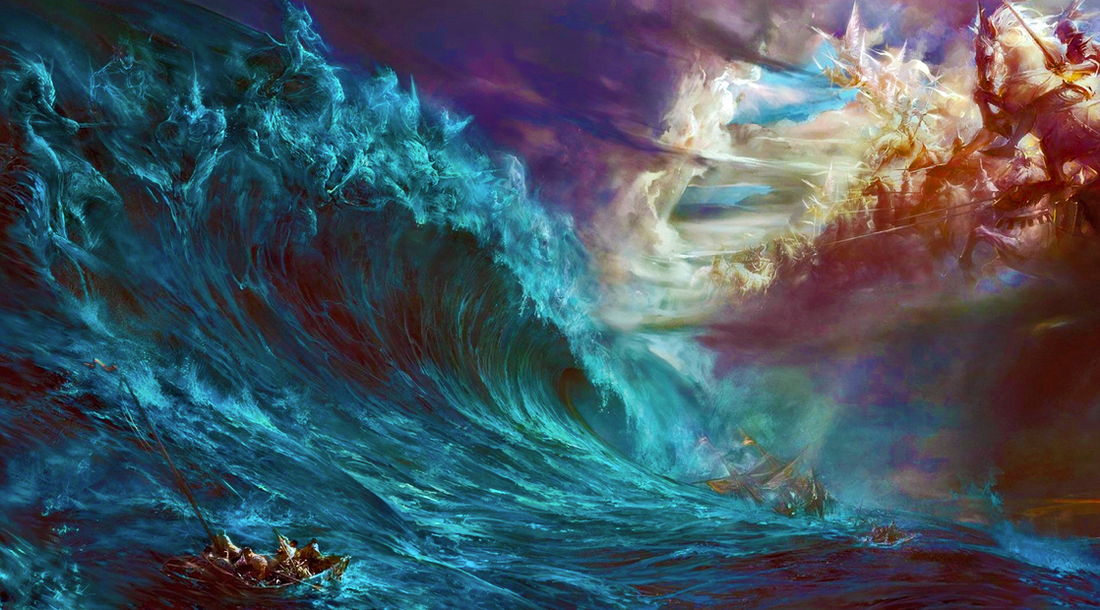 What is the remedy to this? As earlier stated, it is the most important thing for us to understand that it is good that we exist. We are not some unintended result of an evolutionary process, condemned to scrap out our existence in a cold, dark universe. Our sufferings must have meaning, or this whole experience of life is absurd, a cosmic joke. Let us consider for a moment all of the pain and suffering which has occurred throughout the history of the world. It is really quite impossible to do so, but were we able to do so, we would be instantly crushed by the weight of such a burden. Now let us say that this vast ocean of suffering has all been for nothing, and essentially has no meaning. What would the consequences of such a view of reality be? I will tell you: terror and rage. We have lost sight of the sublime meaning of sacrificial love, which is present in suffering properly understood and accepted. As a result of this, I believe, the modern world has seen an overwhelming increase in behaviors which have as their motivation fear and anger. Senseless violence, the abuse of the weak and innocent, suicide and all such things have at their root a misunderstanding of the nature of existence. In other words, an erroneous and misguided view of suffering will lead to the inability to truly understand who we are as individuals, who others are, and who God is. We therefore lose the ability to relate to ourselves, others and God properly, and so our sufferings increase, as we become more and more isolated.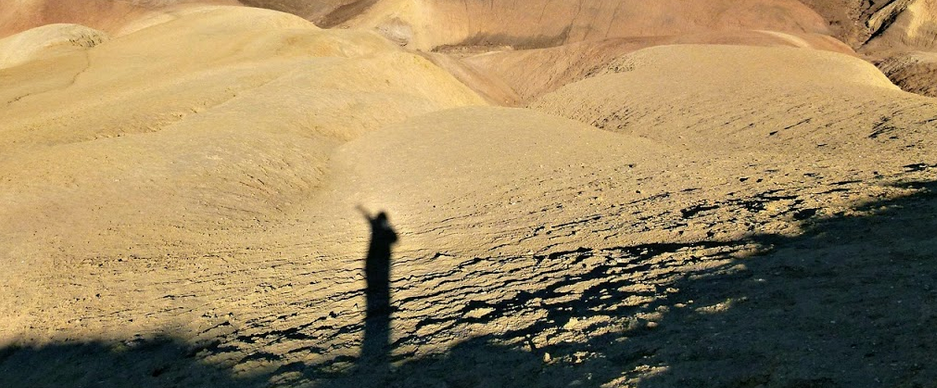 Viktor Frankl, who developed a therapeutic approach known as logotherapy, understood these things. His life experience was one of great suffering, but it did not become for him a meaningless suffering, and was therefore bearable. As a Jew, he was arrested by the Nazis, along with his family. They were placed in a concentration camp. His family was largely murdered by the Nazis, and he was a witness to many other deep pains, not only his own, but others as well. We can say that those who suffer either get bitter or get better. It would seem that Frankl got better. There was great meaning in suffering for him.

| | |
| --- | --- |
| | After the war, he developed an approach to the practice of psychotherapy known as logotherapy. In contrast to psycho-analysis and Freud, Frankl's view placed first and foremost the fact the patient is a person, as opposed to a mere organism which is experiencing a malfunction due to some process reduceable to the level of biology and cause and effect. I would like to quote from Frankl's most famous work Man's Search for Meaning pgs. 134-135: "There is nothing conceivable which would so condition a man as to leave him without the slightest freedom. Therefore, a residue of freedom, however limited it may be, is left to man in neurotic and psychotic cases. Indeed, the innermost core of a patient's personality is not even touched by a psychosis. An incurably psychotic individual may lose his usefulness but yet retain the dignity of a human being. This is my psychiatric credo. Without it I should not think it worthwhile to be a psychiatrist. For whose sake? Just for the sake of a damaged brain machine which cannot be repaired? If the patient were not definitely more, euthanasia would be justified." |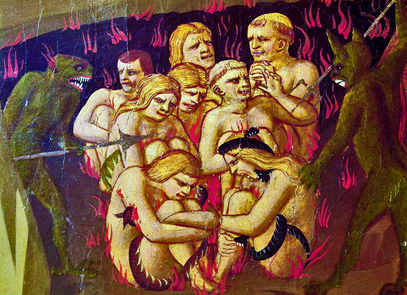 I find the last line there to be most telling, and in a sense, prophetic. It is precisely because of the dismal, low view we have of ourselves, of man, that we countenance such things as violence, suicide, abortion and euthanasia. If we are just a collection of atoms, and if our suffering has no meaning, then it stands to reason that pain ought to be avoided at all costs. There is, however, something far worse than pain, and it is the absence of love, which, for us, as believers, means the absence of God. This is the definition of hell. The greatest suffering of hell is not the presence of fire or some active torment, it is rather the absence of God who is love. This is the reason, more than any other, why we experience so much suffering, because we attempt to live without the One who gives meaning to our existence and illuminates for us who we are. Without God, there is no absolute reason why we should exist, and thus we do not hear "it is good that you exist".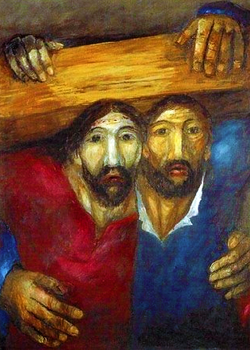 It seems to me that one of the most pervasive lies present in our world today, one which does untold damage, is that there is no meaning to our lives, when we suffer, it is to no avail and that we are, in the end, all alone in a cold, dark universe. This lie breeds fear and rage. It breeds despair. Despair is the enemy of Hope. The reality is that we have good reason to hope, even, and most especially, in the midst of the greatest sufferings, because Jesus loves us. He proved this, since He suffered with us and forgave us. In the end, it is Jesus who gives meaning to our sufferings. The greatest freedom we have, and the one freedom which can never be taken away from us, is the freedom to love.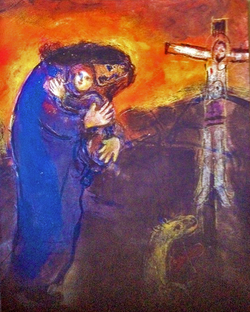 In conclusion, I would say that it is Frankl's understanding of the human person which gives hope to those who suffer. It is also no surprise to learn that, towards the end of his life, Viktor Frankl converted to the Catholic faith and embraced Christ. It almost seems like Frankl knew him through all of the sufferings he endured, prior to his conversion, though he was not necessarily conscious of the fact that it was Jesus whom he knew."