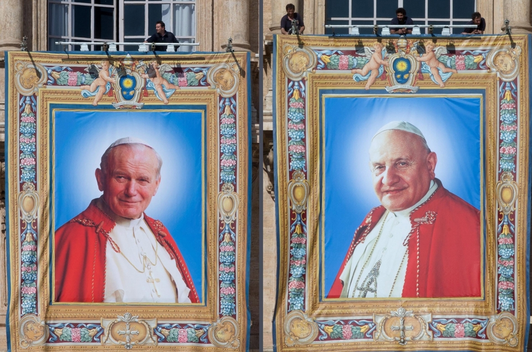 The Canonizations seen on EWTN: I loved seeing all the many international faces.
No Talent Show at Holy Apostles


At the end of each semester we have a tradition of doing what the seminarians call the No Talent Show. It is always wonderful evening of fun, but this year it was even more terrific for reasons I will now explain.

You have to realize this seminary is very, very, formal. No one "talks" before Mass, during Mass, or after Mass. The seminarians wear black clerical garb except on the weekend. Also many of them shave their heads and look more like monks than future parish priests. So when I am entitling this episode "When even Long Hairs Clap and Laugh and Dance" I mean long-hair in the sense of classical music lovers.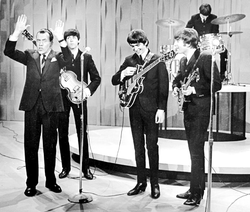 Then came old Beatles songs by one of the seminarians who could easily be a night-club performer. I recalled the first time the Beatles appeared on the Ed Sullivan show. I had forgotten that "Let it be" has Mother Mary in it because by that time of my life I was a long-hair who didn't listen to popular music any more as I had as a rebellious teen!



I glanced at the faces of some of the seminarians who I know were hippies before their reversion, which included Gregorian Chant having pride of place. Their eyes looked winsome. I thought, "heh, even if the Tridentine Mass is beautiful, it doesn't mean that there was nothing wonderful about parts of that hippie culture!"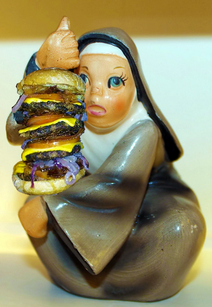 Next came a love-song on bended knee by a seminarian in a cassock addressed to one of the soon to be leaving for another post, Filipino Franciscan sister who cooks for us. He crooned about his undying love for the cheeseburgers that come every Wednesday noon. The audience of faculty, staff, other seminarians and lay students were laughing until we almost pee-ed in our pants.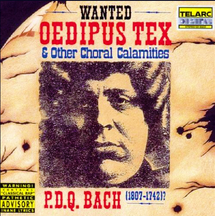 Other acts included PDQ Bach songs with our professional organist John Cantius seminarian guys in playing exquisite pieces by Bach accompanied by our guys in Western cowboy costumes bleating out ditties about Leo and Lion, or, I am told, the famous Oedipus Tex with coyote calls.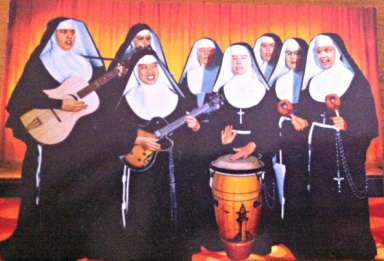 A comic fairy tale had a Vietnamese sister encased in a paper yellow rock formation emerging from a spell as the other 26 sisters sang in Vietnamese.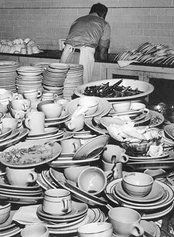 Dishteam Blues featured a parody of a Johnny Cash song all the US people except me knew well depicting this chore as dish-team purgatory.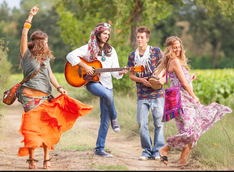 A lay student who composes contemporary type guitar songs changed the mood as he sang with quiet passion about the light of the Risen Lord. Again, I thought, okay it's not Gregorian Chant, it's not Palestrina, but it sure is the soul of some of our new century Catholic Underground type youth!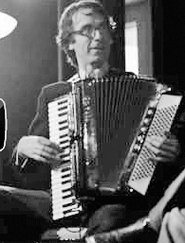 The double climax was accordion dancing music by our Irish seminarian, Br. Declan, from a new order who will do parish missions to encourage 24 hour adoration. A space was made in the packed cafeteria for people to dance as everyone clapped to the music. A few younger seminarians, all in black clerics, got up to dance. Seeing that none of the young lay women or the Vietnamese Sisters or the woman faculty seemed willing to join in the fun, I heaved up my old 77 year old body and joined them to applause from those who probably never thought I could even walk without a cane.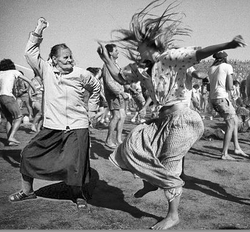 This released more women to come and join the dancers, including a 50 year old professor dancing with a 25 year old Vietnamese seminarian, and then the rector to be led up by a laughing sister, and then a priest who was formerly into folk dance to come up.

I thought, so, at least these magisterial Catholics aren't sour-pusses!


The other part of the double-climax was when the 7 deacons who will be ordained this summer, leaving us often after 6 years of study, gathered to sing with original words and music a song of gratitude to all of us who helped them with friendship and mentoring.
One of the priests who teaches here was happy, yet also so sad, to see 3 of his spiritual sons off to be ordained. He wept when they sang their farewell song. I wrote him this prose-poem, hoping I had picked up what he was feeling and might have written to them himself:

Tears of your Spiritual Father
"My sons,
If Jesu were not,
the joy of my desiring,
I could not send you
out of the womb
of this seminary
each to your destined crucifixions!
Resurrexit sicut dixit, alleluia"